See photos and hear from fans who made the journey to real-world Hoth, Endor, and the Jundland Wastes!
Merriam Webster defines fandom as "the state or attitude of being a fan." That's a way to describe it in broad strokes. To me, fandom means connections -- connections between people who are fans of a given topic and also the connection that exists between fans and that topic. It's that connection which drives fans to entwine themselves with the story. In the case of Star Wars, fans make costumes, build droids, get tattoos -- the list goes on and on and includes traveling to filming locations. Making the pilgrimage to a place where part of Star Wars history unfolded is on many fans' bucket lists, while hundreds have fans have already made the journey. I talked with a handful of fans about their experiences visiting filming sites -- including trip-planning advice.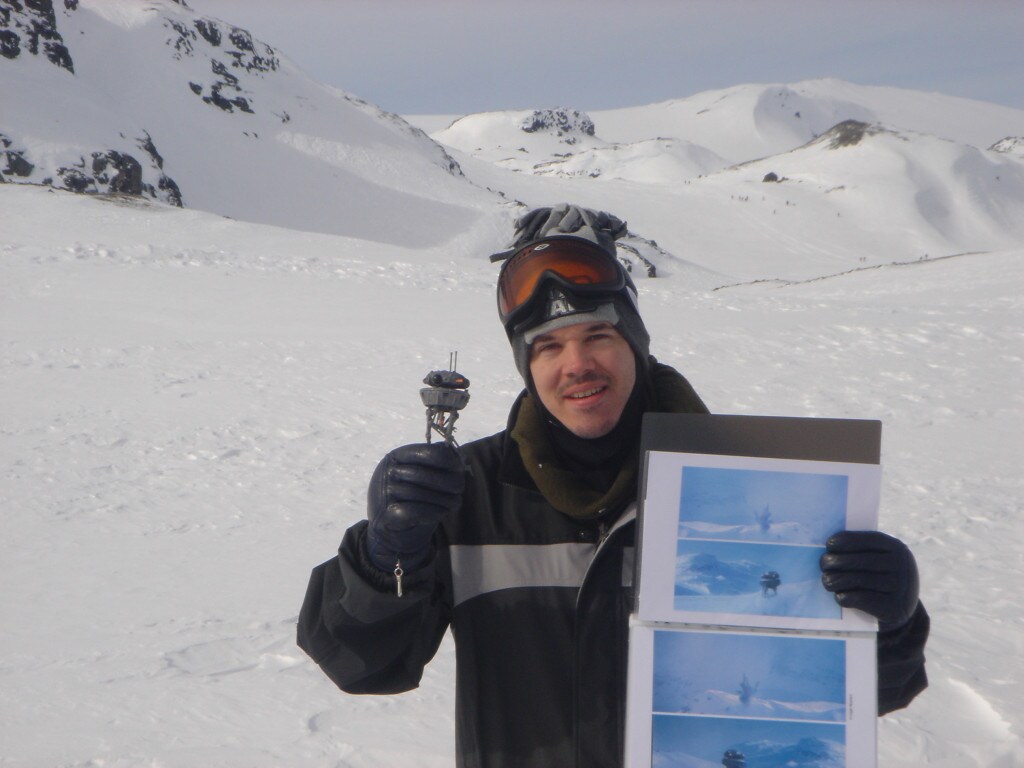 Cris Macht, director/producer/writer of The Force Among Us and The Force Within Us, has traveled to Tunisia (Tatooine), Finse (Hoth), Death Valley (Tatooine), and Smith River (Endor). He loves to travel and loves Star Wars, so visiting locations to put himself into the universe made perfect sense. He went to Tunisia first and that got him hooked. He says, "The experience was truly magical and hard to put into words, but I would say it even made me feel like I was more of a part of the Star Wars universe than I really was. There were emotional moments -- especially standing where Luke stood in A New Hope and watching the sunset [since] the sun actually sets in that direction! I had my headphones on, listening to John Williams's score and it literally brought me to tears."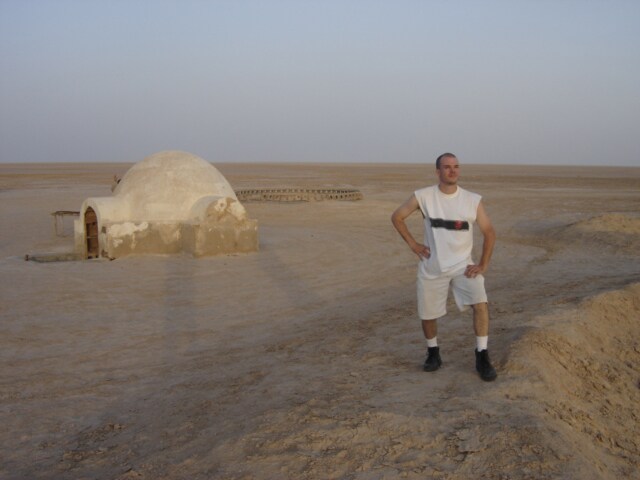 He added to the experience by staying at hotels where the cast and crew stayed in Finse and Smith River. You've probably read about the Finse 1222 Hotel and The Ship Ashore Resort in behind-the-scenes stories or making of books. Macht points out that Smith River was a challenge because the location where the Endor bunker was filmed doesn't exist any longer, but "the environment is the same and the hotel was a big part of making Return of the Jedi."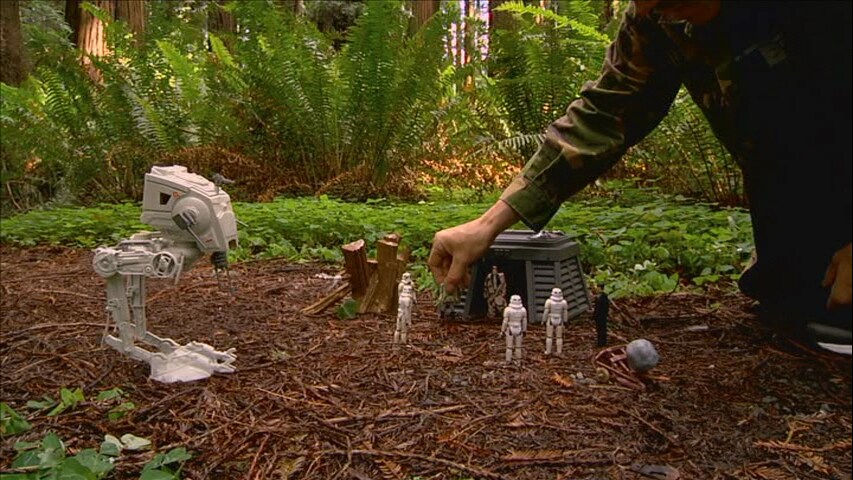 For fans based in the US, Macht recommends going to Death Valley and Smith River because they are both safe, easy to get to, and affordable. He advises bringing reference photos from the film (he compares lining up shots with the right rocks and trees to searching for the Holy Grail) and packing action figures for fun photos. Now I feel like I need to return to Death Valley just to take a picture of R2-D2 and C-3PO action figures on the road to Jabba's palace.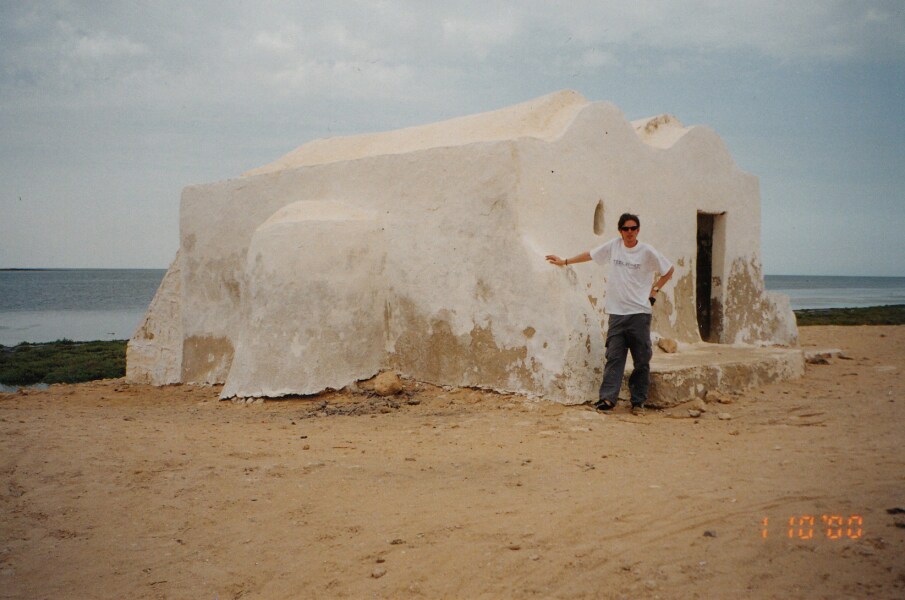 It's one thing to see a site years after filming is complete, but something else to go right after a production leaves. Tim Veekhoven visited Tunisia less than a month after the production crew for Attack of the Clones had left in 2000. "I visited the Mos Eisley cantina, Ben Kenobi's original house and I also made the trip to the Hotel Sidi Driss in Matmata where the Lars homestead courtyard (and dining room) was filmed." He chose destinations close to his hotel and says "The experience was pretty weird, but absolutely amazing. You suddenly see buildings you've been familiar with your whole life and then they're right in front of you. A friendly local told me that Ben's house was once used to stock small cargo from the sea and that it was sometimes used (in 2000) by local marabouts. What you can't see in the original version of A New Hope is that this building is located at the Mediterranean Sea, which is pretty funny for a location that's supposed to be in the Jundland Wastes."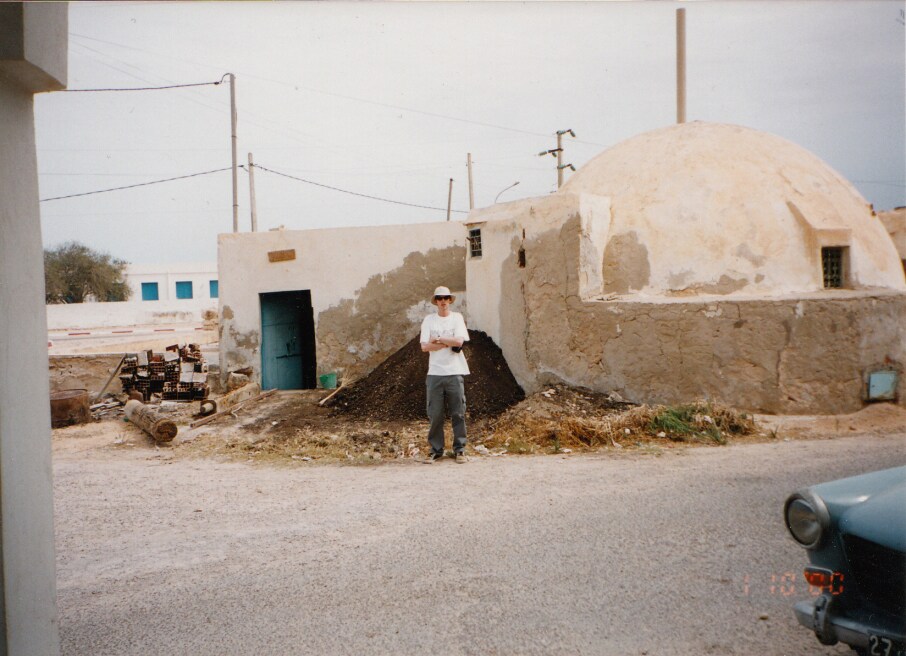 Veekhoven recommends taking the time to plan and research before going. It's easier to do so now. He used tips from Gus Lopez's website and didn't have access to a GPS or anything. He says, "With today's technology, information and a thorough preparation, it should be easier today to visit more locations than I did."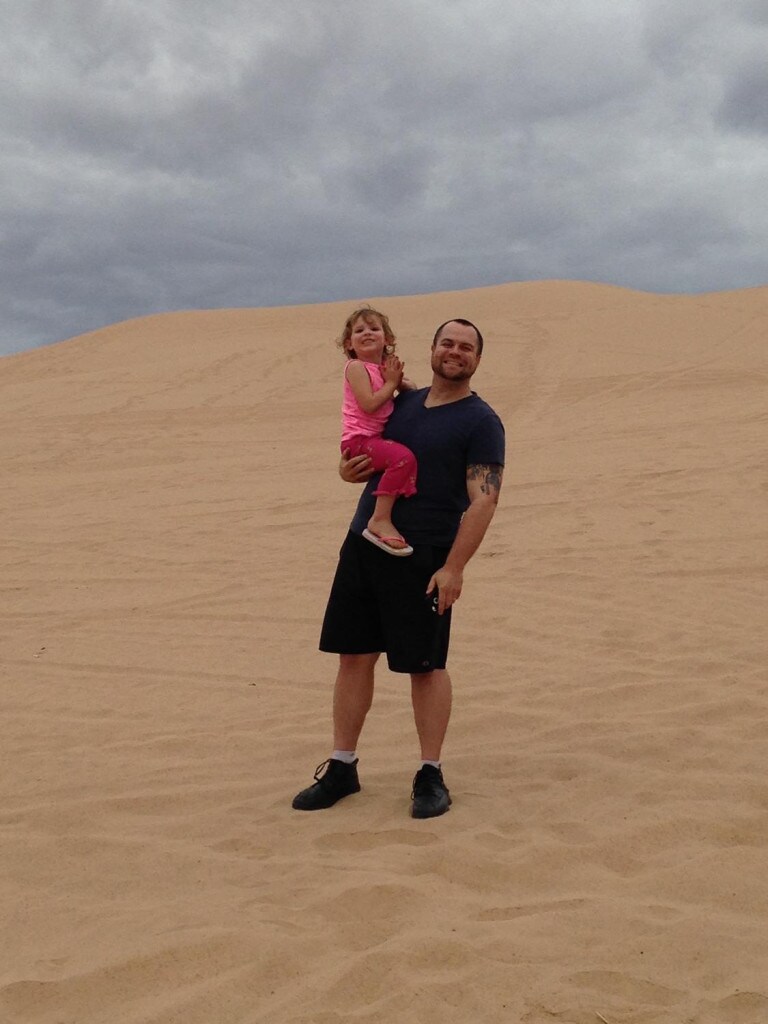 The sweeping desert backgrounds of Tatooine are a popular choice for fandom tourism. Is this where I should mention that Anakin wouldn't understand everyone's desire to visit places covered in sand? It didn't bother Mike DeRose when he and his family visited the sand dunes near Yuma, Arizona. The location's dunes can be seen in Return of the Jedi. He says that visiting a place where the movies were filmed has always been a dream. "It was surreal to just look around and take in the view. It was easy to picture C-3PO chasing behind R2-D2 in the distance or imagine the Pit of Carkoon was just on the other side of the dune. Having a slice of the Star Wars universe just a couple hours drive from where I live was pretty awesome to experience. Plus it was much cheaper than flying to Tunisia."
Though the dunes obviously change over time, going to the Buttercup Valley area of Yuma looks like it's more than worth the trip.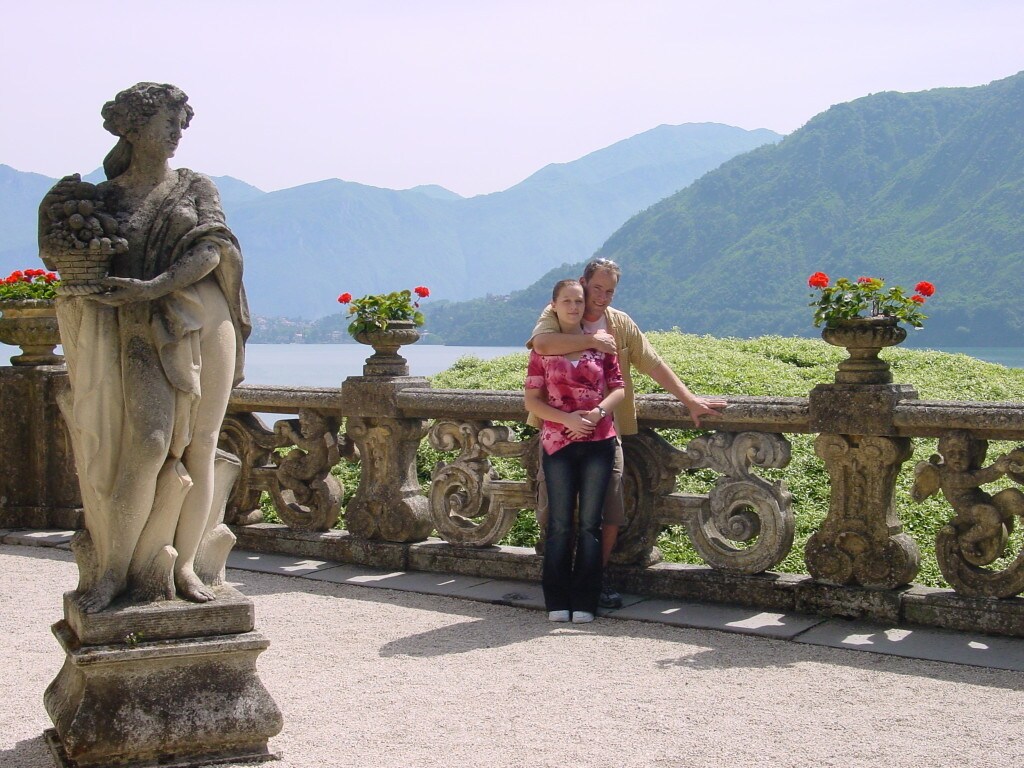 We'll go back to the desert in a moment, but not before a detour to Naboo. Matt and Kristy Glasgow visited Villa del Balbianello in Italy, also known as the lake retreat in Attack of the Clones. They visited this filming location first because Episode II was the first Star Wars movie Kristy saw and it led to her getting into the fandom and eventually meeting her husband. They traveled to Naboo in 2006 and had to rearrange their flights at the last minute because the villa was about to close for filming of Casino Royale.
Kristy says, "It felt just like being on Naboo, everything looked exactly as it did on screen, complete with ivy, red geranium flowers, and sunny weather. In Attack of the Clones, there is just a little altering in post-production to disguise buildings in the far background, and minimal additions to the Villa buildings to resemble the architectural style seen in Theed." She changed into a Padmé costume she brought with her, and Matt surprised her by proposing in the spot where Anakin and Padmé were married in the films. Awww!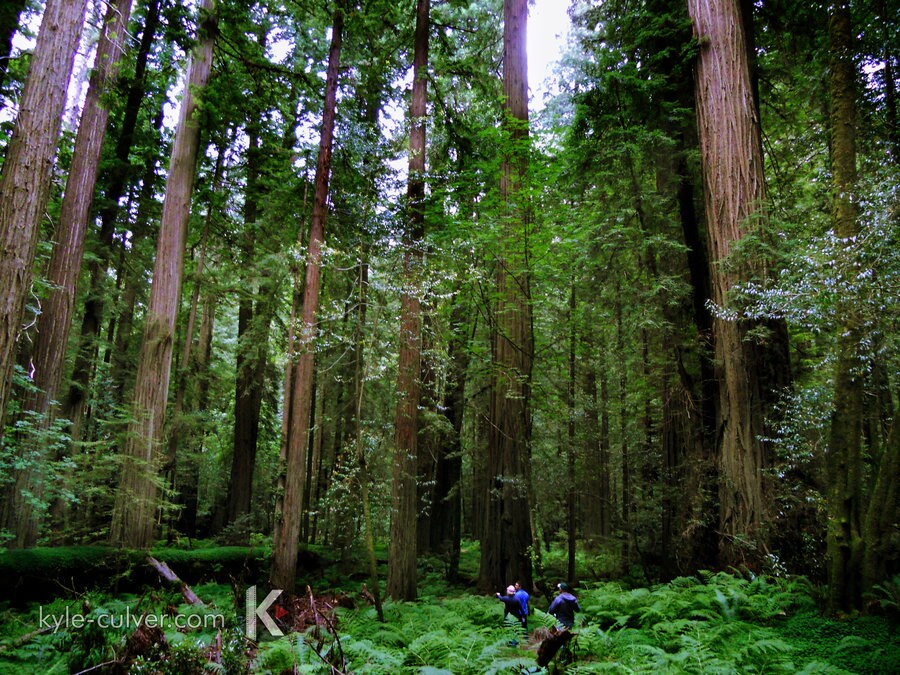 Kyle Culver took a detour to Endor in 2012 on a drive from Oregon to Los Angeles. He drove through the Redwoods National Park. Though several Endor locations are inaccessible or no longer exist because of logging, Culver still got the complete forest moon experience. "Being in the redwoods forest gave me a great perspective, as a filmmaker, to what the conditions are like to shoot something there. It's such a majestic forest, on and off the path." He goes on to say that it was very easy to navigate. "It is open to the public and is impossible to miss! Driving down the Avenue of the Giants takes you right through the area. There are a millions spots you can park and get out to walk. Trails lead every which way. I found myself constantly looking for a crashed speeder bike. If one spot was too busy with people and cars, you can simply move to the next! Seriously, plenty of space for any Rebel to hide."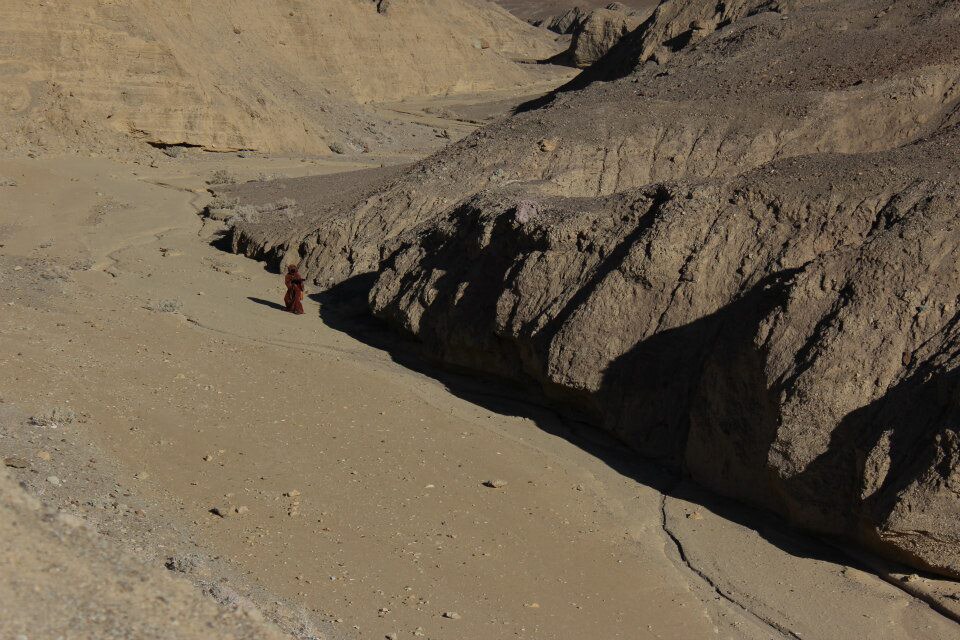 Star Wars Celebration being in Anaheim this year probably meant a few more fans than usual visiting Star Wars filming locations in California. Shawn Gordon went to Death Valley with friends the weekend before the convention. He initially wanted to go to Tunisia, but the current political climate means travel is risky. But he was able to get his Tatooine fix by visiting a handful of sites in Death Valley including the Mos Eisley lookout (Dante's View). He says it was a simple drive and easy to find.
"It's a grand view overlooking a valley floor, where there's lots of color," says Gordon. "It's quite breathtaking. It's very hard to not be emotional because of the close tie to sentimental feelings of childhood and the desire to escape into your favorite movies."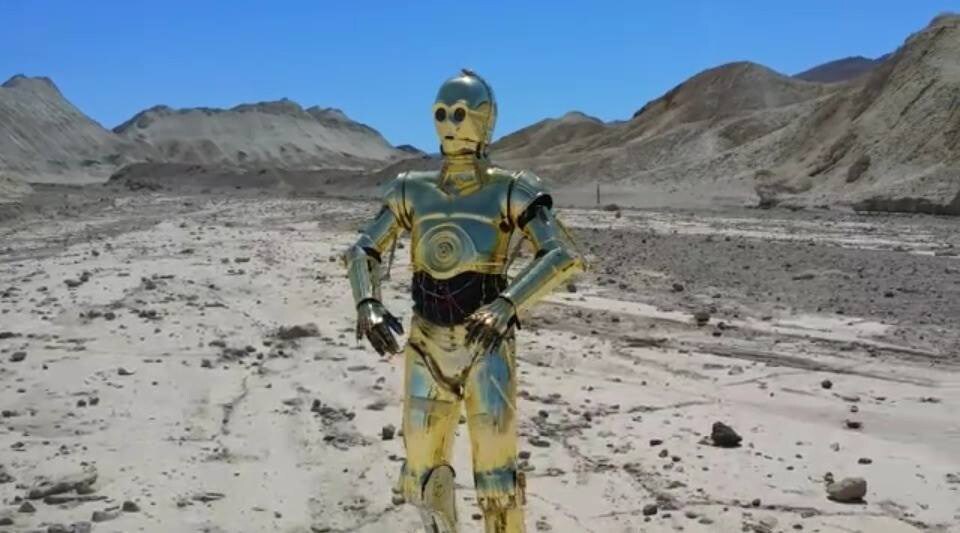 They stopped by Jawa canyon, the spot where Artoo got captured by Jawas (Artist's Palette), and drove on the road to Jabba's palace (Twenty Mule Team Canyon). Gordon says, "This site was more of an adventure because we pulled over and started the long process of getting dressed in a full C-3PO suit. What was a lonely section of road soon became busier with cars trying to see what on earth we were doing. It didn't take much to clog the narrow dirt road with multiple cars and families pulled over for the chance to take some photos."
If you're feeling inspired to travel to the galaxy far, far away, read Sander de Lange's Galactic Backpacking series for tips.
Amy Ratcliffe is a writer obsessed with all things Star Wars, Disney, and coffee. Follow her on Twitter at @amy_geek and keep up with all things geeky at her blog.