The actor who most recently played Jedi Master Kelleran Beq reflects on Star Wars: Jedi Temple Challenge and bringing Jar Jar Binks to life.
Star Wars Insider issue 199 is headed to a newsstand or mailbox near you, featuring, among other stories, an exciting new interview with actor Ahmed Best! Today, StarWars.com has an exclusive sneak peek of the article, written by Mark Newbold, in which Best takes a look back on his experience playing the charmingly clumsy Gungan Jar Jar Binks and reflects on his recent role in the Star Wars Kids series Star Wars: Jedi Temple Challenge.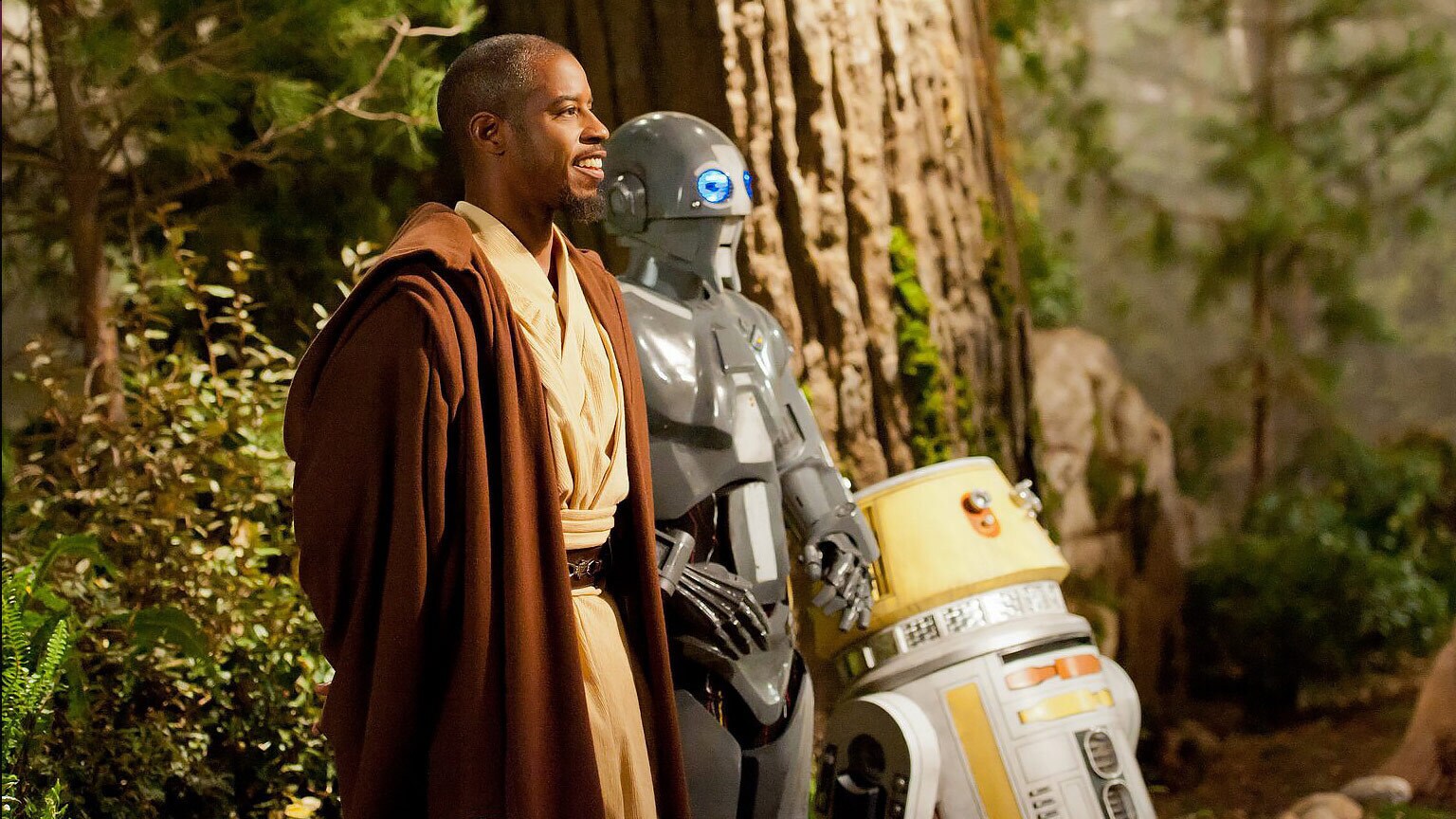 Star Wars Insider: [In Star Wars: Jedi Temple Challenge] you performed a role rather than presenting the show as Ahmed Best. Were you happier with that?
Ahmed Best: Yeah, I much preferred playing a character. A big part of it was folding into the mythology in a way that made it the star of the show. I love the mythology of Star Wars more than anything else. I love that I got to be a Jedi Master rather than me, because Ahmed Best is not a part of the Star Wars galaxy. The suspension of disbelief doesn't happen for the kids if Ahmed Best is the host. If they had to adhere to the rules of the Jedi Temple, then that suspension would follow. Excite their imaginations, and once you do that then the job is done; just point the camera at their excitement and film it. I really enjoyed that.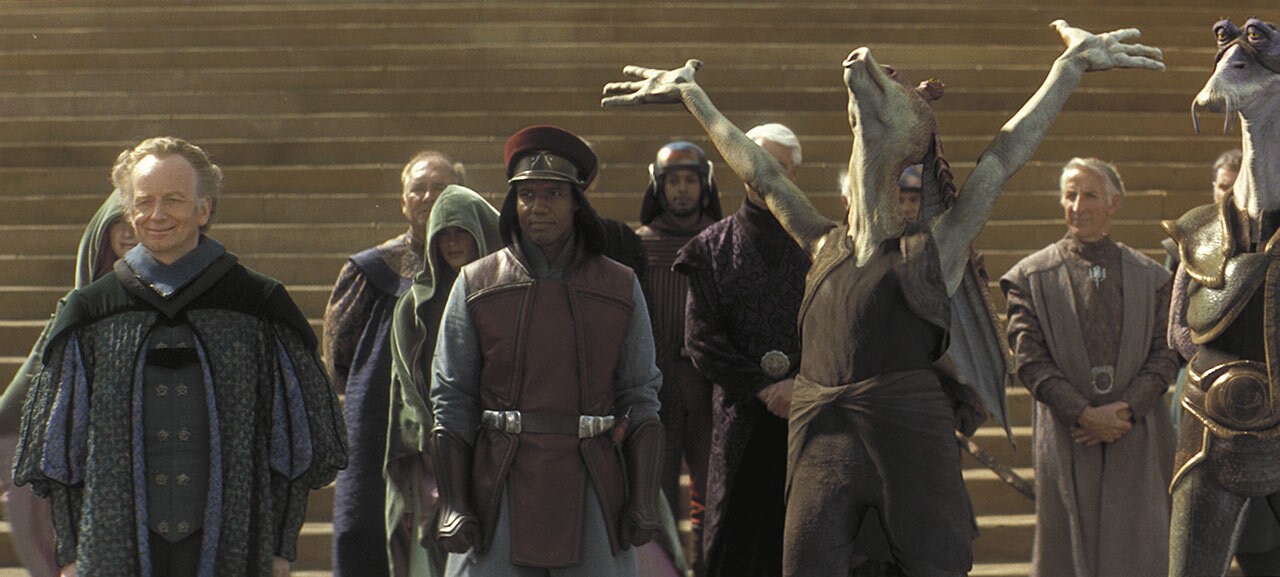 Star Wars Insider: When Jar Jar Binks was first introduced in Star Wars: The Phantom Menace (1999), he was a character that entertained the younger members of the audience. More than 20 years later in Jedi Temple Challenge, are you pleased to be doing that again for another generation?
Ahmed Best: That's one of the reasons why I said yes to doing the show. Kids always gave me the positivity I looked for when I was playing Jar Jar. I always got great responses from children, so I wanted to give something back to them. Live-action Star Wars is very much for the millennials and the Gen X-ers like myself, and the younger kids go to the animated series like Star Wars: The Clone Wars (2008-2014, 2020) and Star Wars Rebels (2014-2018) to get their dose of Star Wars, or they watch The Phantom Menace. George Lucas was really about the kids and making sure they were fans of the movies. He would say that if you get the kids, then you have fans for the next 20 years.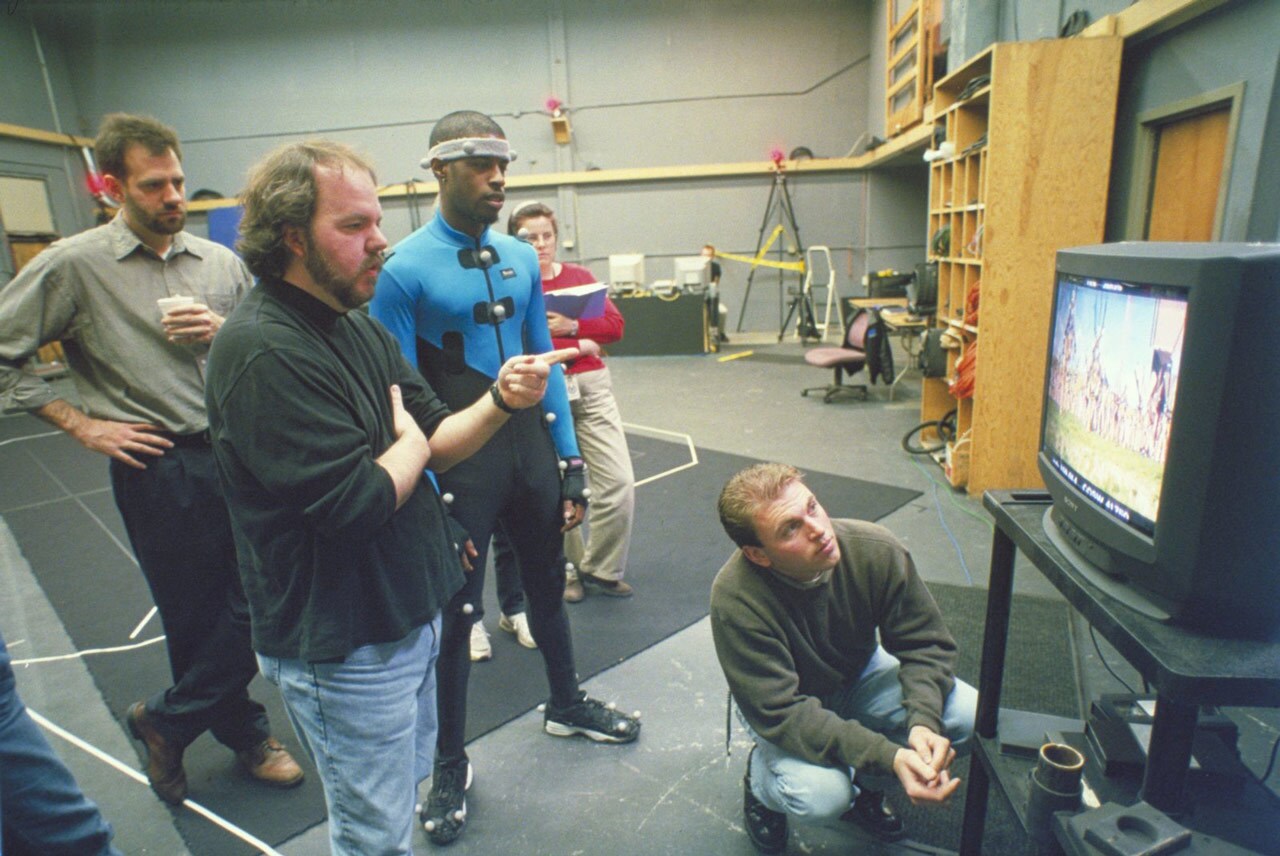 Star Wars Insider: How did you assimilate the more technical aspects of becoming Jar Jar -- wearing full motion-capture gear and projecting an eye line for the other actors that was a foot above your head?
Ahmed Best: For me, it wasn't that difficult -- but for everybody else it was probably a lot harder! They had to constantly focus on Jar Jar's eyes and not mine.
What I really loved was going over to Industrial Light & Magic after principal photography was completed, where it was just me, George Lucas, Rob Coleman, and John Knoll. That was when we really figured out the whole motion-capture process, which is still how things are done to this day. Solving those problems and collaborating in that way was the most exciting part to me.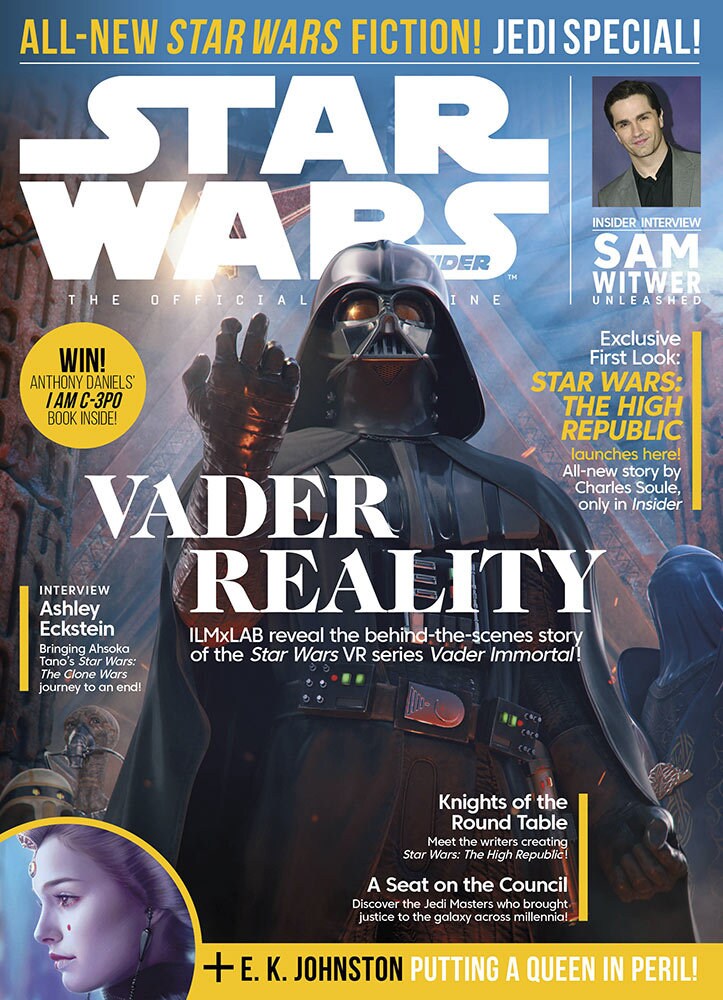 Subscribe to Star Wars Insider now for more of the latest news, in-depth articles, and exclusive interviews in every issue!