Yub nub! The Ewoks are back among the trees of Endor thanks to these dedicated fans in the Pacific Northwest.
Many Star Wars fans have taken the trek to the Redwoods National Park in California to visit the lush filming location of one of their favorite movies. But none of them have brought actual Ewoks along in the car on their road trip -- until now.
The Ewok Builders Club, which got its start in the Seattle area in 2014, began as a side project for a one-of-a-kind vacation. "We were planning to visit the Redwoods to see filming locations from Return of the Jedi," says Amy Sjoberg, one of the founders of the Ewok Builders Club. "We came to the conclusion, 'The trip would be even better with Ewoks!'" (The same could be said of any trip, really.)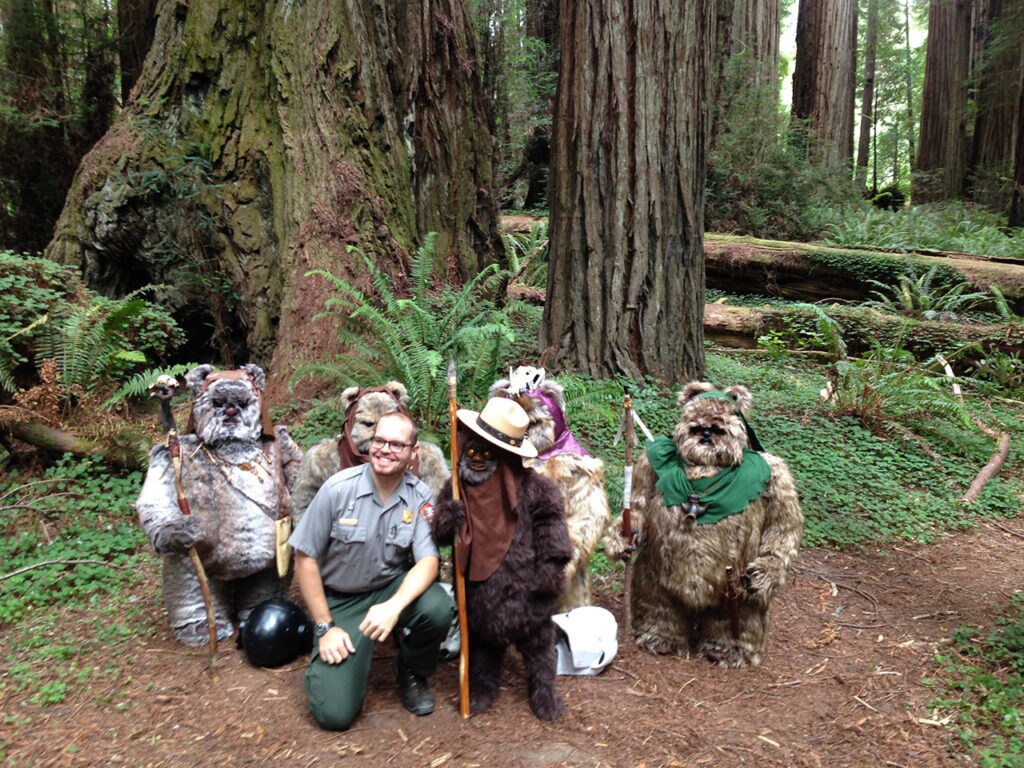 Using patterns from original costumes, the crafty Star Wars fans put together six full-sized, poseable Ewoks and one wearable Ewok costume in just two months. Five were packed in the car and made the trip to California for an eye-catching photo shoot, but the Ewok adventure didn't end there.
"We came up with the idea for a builders club when we were on the trip," Amy says. "Many people stopped us on the road and asked about the Ewoks, so we started the Facebook page as a way to share what we had learned."
The Ewok Builders Club quickly grew into a community where fans and builders can share tips and photos of their creations as they're in progress. To become a member of the club, all you have to do is join the Facebook page, where you'll find information on getting started along with photos of past builds. Members make both prop Ewoks and wearable costumes. There are over 550 members of all ages, and the gathering of both builders and Ewoks continues to grow.
"Currently, there are 18 finished Ewoks and Woklings belonging to 20 builders," says Amy. "Each one has its own name and unique personality."