Check out the latest teaser poster for the final film of the Skywalker saga!
Emperor Palpatine casts an unmistakable shadow over the new Star Wars: The Rise of Skywalker poster unveiled Saturday during a panel at D23 Expo.
In the haunting image, Rey and Kylo Ren appear in silhouette, lightsabers ignited, seemingly locked in a duel while perched precariously on a piece of debris. In the background, bolts of lightning illuminate their struggle, highlighted in blue and red to match their opposing lightsaber blades.
And peering out from the background, larger than life, a face set deep in shadow seems to look directly into our own eyes: the face of Emperor Palpatine, first heard cackling at the end of the teaser trailer for Star Wars: The Rise of Skywalker, released at Star Wars Celebration Chicago earlier this year. Take a closer look for yourself at the full image below!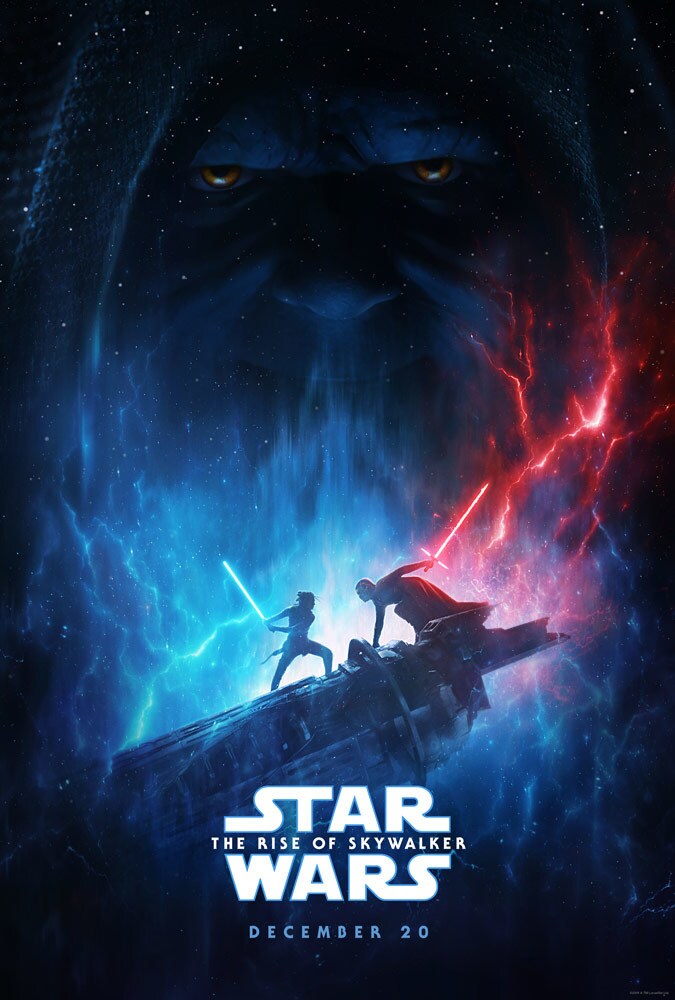 The poster was just one of many reveals at the Walt Disney Studios panel during D23 Expo 2019 today. Check back for a full recap of all the Star Wars news we learned at the panel, a glimpse at a new type of elite First Order stormtrooper, and more from D23!
StarWars.com. All Star Wars, all the time.
Site tags: #StarWarsBlog, #D23Expo2019