Learn how the Star Wars-themed land came to life...and how it's taking on a life of its own.
On the opening day for Star Wars: Galaxy's Edge inside Disneyland Resort, a seven-year-old boy's day in the park became a two-hour adventure.
"He was convinced that the First Order was tapping into his droid that he had built," said Robin Reardon, the portfolio executive producer for Walt Disney Imagineering at the Inspiring Women Behind Star Wars: Galaxy's Edge panel at D23 Expo. "And so he decided that he was going to join the Resistance. He was seeking out Vi. And every time the stormtroopers walked through, he would hide," she said with a laugh. "You would turn around and he was gone."
Since opening this May, Black Spire Outpost has welcomed fans to live their own Star Wars stories inside the themed-land, with many more set to experience the joy of seeing the Millennium Falcon in person for the first time when it opens at Walt Disney World Resort on August 29.
On Sunday, six of the women who helped make the experience come alive, from shepherding the earliest ideas of what a Star Wars-themed land could be to ensuring every blaster mark was just right on the construction site, sat down to share some stories about their experiences. Here's what we learned.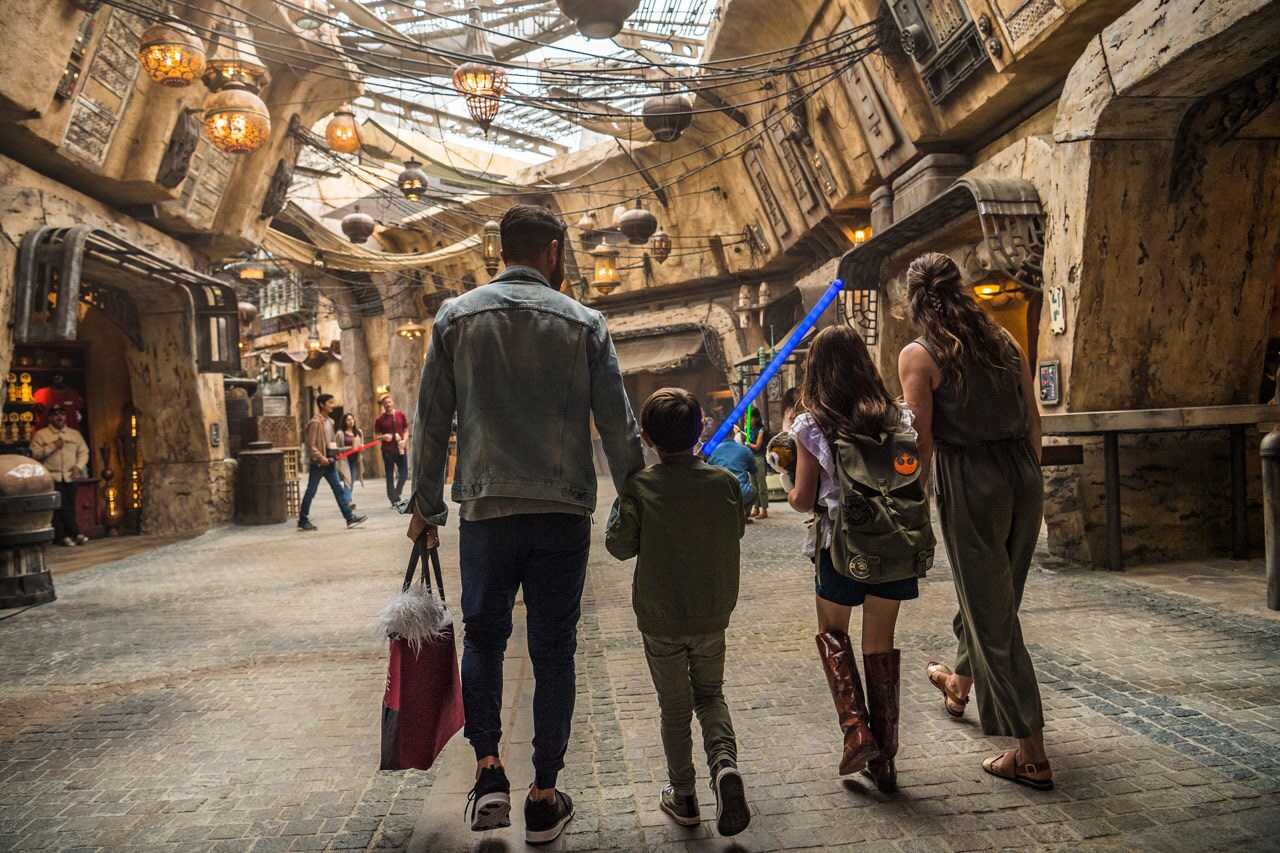 1. The creators at Walt Disney Imagineering and Lucasfilm knew they only had one chance to get it right.
With a whole galaxy of fans counting on them, Margaret Kerrison, the managing story editor from Walt Disney Imagineering, said the pressure was on to turn childhood fantasy into reality. "For the first time ever, to walk into a place that we've been waiting for for over 40 years and to have all of our senses be engaged..." she said. "It's not just sight and hearing anymore. We're tasting things and hearing things and touching things and interacting with characters that in our backyard were just action figures."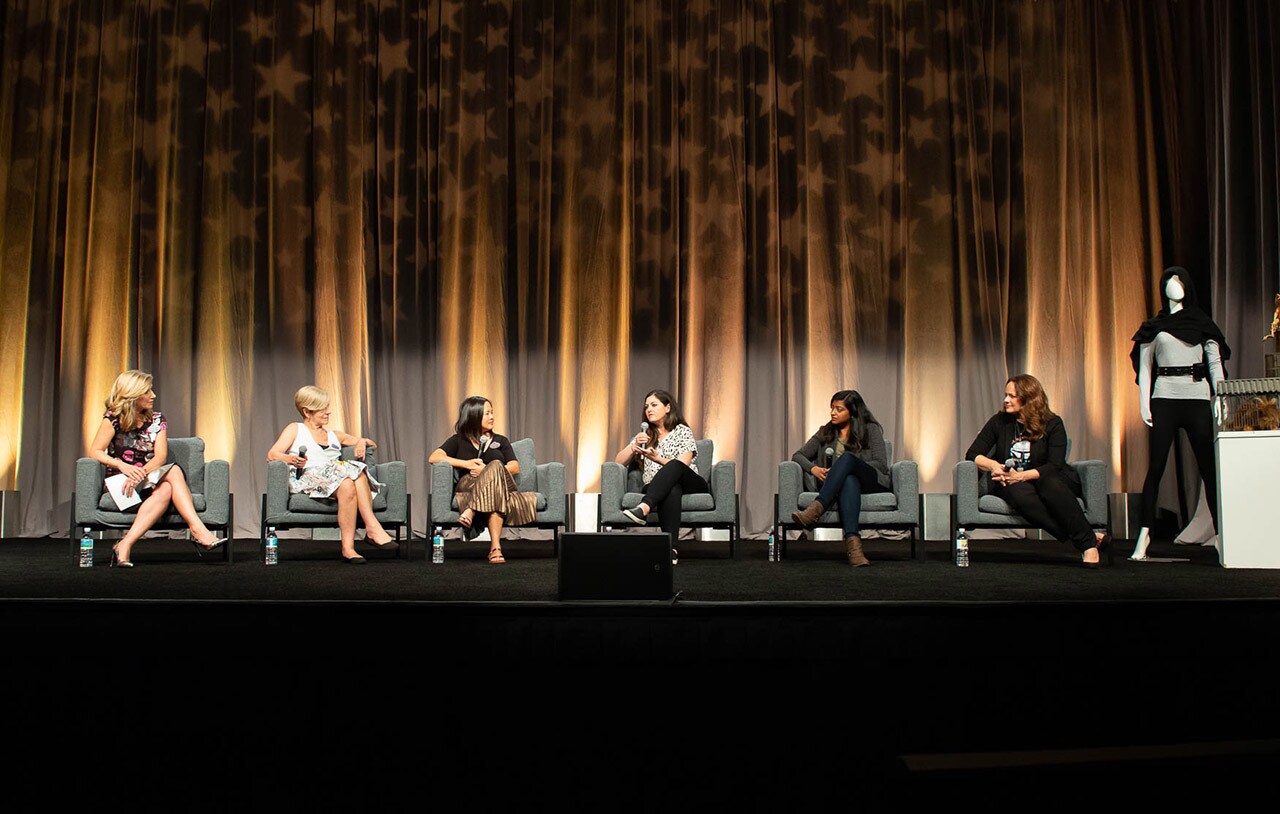 2. They take their work seriously, debating everything including footwear.
Storytelling and functionality need to coexist in the land, where real Disney Parks workers come to serve as guides on Batuu. That meant figuring out a way for uniforms to work in-universe. "You can't imagine the conversations we had on shoelaces of all things," said Kris Theiler, vice president of Disneyland Park.
"Are [there] shoelaces in space?" Reardon asked.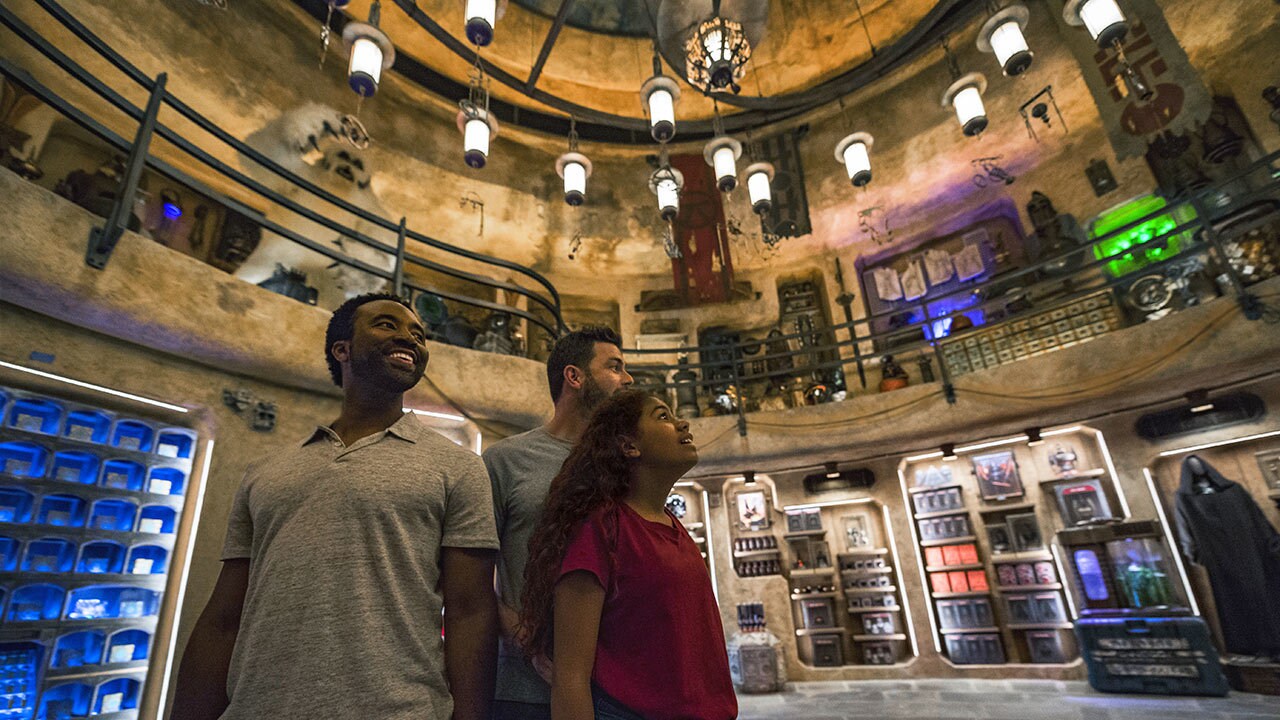 3. That attention to detail extends to the individual backstories of the locals you'll meet when you arrive at Black Spire Outpost.
"They're actually living their lives in the filter of a Star Wars lens," Kerrison said. "And that's really amazing to watch our cast members do." Individual human workers at the site were encouraged to live their own Star Wars story each day, coming up with a personal history for the character they play inside the land. "This was something that we took very seriously," Kerrison said. But some real-life details needed just a small space-inflected tweak. "I have a dog at home, can I have a dog at home in this world?" someone asked Kerrison. "And I was like, 'Sure, just call it a hound.'"
4. Across the Star Wars galaxy, stories are being designed to reflect a diverse range of characters, reflecting the diversified world today.
"We try to be very conscious of being reflective of the world around us so these stories aren't told to the exclusion of any one group," said Carrie Beck, Lucasfilm's vice president of live action development and production. "With such a breadth of storytelling, we're talking about something that extends beyond two hours. It's important that you have diversity from all points of view. You need to fill stories with all those different perspectives, right? To keep them engaged and interesting and, I also think, you know, exploring territory that may not have been covered already." That approach leaves room for all kinds of characters. "It's not about gender," Beck said. "It's just about trying to make sure that the stories that you're telling are relevant to the audience that is participating in them. And so our hope with Star Wars is that everyone -- everyone in this audience, everyone around the globe -- can find themselves in these stories that we're telling."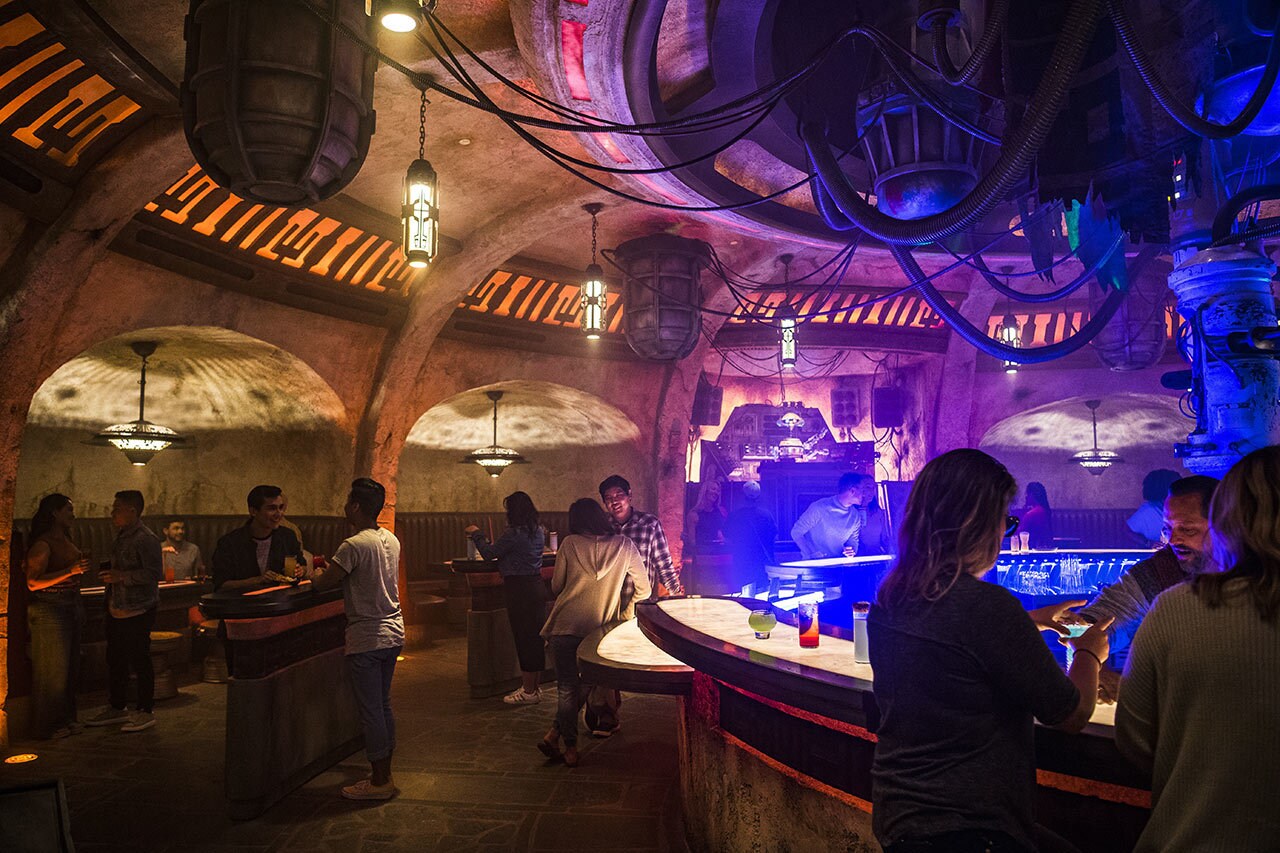 5. As Batuu is evolving naturally, we're confident in saying, "It's working! It's working!"
Star Wars: Galaxy's Edge has truly become a backdrop for new Star Wars stories. "We're starting to see some slang," said Theiler. The local greeting of "Bright suns!" has been naturally shortened to just "Suns!" "It's evolving like a living community."
After the land opened, a father and son began to shoot their own fan film. "And to me that meant that we had succeeded, because that was exactly what we had in mind," Beck said. "You, on any given day, could take your camera and put yourself at the center of your own narrative. And that was really exciting and, quite frankly, it's because as a kid I wish I could have done that!"
And, of course, that seven-year-old boy who landed on Batuu on opening day in Anaheim, was ready to join the cause of the Resistance. "You have the best playground ever to let your imagination run wild," Reardon said. "And by providing some of those touch points, that's all we have to do. He was writing his own story."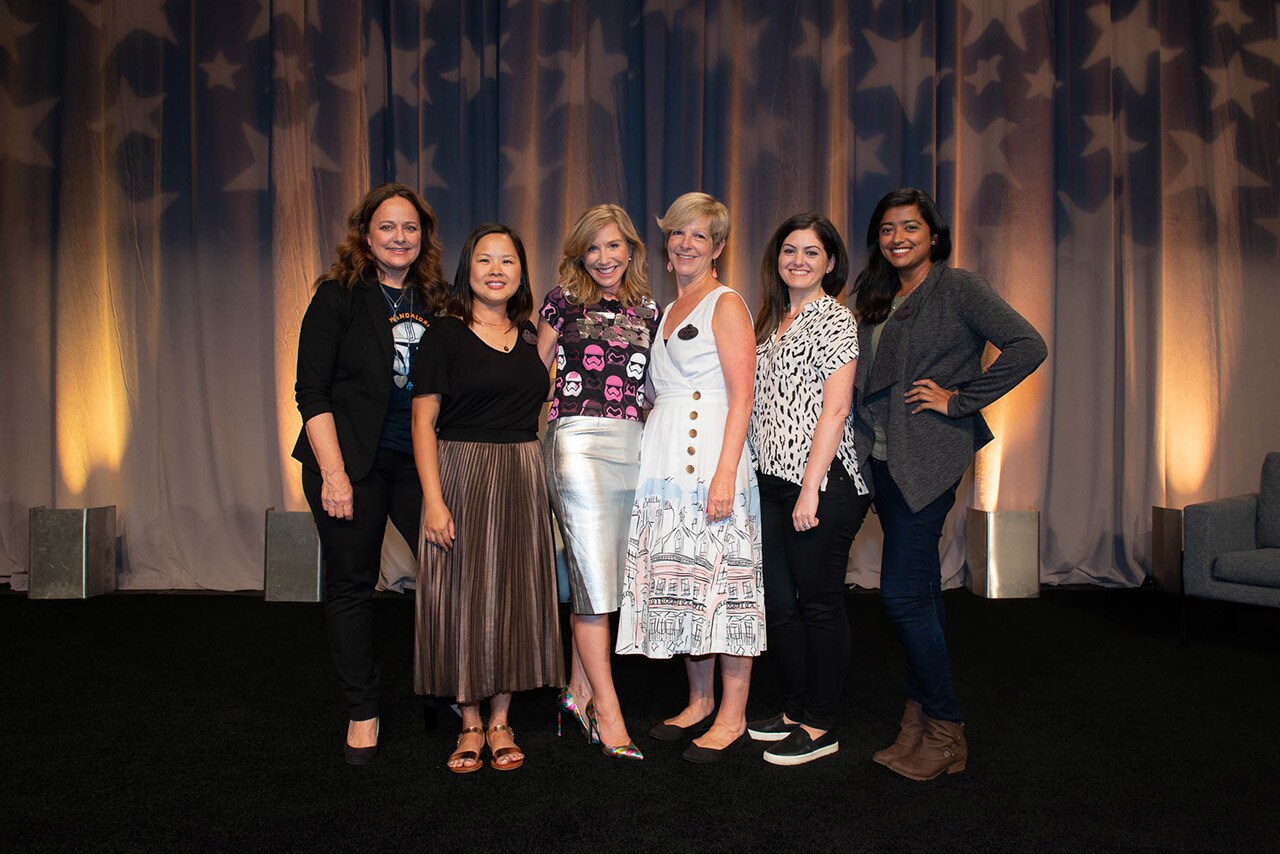 Star Wars: Galaxy's Edge at Disneyland® Resort is now open. Star Wars: Galaxy's Edge will open at Disney's Hollywood Studios in Florida on August 29.
Associate Editor Kristin Baver is a writer and all-around sci-fi nerd who always has just one more question in an inexhaustible list of curiosities. Sometimes she blurts out "It's a trap!" even when it's not. Do you know a fan who's most impressive? Hop on Twitter and tell @KristinBaver all about them.
Site tags: #StarWarsBlog, #D23Expo2019