Charles Soule and Phil Noto craft a droid fight sequence to remember, we preview this week's Star Wars comics, and more!
Comic Book Galaxy explores Marvel's Star Wars comic book releases and provides a discussion point on the culture and climate of the Star Wars comic book universe.

Comic book readers across the galaxy: rejoice as we made it to another Wednesday! This week, Comic Book Galaxy looks at the week that was with Poe Dameron #5, gets ready for issue #3 of the comic book adaptation of Star Wars: The Force Awakens, and prepares for more mayhem with Scar Squadron in issue # 22 of Star Wars. Plus, an examination of Charles Soule and Phil Noto's brilliant droid storytelling in Poe Dameron #5.
The Week That Was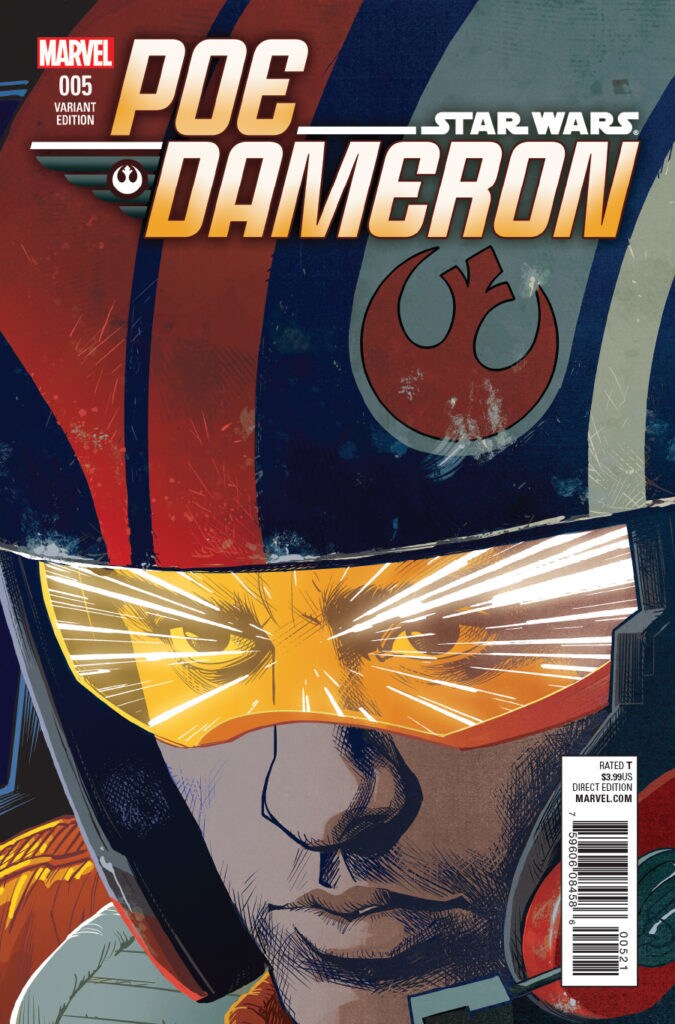 Highlights from Poe Dameron #5

Poe and Agent Terrex both have the same agenda, but very different ways of executing their plans (and for Agent Terrex, that pun was intended). One plans to stick to his word, and one doesn't. You can probably guess who falls into which category.
Poe sends a group of astromechs on the station above the planet in order to help Poe and Grakkus escape. Bonus: BB-8 and his companions open up a can of droid kung fu!
Terrex, however, simply wants to gather the prisoners together and kill everyone, including Grakkus. This basically seals the deal: Terrex is not getting a Christmas card from Grakkus.
Top of the Stack: What's Out This Week