The Rebel princess, a classic droid duo, and much more are set for Anaheim!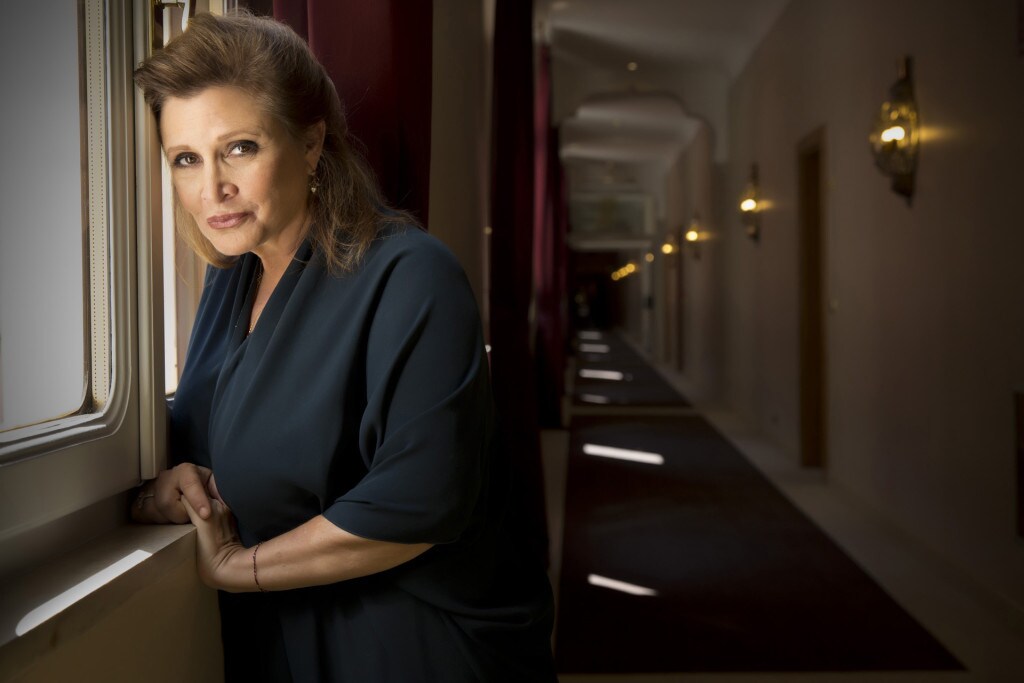 The Sharp-Shooting Princess Set for Celebration

When you can hide stolen Death Star plans, talk back to Grand Moff Tarkin, and win the heart of Han Solo, you're kind of a big deal. So, StarWars.com is thrilled to announce that the sharp-shooting princess of a galaxy far, far away -- Carrie Fisher -- will return to Star Wars Celebration!
The legendary actress and author, who will reprise her role of Princess Leia in the upcoming Star Wars: The Force Awakens, will appear on stage and sign autographs in the Official Pix Autograph Hall (learn more about Official Pix below). Fisher's participation leads a slate of exciting new announcements for Star Wars Celebration, April 16-19 in Anaheim, California -- including the attendance droids you're definitely looking for.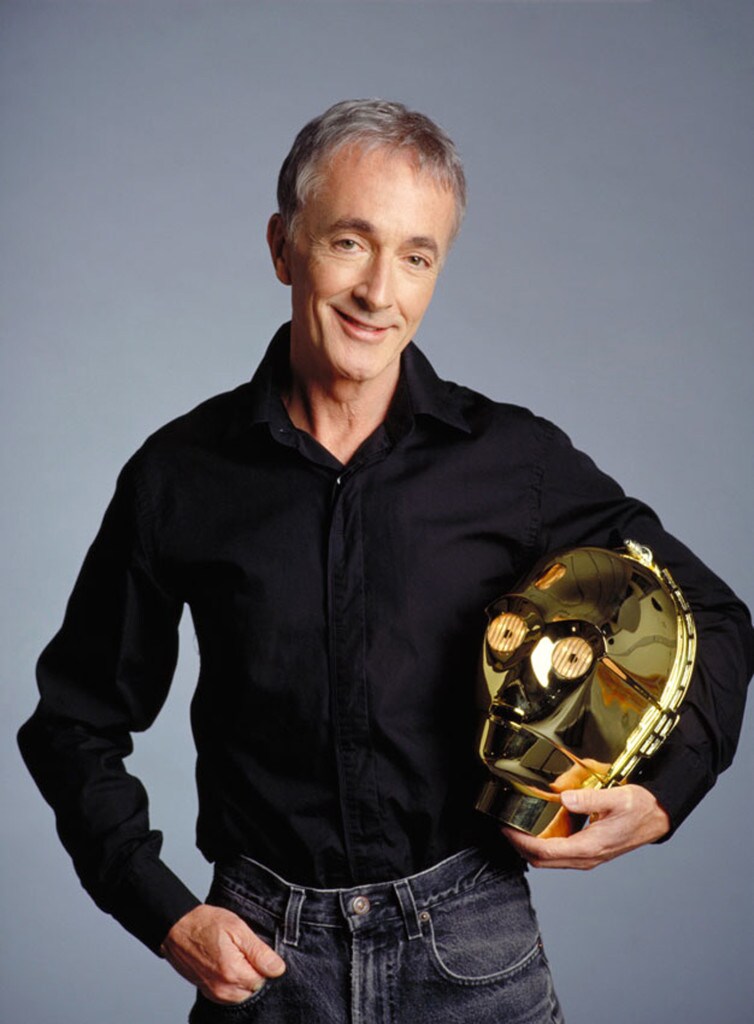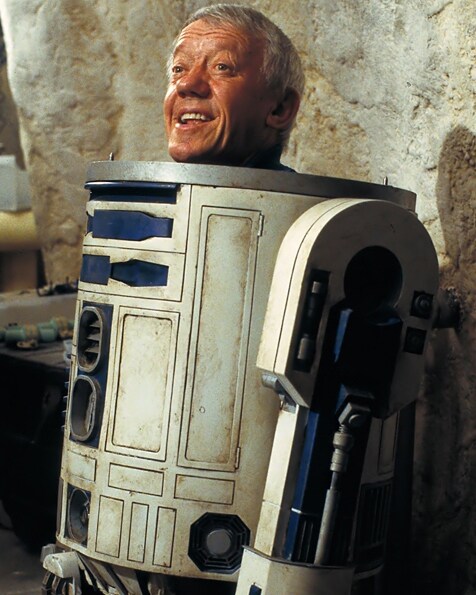 The Galaxy's Greatest Droid Duo Return
Anthony Daniels, who has portrayed C-3PO in all seven Star Wars movies, as well as the Star Wars: The Clone Wars and Star Wars Rebels animated series, will meet fans, sign autographs, and appear on the Celebration stage. Kenny Baker, who played R2-D2 in the original trilogy, will also appear in the Autograph Hall. Whether they are carrying stolen Death Star plans is unconfirmed at this time. But StarWars.com can confirm that even more attendees and events are coming to Star Wars Celebration.
Official Pix Returns to Celebration, Presenting the Autograph Hall
Among the most popular memories fans take with them from the Celebrations are their meetings with cast and crew from the Star Wars movies and television. For the eighth time, Official Pix will again produce the autograph program at a Star Wars Celebration, making it possible for attendees to meet their favorites in person while they get their signature, and maybe have a photo taken with them as well.
"We are thrilled to kick off our Celebration Anaheim announcements with fan-favorite Carrie Fisher," says Ben Stevens, co-owner of Official Pix. "We are once again honored to be chosen to produce the autograph program for Lucasfilm, and for Reed Exhibitions."
Stevens and Philip Wise, partners in the company, plan to bring guests whose combined careers span the Star Wars saga, with special attention to guests who are favorites with fans, and also to guests whose autographs are rare and hard to come by.
Look for more Star Wars Celebration Anaheim guest announcements soon! For detailed information on how the autograph area will work at Celebration, and to purchase advance sale autograph coupons, go to www.officialpix.com.
The Tattoo Pavilion Strikes Back
If you've been waiting to get that Gamorrean Guard inked on your leg, the Rebel Alliance insignia on your forearm, or another special tattoo modification to your skin -- you're in luck. That Star Wars Celebration Tattoo Pavilion is back, and StarWars.com has a complete list of artists appearing.
Mike Bianco - Contact Mike at mikebiancoart@gmail.com. Find him online at ClubTattoo.com/artists/Mike-Bianco.
Nikko Hurtado - Contact Nikko at www.blackanchorcollective.com.
Carlos Rojas - Contact Carlos at crojasartappointments@yahoo.com.
Josh Bodwell - Contact Josh at josh@joshbodwell.com.
Matt Difa - Contact Matt at https://instagram.com/mattdifa and www.facebook.com/matt.difa.
Harley Fezekes - Contact Harley at Har.Har@live.com.
Nate Fierro - Contact Nate at nayce@earthlink.net, www.highvoltagetattoo.com, or www.natefierro.com.
George Joseph - Contact Joseph at exitsevenstudios@gmail.com. See his work at www.exit7studios.com.
Adam Hays - Contact Adam on Facebook, Twitter, and Instagram at @adamguyhays. See more of his work at www.adamguyhays.com.
Kevin Lewis - Contact Kevin at http://www.highvoltagetattoo.com/artists/kevin-lewis.
Jeremiah McCabe - Contact Jeremiah at darthjer23@yahoo.com, or call the studio at (727) 846-8757.
Brynne Palmer - Contact Brynne at (949)646-7874, on Instagram at @brynnepalmer, or through e-mail at brynne@goldrushtattoo.com.
Shannon Ritchie - Contact Shannon at www.smitchart.com.
Brandi Smart - Contact Brandi at smart.brandi@gmail.com; see her work at http://smartbrandi.tumblr.com/ and on Instagram at @smartbrandi.
Cale Turpen - Contact Cale through his website www.tattoosbycale.com or through Facebook at www.facebook.com/tattoosbycale.
Jeff Wortham - Contact Jeff at 321-362-2057 or write to inksteady@live.com. He's also on instagram @inksteady.
If you want to book an appointment in Anaheim, it's a good idea to start now, as the time slots in the Celebration Tattoo Pavilion fill up quickly!
The Podcasts Awaken
An entire legion of fan podcasts will record and broadcast from the Celebration Podcast Stage in room 208AB. Check out the schedule below!
Thursday, April 16
Coffee With Kenobi
http://www.coffeewithkenobi.com/
Thursday, April 16; 11:30 a.m. - 12:30 p.m.
Rebels Report
http://rebelsreport.com/
Thursday, April 16th; 1:00 p.m. - 2:00 p.m.
Keldabe Talk Radio
https://www.facebook.com/KeldabeTalkRadio
Thursday, April 16; 2:30 p.m. - 3:30 p.m.
This Week in Star Wars   
www.thisweekinstarwars.com
Thursday, April 16; 4:00 p.m. - 5:00 p.m.
Radio 1138     
http://www.jedinews.co.uk/default.aspx
Thursday, April 16; 5:30 p.m. - 6:30 p.m.
Friday, April 17
The Rated NA Podcast  
http://www.NerdAppropriate.com
Friday, April 17; 10:30 a.m. – 11:30 a.m.
PodCRASH with That Chris Gore  
www.podcrash.net
Friday, April 17; 12:00 p.m. – 1:00 p.m.
Star Wars Minute    
http://www.starwarsminute.com/
Friday, April 17; 1:30 p.m. – 2:30 p.m.
Skywalking Through Neverland     
http://skywalkingthroughneverland.com
Friday, April 17; 3:00 p.m. – 4:00 p.m.
Star Wars Bookworms          
http://www.starwarsreport.com/category/starwarsbookworms/
Friday, April 17; 4:30 p.m. – 5:30 p.m.
Mousetalgia Podcast  
http://www.mousetalgia.com
Friday, April 17; 6:00 p.m. – 7:00 p.m.
Saturday, April 18
The Star Wars Underworld Podcast      
http://www.starwarsunderworld.com/
Saturday, April 18; 10:30 a.m. – 11:30 a.m.
Full of Sith     
www.fullofsith.com
Saturday, April 18; 12:00 p.m. – 1:00 p.m.
The Wolfpack Podcast  
http://www.thewolfpackpodcast.com/
Saturday, April 18; 1:30 p.m. – 2:30 p.m.
Fangirls Going Rogue 
http://www.shotglassdigital.com/artist/fan-girls/
Saturday, April 18; 3:00 p.m. – 4:00 p.m.
Star Wars Collectors Archive Podcast: The 'Chive Cast Vintage Pod
http://blog.theswca.com/search/label/podcast
Saturday, April 18; 4:30 p.m. – 5:30 p.m.
Galaxy of Toys    
http://www.galaxyoftoys.podbean.com/
Saturday, April 18; 6:00 p.m. – 7:00 p.m.
Sunday, April 19
Tosche Station Radio  
http://tosche-station.net
Sunday, April 19; 10:30 a.m. – 11:30 a.m.
The Star Wars Forum UK Podcast    
http://swfukpodcast.podbean.com/
Sunday, April 19; 12:00 p.m. – 1:00 p.m.
The Rebels Podcast / Frontlines: The Clone Wars Podcast
www.rebelspodcast.com
Sunday, April 19; 1:30 p.m. – 2:30 p.m.
Schedules subject to change. Check the official Star Wars Celebration site and the Celebration mobile app for updates closer to the show.
And that's enough updates to fill a space cruiser. Stay tuned to StarWars.com and StarWarsCelebration.com for more Celebration news!
StarWars.com. All Star Wars, all the time.