Find out which designs from this episode draw from Star Wars: The Empire Strikes Back and more!
The second season of Star Wars Resistance is here! In Season Two, pilot Kazuda "Kaz" Xiono and his friends aboard the Colossus search for the Resistance base, but the First Order is in close pursuit. Visit StarWars.com following each episode for "Bucket's List Extra," an expansion of our weekly fun-facts video series Bucket's List, often featuring never-before-seen concept art and stills from the show. In this installment, we look at "Hunt on Celsor 3."
Bucket's List Extra -- "Hunt on Celsor 3"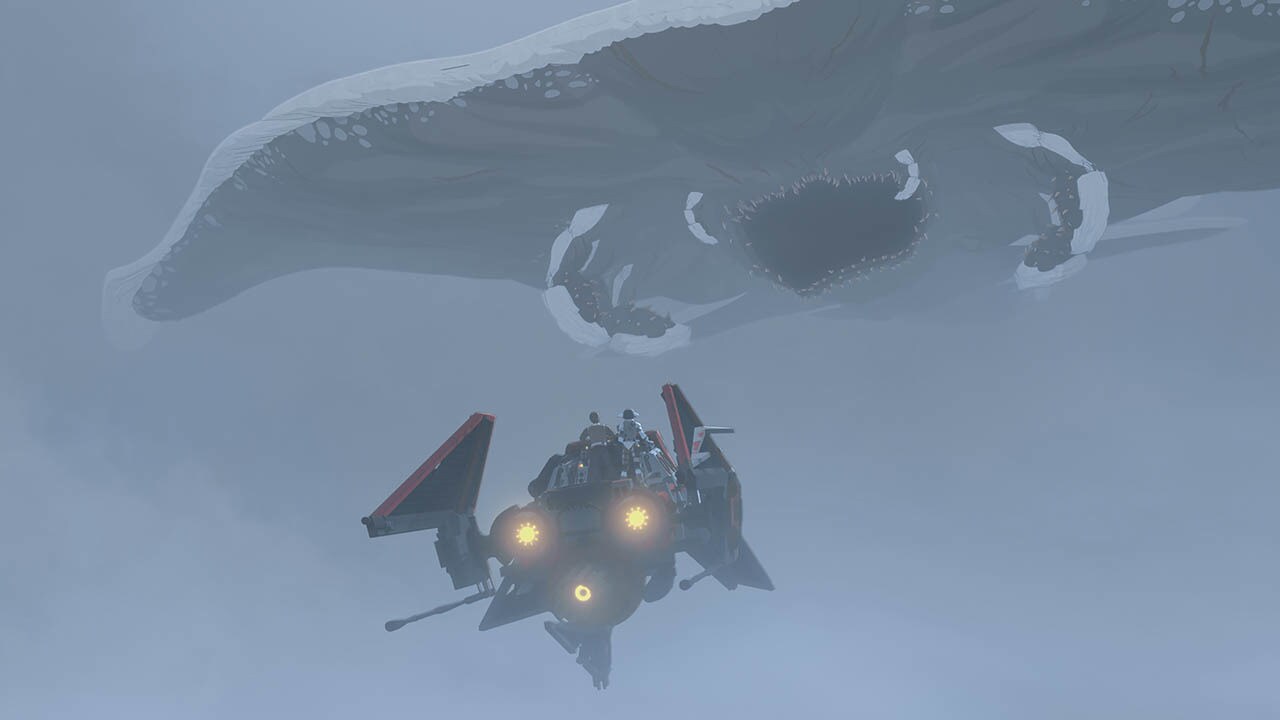 1. Henceforth, you shall be known as…
The jakoosk and Celsor 3 appeared in the previous episode, "Live Fire," but went unnamed. Their names are finally revealed in "Hunt on Celsor 3."
 2. I call the big one "Bitey." 
At one point during the food shortage, Bolza was to remark that he was out of gorgs, to which Flix and Orka would hide their pal Bitey.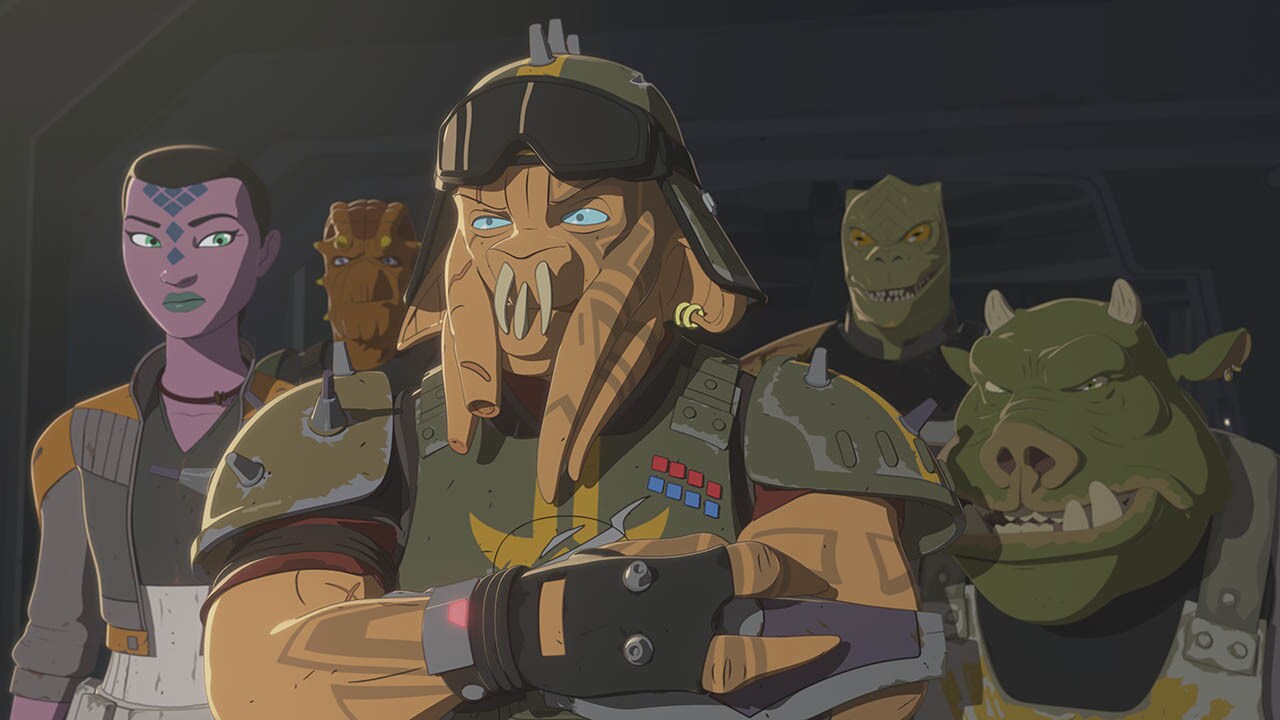 3. The old ways.
"Kragan's wistful recollection of pirates hunting creatures recalls ancient seafaring whaling days on our planet," Pablo Hidalgo of the Lucasfilm Story Group tells StarWars.com, "and he's likely referring to ancient vessels pursuing purrgil or space slugs."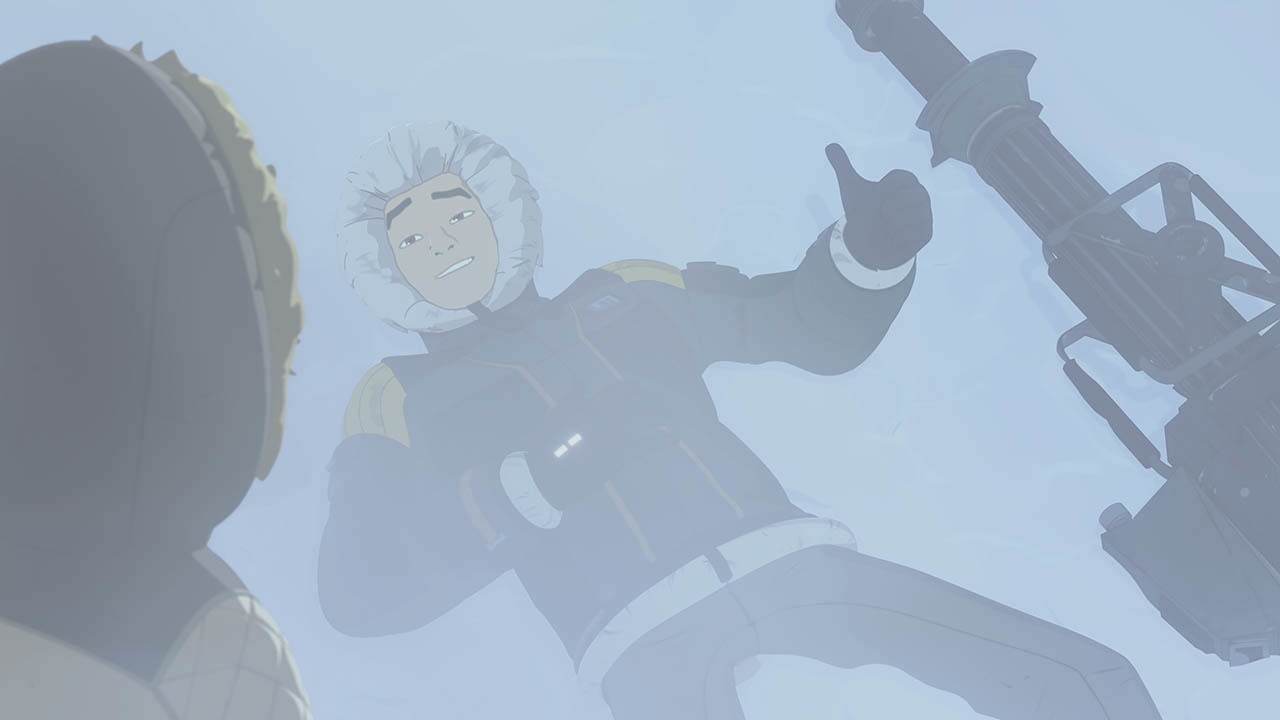 4. Thanks, Tam!
An earlier draft of the episode had Kaz buying the heavy blaster from Flix and Orka (with Torra's money, as Kaz is always broke). It was simplified to be a project abandoned by Tam.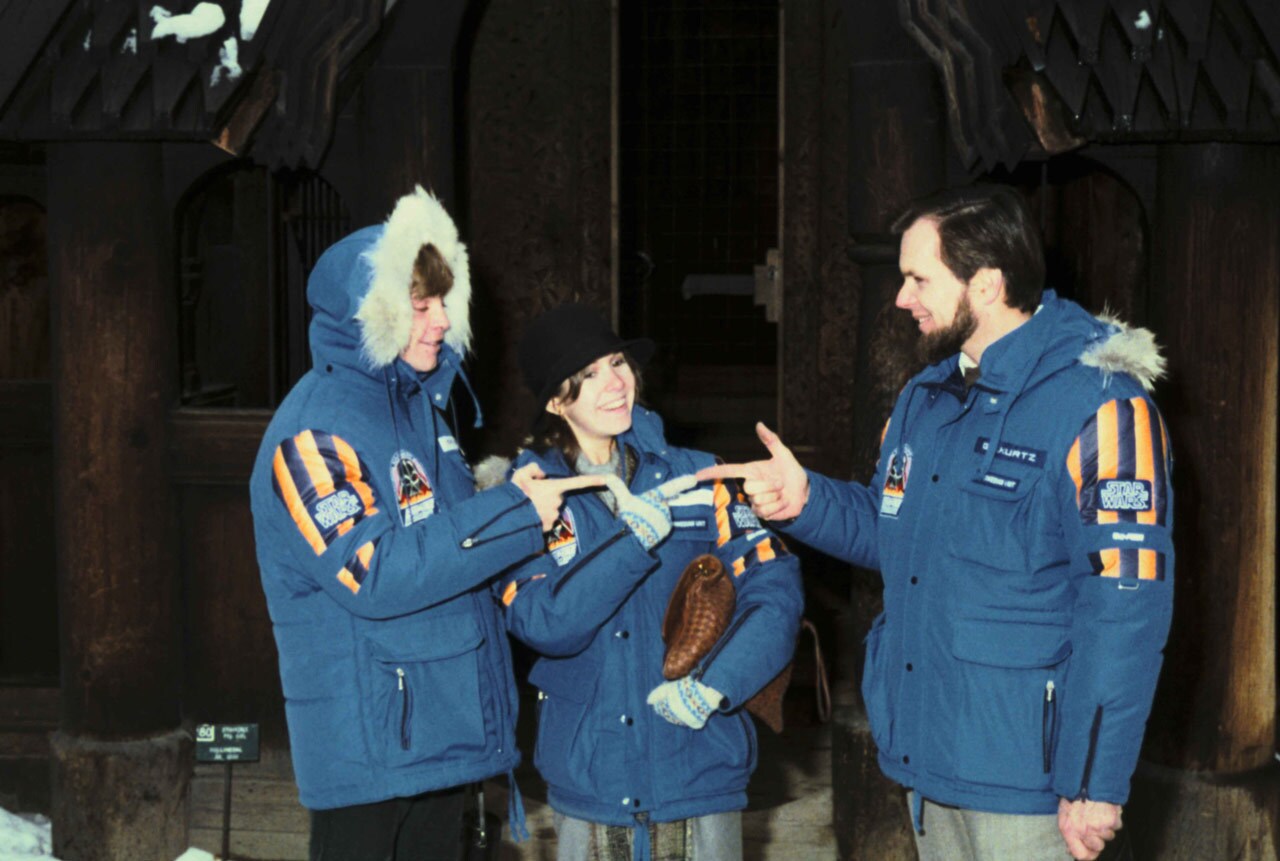 5. Outerwear inspiration.
"For Kaz and Torra's heavy coats, I originally hoped to design something that harkened back to the original Empire Strikes Back crew jackets," art director Amy Beth Christenson tells StarWars.com. "The final design of Kaz's coat has a lot of the same quilting and details of the crew jacket, but kept to Kaz color schemes. Torra's coat ended up being inspired by the jacket that Leia wears in Echo Base on Hoth."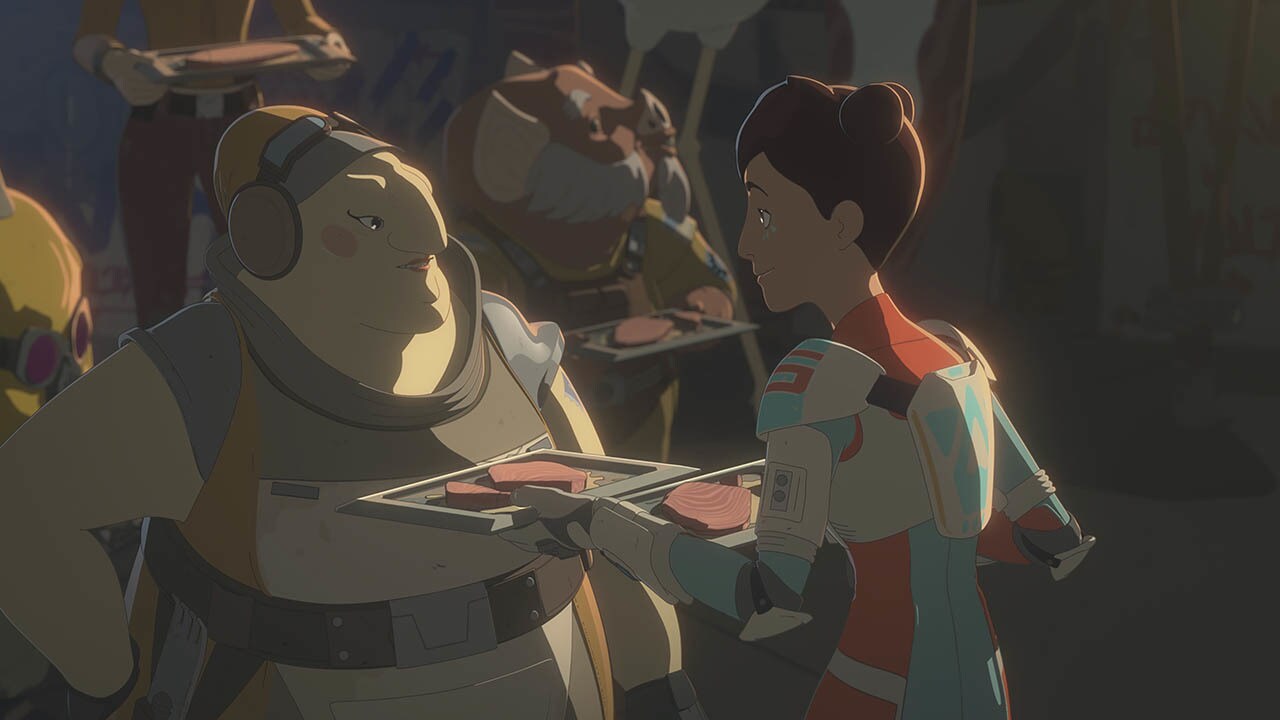 6. Tastes like jakoosk.
A gag cut from the episode was that jakoosk meat tastes horrible (although Bolza loves it). Rather than go for that laugh, the Colossus crew was instead allowed a gastronomic victory.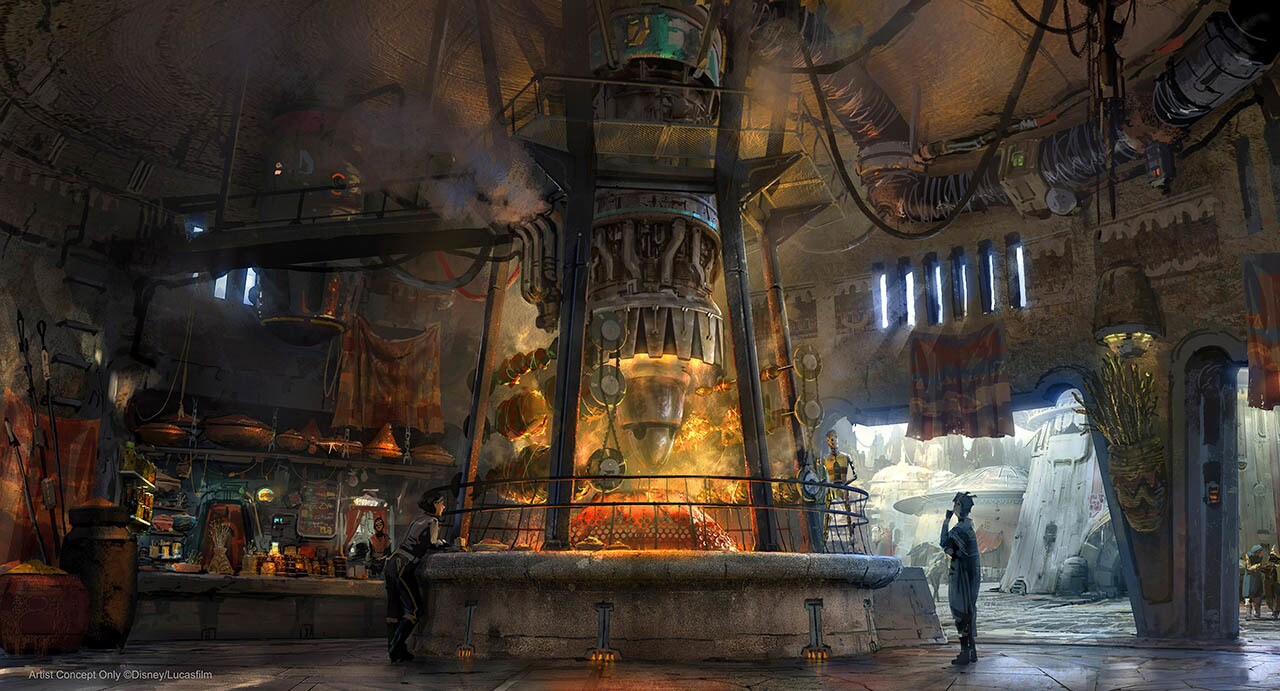 7. Galactic grilling.
The meat grill seen at the end of the episode bears a striking resemblance to the grill seen at Ronto's Roasters in Star Wars: Galaxy's Edge -- and it's purely a coincidence! They were designed separately and turned out nearly identical.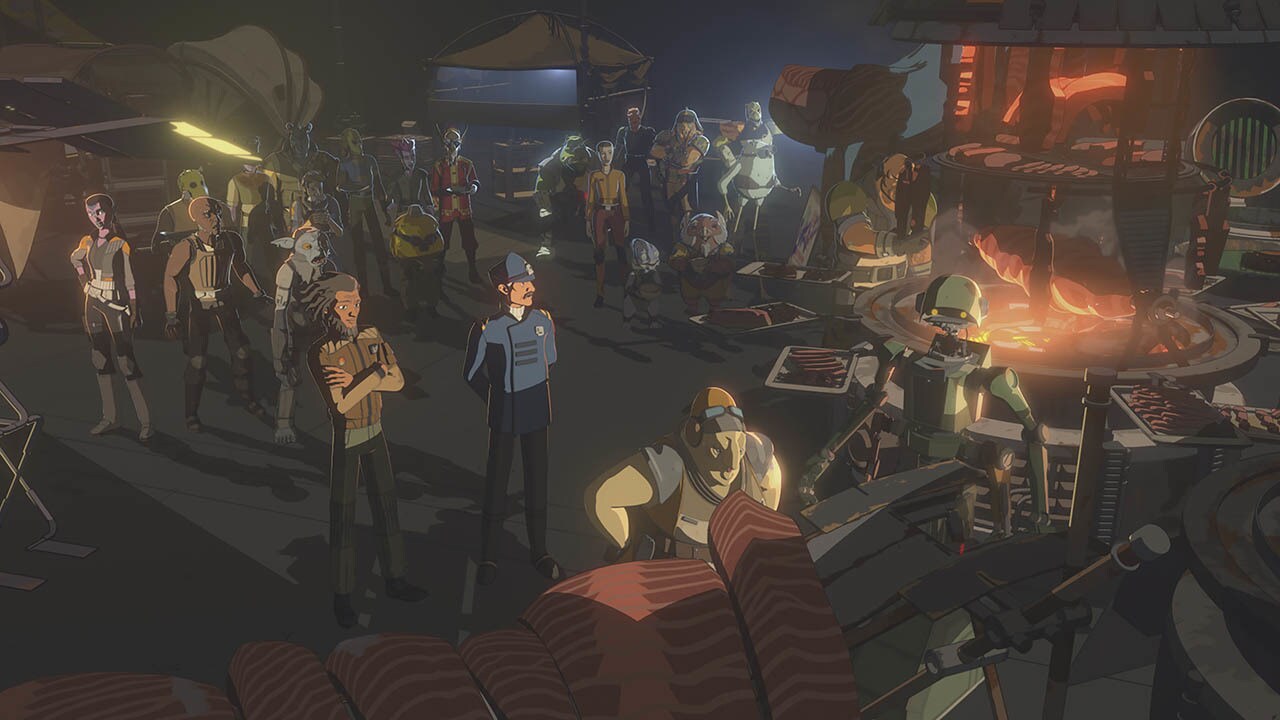 8. Updated menu.
Bolza's old gorg signs were crossed out -- and now advertise jakoosk meat.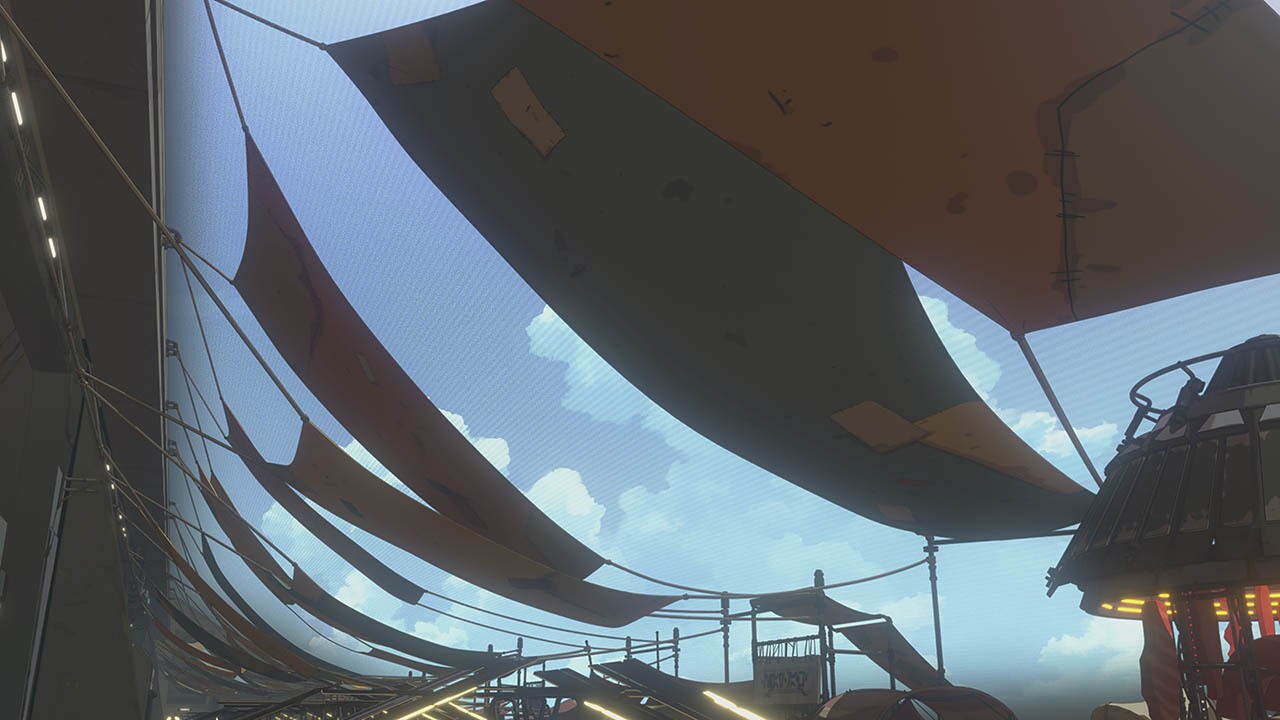 9. Speagull goes splat.
The speagull flying into the sky projection was a very late (and hilarious) addition to the episode. Sorry, speagull.
Watch the Bucket's List video for "Hunt on Celsor 3!"
Star Wars Resistance airs Sundays at 6 p.m. ET/PT on Disney XD, Sundays at 10 p.m. ET/PT on Disney Channel, and is available on the DisneyNow app.
StarWars.com. All Star Wars, all the time.
Site tags: #StarWarsBlog, #BucketsListExtra