The voice of Ahsoka Tano on Star Wars: The Clone Wars and Star Wars Rebels talks about the inspiration behind her new series, which offers Star Wars-themed lessons to aid in mental health.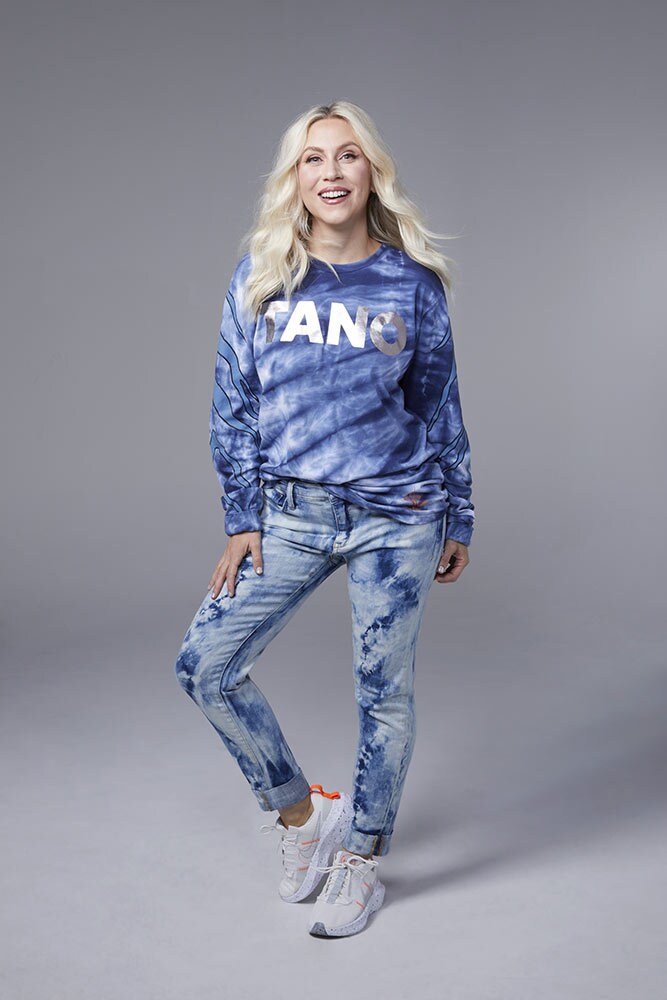 Star Wars Mindful Matters, a new digital series on StarWarsKids.com and the Star Wars Kids YouTube channel, teaches lessons inspired by the ways of the Jedi. Hosted by longtime fan-favorite actor Ashley Eckstein (voice of Ahsoka Tano on Star Wars: The Clone Wars and beyond) and produced in collaboration with Citrone 33, episodes cover more thoughtful approaches to mental wellness, including calmness through breathing, connecting with one's surroundings, and facing fears. Adventure, excitement? A Jedi craves not these things; Star Wars Mindful Matters understands this, and that's what makes these lessons so special. 
The series made its debut on May the 4th -- a.k.a. Star Wars Day -- of 2022, but its origins stretch back 10 years. Eckstein recalls meeting children during appearances at Star Wars Weekends at Walt Disney World Resort, with most wanting to know what it takes to be a Jedi. At the time, Disney Parks offered lightsaber instruction in the form of Jedi Training Academy events, but not much centered around other tenets of the Jedi: compassion, mindfulness, the Force. It spurred an idea. "Over time I thought, 'We should be teaching these lessons,'" she tells StarWars.com. "Because these lessons are very important. They're lessons of hope and they're, essentially, mindfulness lessons."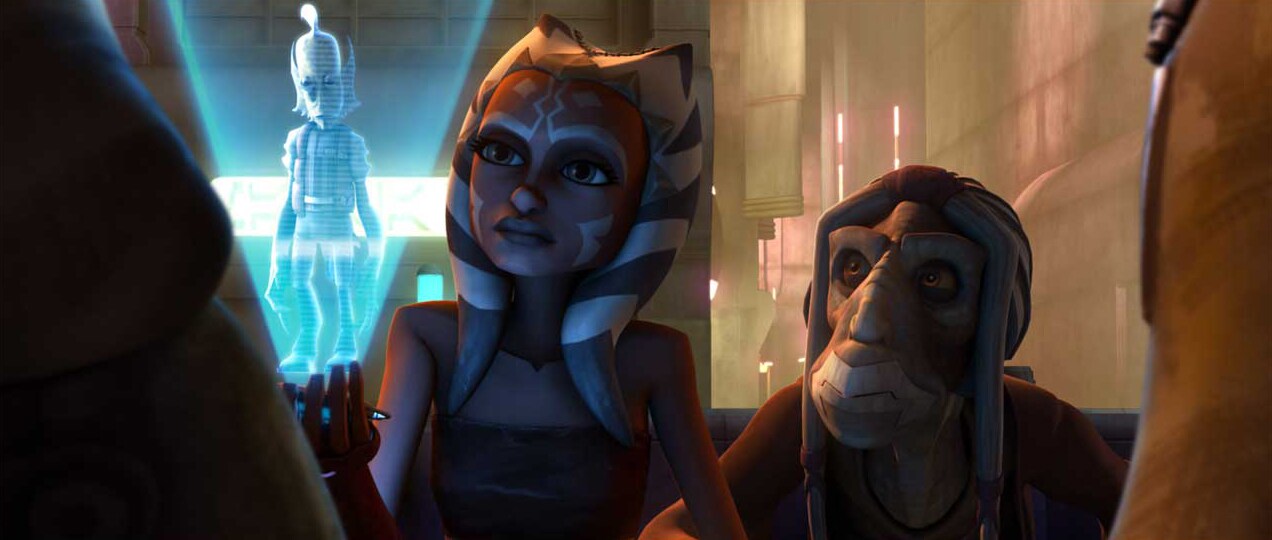 In 2018, the concept crystalized into something Eckstein saw as a digital series. "For fans of all ages, but especially kids, they need to be learning these lessons. The same lessons that Luke Skywalker, and Rey Skywalker, and Ahsoka, and Anakin, learn in Star Wars. Lessons of deep breathing, lessons of grounding, lessons of how to handle your emotions. These are all lessons that they learn, and what if we taught these mindful lessons through the lens of Star Wars?" she says. "Fortunately, here we are, four years later."
Eckstein's interest in mental health goes back to before her time with Star Wars, noting that her sister struggled with issues of anxiety while they were growing up. She recalls the climate around such topics being much different back then, which is why she tries to be outspoken today. "Talking about feelings of mental health, but even just lessons of mindfulness, there was a stigma around it," she says. "It was taboo. You didn't talk about it." Her sister got the help she needed, but Eckstein has had her own battles in the same arena, experiencing cyberbullying that impacted her greatly. "I've had to learn a lot about how to navigate my own mental health and navigate these lessons, and use mindfulness techniques of meditation and deep breathing to help me in my daily life." Taking a page from Yoda, she's taking those lessons and passing on what she has learned.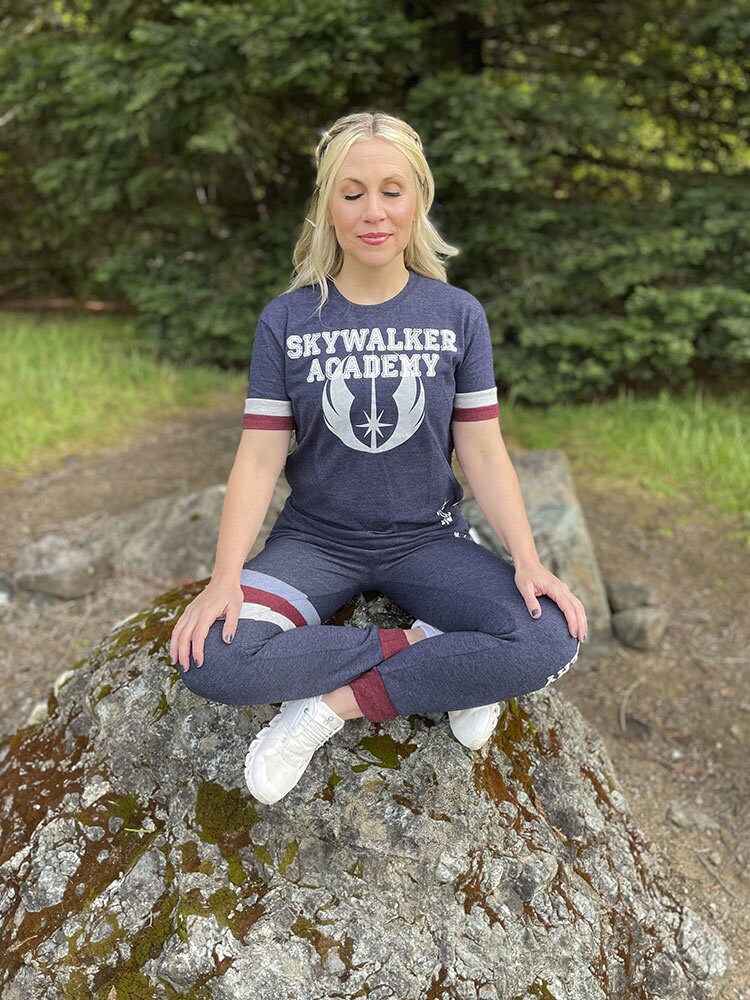 Eckstein collaborated with Lucasfilm to ensure authenticity. "I worked closely with Matt Martin from the Lucasfilm to make sure all of these videos were accurate from a Star Wars story perspective," she says. "At the same time, all of the lessons and exercises are clinically based and evidence-informed educational resources were provided by On Our Sleeves, the movement for children's mental health, powered by the behavioral health experts at Nationwide Children's Hospital." The installments are peaceful and calming, featuring Eckstein out in nature, speaking directly to the camera with minimal musical accompaniment, while clips from Star Wars reinforce her instructions. Some episodes even include special guests, like Chewbacca, BB-8, and R2-D2, expanding lessons beyond those of the Jedi. "A breathing exercise or a grounding exercise is so much more fun if you feel like you are training to be a Jedi or you are learning how to feel the Force," she says. The exercises, by design, can be done in a short amount of time, but make a real difference. Eckstein's hope is that any fan that tries Star Wars Mindful Matters will find something that speaks to them. "Star Wars is for everyone, and it's for all ages," she says. "It's very important to me that, regardless of age, everyone will want to watch these videos and do these exercises, and that everyone will relate to them."
Star Wars Mindful Matters feels particularly timely, arriving after an extremely stressful, often chaotic couple of years as a result of the COVID-19 pandemic. That's not lost on Eckstein. 
"The Force works in mysterious ways," she says. "We need to learn these lessons now more than ever, because we've all been through some dark times during the last two years. So, while it was a long journey to get these videos made, the timing's perfect. I hope fans find these mindful matters helpful."
See the first episode of Star Wars Mindful Matters below. All episodes are available now on StarWarsKids.com and YouTube.com/StarWarsKids.