Check out a C-3PO character poster and stills from the episode.
Ahsoka is here! Every week, StarWars.com's "Ahsoka Extras" will collect a bounty of additional content for each episode of the Disney+ Original series.
Spoiler warning: This article features imagery and details about the story of the Ahsoka episode "Part Seven: Dreams and Madness."
Thrawn prepares for his return while Ahsoka races to stop him — and save her friends. See below for a character poster inspired by the episode, now streaming on Disney+, and stills.
Character Posters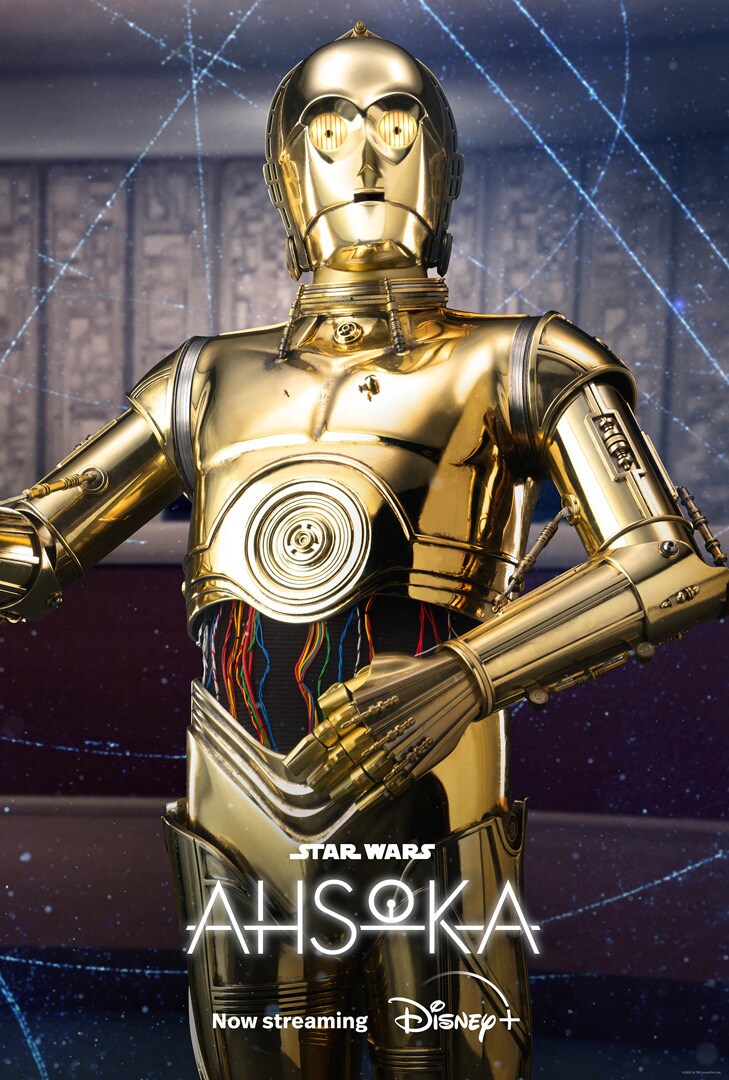 Stills