Learn what it takes to throw the world's biggest Star Wars party -- including a last-minute Twizzler Challenge featuring J.J. Abrams and Chewbacca.
With Star Wars Celebration Orlando just a few weeks away, StarWars.com got to thinking: How exactly do you put on the biggest Star Wars party this side of the Ewok Village? To find out, we e-mailed ReedPOP's Mary Frankin and Lucasfilm's Este Meza, two of Celebration's greatest architects, and found out five behind-the-scenes secrets.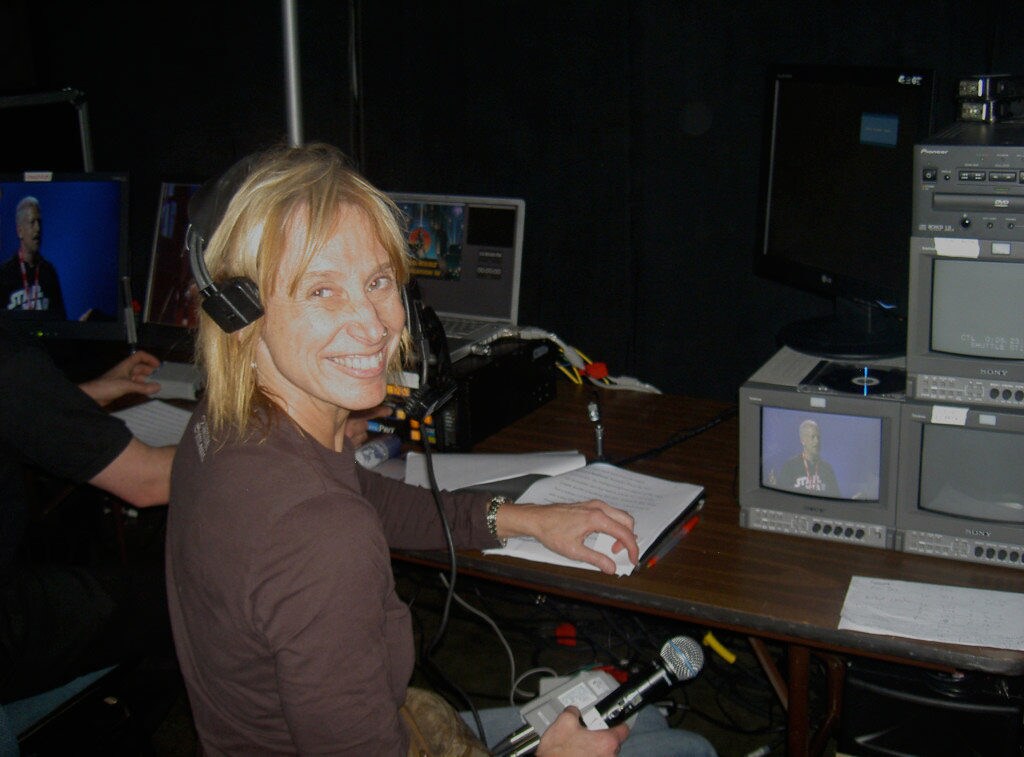 1. Work on Star Wars Celebration starts early. Really early. Let's say it's the Closing Ceremony at a Celebration. Maybe prep for the next Celebration starts a few weeks later. Right? Wrong. Very wrong. "Planning for the next Celebration ideally starts about two years before the Closing Ceremony," says Franklin. "Venues that are a good fit for a show as large and as fan-focused as Celebration are hard to find, and we start years ahead trying to book them. For other elements of the show -- about a week after the Closing Ceremony, we're back in full swing!" With all the moving parts involved in Celebration -- location, talent, vendors, and tons more, it is (not) surprisingly complex. "Celebrations take years to develop," adds Meza. "With the size and complexity of the show and our desire to produce the highest quality experience for our fans, it requires a great deal of development time to pull off."

2. Sometimes J.J. Abrams wants to eat a Twizzler with Chewbacca, and you have to be ready. 
No matter what time it is. "Days are long, hard, and very rewarding," Meza says. "After working an 18-hour day at Celebration Anaheim, I finally managed to make it back to my hotel room and collapsed into my bed. Just as I was about to fall asleep, the ding of one of my phones receiving a message called out to me. I thought, should I answer or sleep? I answered, of course, and learned that J.J. Abrams and Jimmy Kimmel wanted to do the Twizzler Challenge the next day with Chewbacca in the StarWars.com cantina. So after some exchanges of e-mails to sort out some logistics, I called up my character coordinator, woke her up, explained what was happening and had her get on the next flight out at 6 a.m., along with our costume and performer. By the time all the details had been worked out it was time to get in the shower, clean up as best as I could, and get back to the convention center."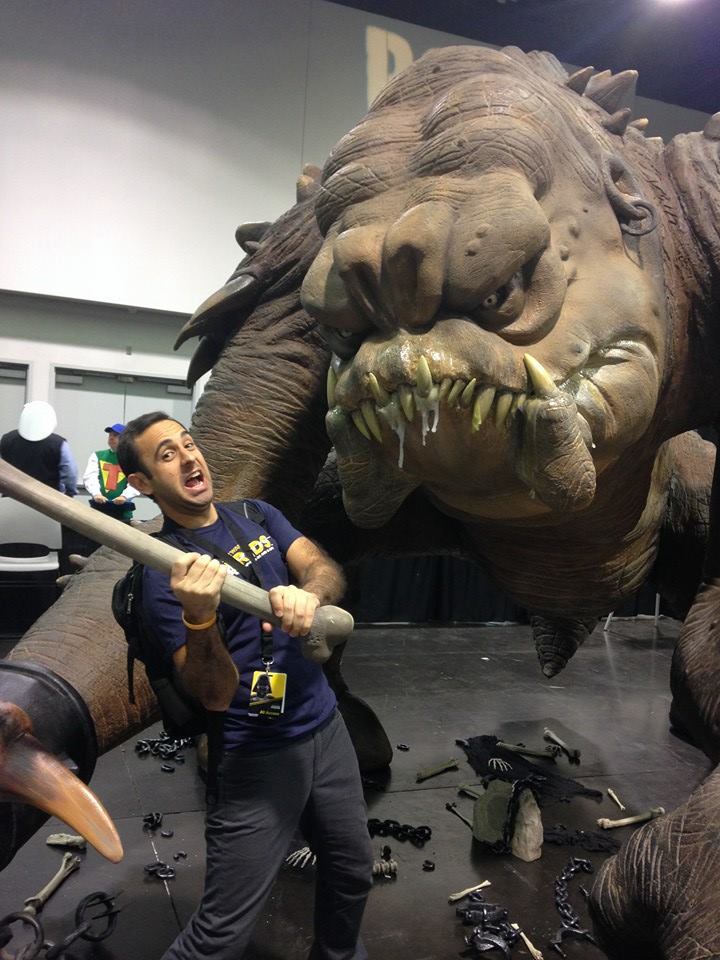 3. You can plan Celebration, but you can't plan the weather. On a few occasions, Mother Nature forgot that Lucasfilm and ReedPOP had a show to put on. "The first time George Lucas came to a Celebration in 2005 in Indianapolis, fans were waiting outside the convention center overnight to see him, as we didn't have separate, indoor queue halls like we do now," Franklin says. "It was mid-April, about the same time as this year's Celebration, and it started to snow! Really come down and stick." Franklin and co. had to figure out a way to get thousands of fans indoors, in order, and quickly. The Celebration crew moved everyone to hallways, skyways, and anywhere they could find indoors, while making sure the queue remained intact. "When we had that first George show seated -- he did three in a row -- and the rest of the fans wrist-banded, organized, and waiting warm and dry, I felt like we moved a snowy mountain overnight."

4. For those behind the scenes, it's a meaningful event.
 It's not a stretch or secret to say that most people working at Celebration love 
Star Wars
, but the show offers everyone involved the chance to see and meet fans from all over the world -- which has proven to be a very special thing. "I know this probably comes off as pandering to the fans but it really is all about them," Meza says. "I tend to be a bit shy and prefer to work behind the scenes, but I get the opportunity to interact with fans a great deal during Celebration, and most of them don't know who I am or what I do. It allows me to have fly-on-the-wall moments in the elevators, escalators, and walkways of Celebration that are incredibly rewarding."
For Franklin, there's another element that she considers the real joy of Celebration.
"Knowing that we are making memories that are milestones in people's lives," she says. "That is what makes creating Celebration so wonderfully fulfilling. I am a very big Star Wars fan and have been since the beginning, so it's even more gratifying to get to work on these shows. I'm very thankful to be a part of it!"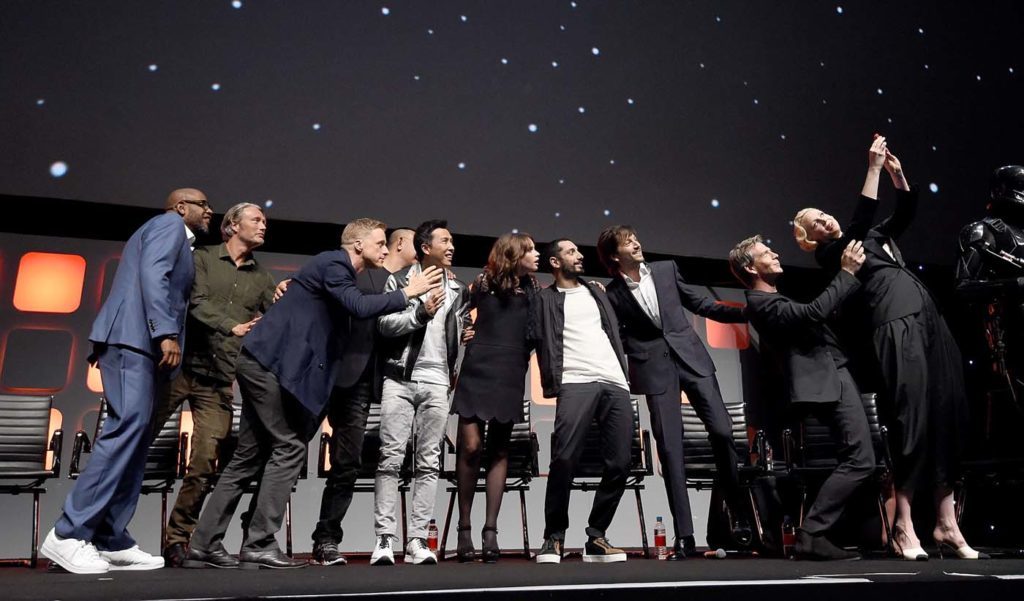 5. The stars of Star Wars love Celebration as much as you do. "They wouldn't come if they didn't love the experience, and they truly do," Meza says. "Celebration is a one-of-a-kind experience and a remarkable place to be. Nowhere else do you get so many dedicated and passionate fans for a single franchise like you do at Celebration. That energy resonates everywhere and the stars feel it."
"I have heard countless times over the years that the stars are touched by the kindness and generosity of Star Wars fans," Franklin concurs. "They feel like they have been accepted as part of a global family. They love the vibe and fan spirit at Celebration."
In fact, some of the stars have their own brand of fun at Celebration.
"One year, post-Celebration, I found myself having a glass of wine with Anthony Daniels and Ian McDiarmid," Franklin recalls. "Anthony revealed, slowly through our conversation, that he had slipped through Ian's autograph queue on the first day of the show and told the fans, 'You know, when you get to see Ian you need to talk very loudly and clearly. He's very hard of hearing.'
It dawned on Ian what had happened. 'That is why everyone was shouting at me on the first day!'"
The lesson: double check whatever Anthony Daniels tells you at Celebration.
Have a favorite Celebration memory? Let us know in the comments below!
Star Wars Celebration Orlando will take place April 13-16 at the Orange County Convention Center. Visit StarWarsCelebration.com for tickets and more info!
Dan Brooks is Lucasfilm's senior content writer and editor of the StarWars.com blog. He loves Star Wars, ELO, and the New York Rangers, Jets, and Yankees. Follow him on Twitter @dan_brooks where he rants about all these things.