A recently discovered memo from 20th Century Fox reveals how one executive was completely swept up by Star Wars six months before its release.
As US fans ease into the Thanksgiving holiday this weekend and the world braces for next month's release of Star Wars: The Force Awakens, we wanted to share a recently discovered document written exactly 39 years ago today by 20th Century Fox VP of Domestic Distribution, Peter S. Myers.
Drafted nearly six months before the May 25, 1977, release of Star Wars, Myers hoped to send his Fox colleagues into the 1976 Thanksgiving weekend with words of optimism about the developing production, words which seem to contain a palpable excitement and determination. In spite of continuing skepticism on the part of the board of directors and some of the executive team, this memo seems to mark the moment that the key distribution exec of the company was willing to plant a stake in the ground and commit to making Star Wars Fox's summer tent pole event.
Myers, who passed away in 2006, has left us a rare and wonderful gift in this memo, setting the stage for the seismic and enduring phenomenon to come the following year. We hope you enjoy this hopeful message from the past as much as we do, and that the world will again become electrified when The Force Awakens throws on the switch to the Star Wars saga December 18.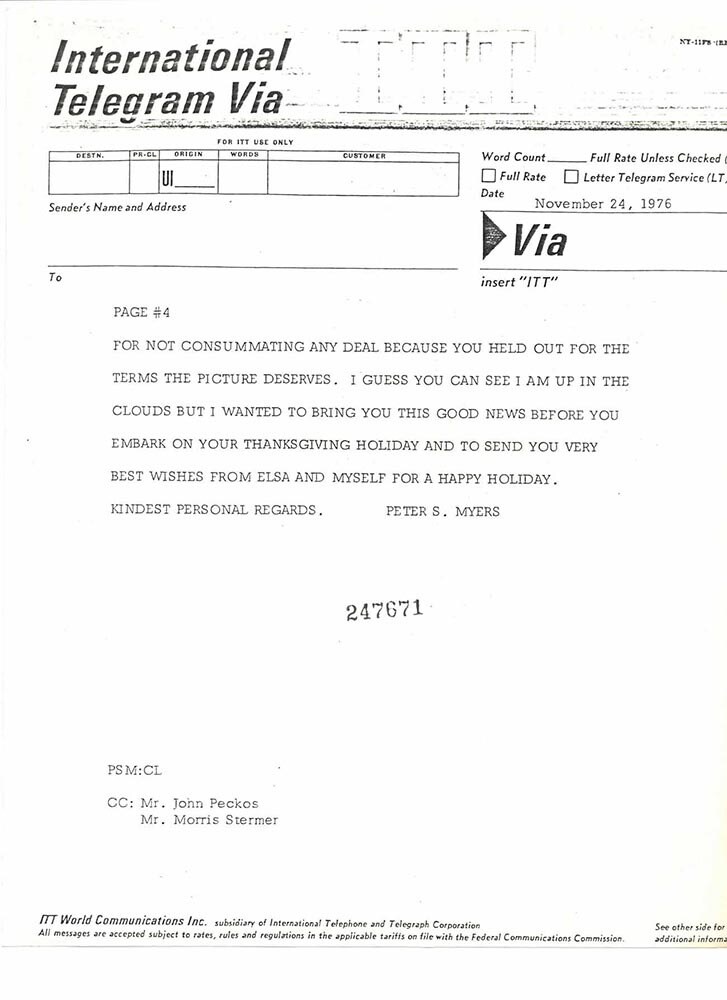 Pete Vilmur is currently a writer for Lucasfilm Publicity and worked previously for Lucas Digital Media, where he created content for Lucasfilm's websites, blogs, and social networks. Pete co-authored two books with Steve Sansweet — The Star Wars Poster Book and The Star Wars Vault — and a third with Ryder Windham, The Complete Vader.