Boss Nass

The stout and stern leader of the Gungans, Boss Nass was a proud keeper of his people's ways. His booming voice issued decrees on behalf of all the Gungans of Otoh Gunga. He kept a tight rein on Gungan affairs, continuing a longstanding custom of isolationism. Though Nass' temper is short, displays of courage and humility can pierce through his preconceptions. When Queen Amidala prostrated herself before the Gungan leader to request his aid in fighting off the Trade Federation invasion, he was impressed. Nass committed the Gungan Grand Army to wage war against invading battle droids.
Boss Nass Biography Gallery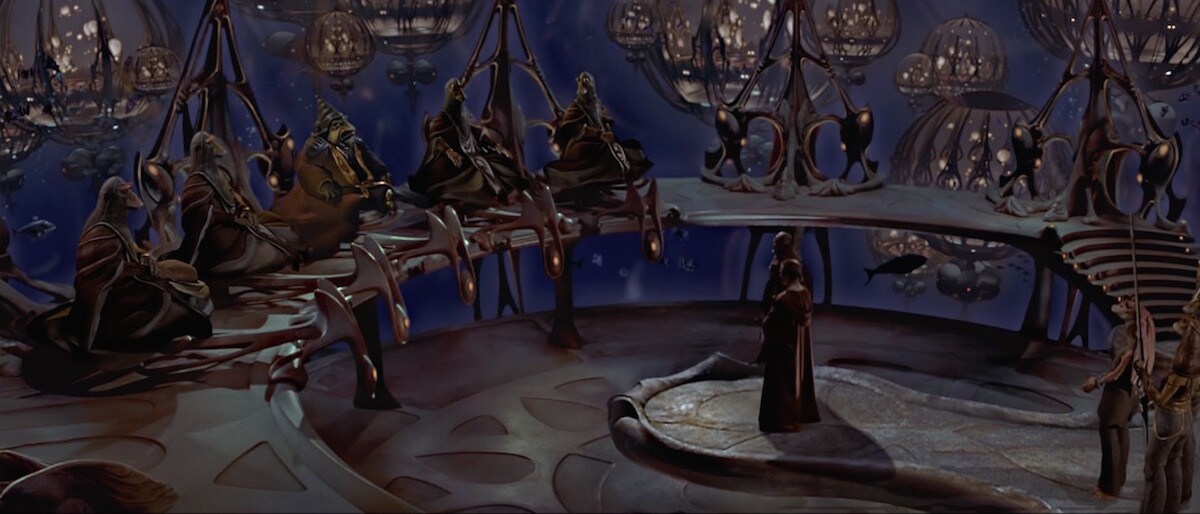 After the Trade Federation's droid army attacked Naboo, Jar Jar Binks led Qui-Gon Jinn and Obi-Wan Kenobi to Otoh Gunga, where the Jedi appealed to Gungan leader Boss Nass for help. But Nass refused to listen to their pleas – he disliked the Naboo and believed the droid army would never find the Gungans' hidden city.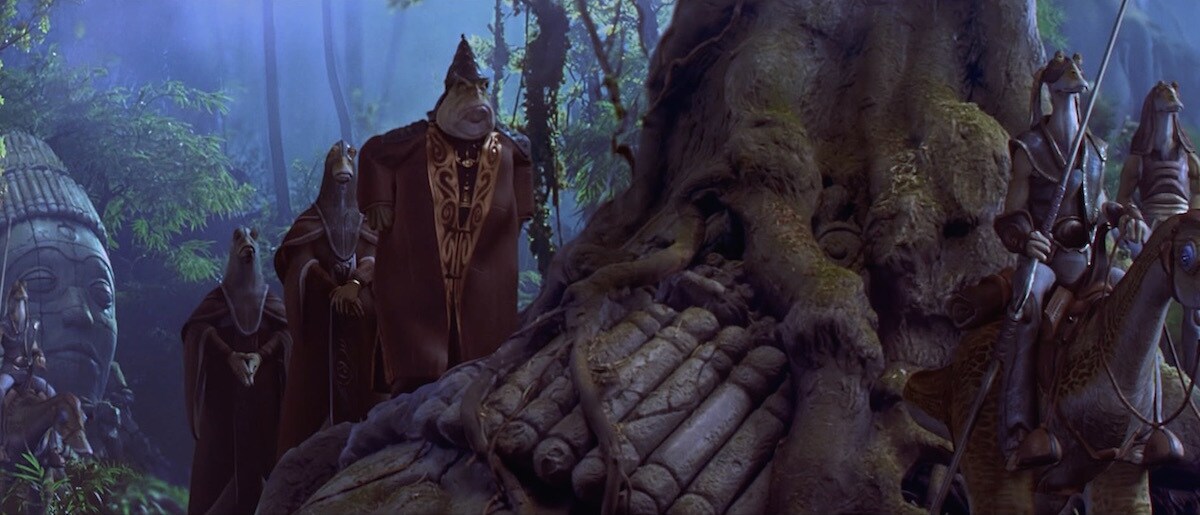 Nass was wrong – the droids drove the Gungans into the swamps. Nass and his people took refuge in the Gungan Sacred Place, where Padmé Amidala found them and begged for help. Pleased with the queen's humility, Nass agreed to help fight the droids, beginning a new period of cooperation between Naboo's two peoples.