Find out all the major details revealed by director Rian Johnson and the stars of Star Wars: The Last Jedi.
Kathleen Kennedy, Rian Johnson, and some surprise guests -- John Boyega, Daisy Ridley, Kelly Marie Tran, Mark Hamill, and even BB-8 -- pulled back the curtain on Star Wars: The Last Jedi today at Celebration Orlando. In a discussion led by Josh Gad, fans were treated to Johnson's own behind-the-scenes photos and some tidbits on where our heroes and the galaxy are at in The Last Jedi. Oh yeah -- the panel also saw the debut of a teaser trailer and beautiful poster. (Which was given away to everyone in attendance!) Here's what we learned, along with some of the behind-the-scenes pics shown during the panel.
1. Work continues on The Last Jedi. But everyone involved is very excited at what's been done and what's to come. "We're in postproduction," Johnson said. "We're still editing but we're very far along."
Kathleen Kennedy was particularly effusive in her praise of Johnson and The Last Jedi. "He is on his way to standing alongside many of the great filmmakers I've had the opportunity to work with," she said. "He has an amazing uniqueness to what he does."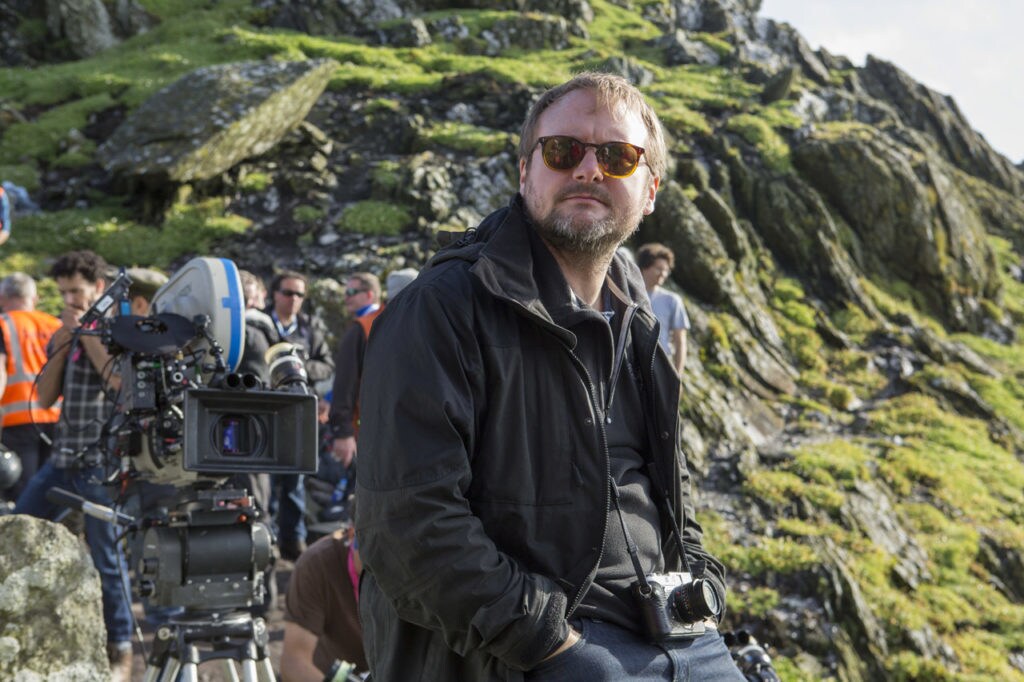 2. Johnson moonlighted as an unofficial behind-the-scenes photographer. The director had his Leica film camera draped around his neck at the panel; fitting, because it was also a constant during the The Last Jedi shoot. "I had my camera on my arm the entire time," he said. "Anything cool I saw, I just snapped away."
Johnson also showed a picture of himself signing the Millennium Falcon. "It's a perk of the job," he said, adding that you can see it "if you look very closely on any of the flybys." (Not so sure about that...)
3. The legacy of Leia and Carrie Fisher continues. Both Johnson and Kennedy discussed the role of Leia in The Last Jedi, as well as the impact of Carrie Fisher. "Carrie is remarkable in the movie," Kennedy said. "The performance she ends up giving, I think you guys are going to find that an amazing tribute to her talent."
Johnson told of how he spent a lot of time with Fisher, learning much from her. "I love her so much, man," Johnson said. "I just adore her. And I connected first and foremost with her as a writer. She had a brilliant mind, and I'd sit on her bed for hours, going through the screenplay, and we'd have these stream-of-consciousness ad-lib sessions. At the end, there would be a four-word line of dialogue that came from that."
We also got our first look at Leia in the film -- a behind-the-scenes shot with Johnson -- featuring the general with swept-back hair and a flowing gray robe. It brought great cheers from the crowd.
4. Rey's story advances. While Daisy Ridley was understandably tight-lipped about specific details regarding Rey -- despite Josh Gad's very direct "Are you and Luke related by blood? Are you a Skywalker? Who doesn't know their own last name? Are you like the Madonna of Jakku?" -- she did offer some details. "We go deeper into Rey's story," she said. "And Rey has a certain expectation of what she might get from Luke, and what that might entail. And as a lot of people know, it's difficult when you meet your heroes because it might not be what you expect."
While Ridley credited the filmmakers with really creating Rey, Johnson was quick to redirect the praise. "The tenacity and the bravery and the humor and the depth, and so many things that make little kids want to be Rey -- just like for Leia, they came from Carrie -- that is Daisy."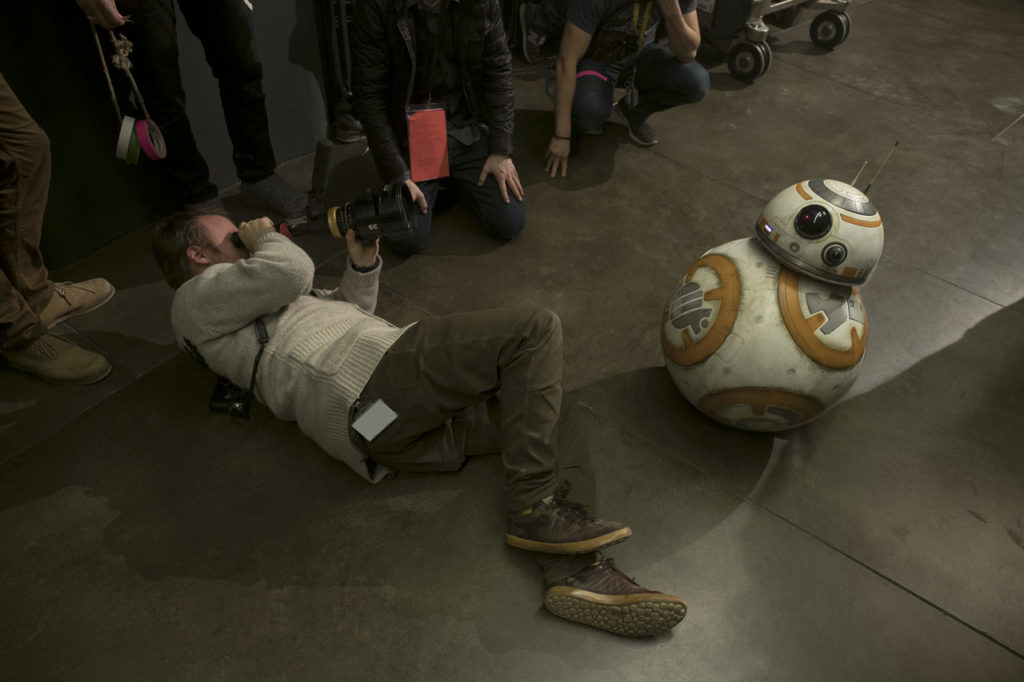 5. BB-8 strikes back. Gad remarked that BB-8 was maybe his favorite character in The Force Awakens, particularly for how funny he was. Would there be more comedic moments with the ball-shaped astromech in The Last Jedi? Johnson confirmed, and he's excited for everyone to see what BB-8 will be up to. "He's the Buster Keaton of this movie."

6. Finn strikes back, too! John Boyega also discussed the state of Finn -- which wasn't so great at the end of The Force Awakens. "He's in recovery and he will be back in The Last Jedi. He's not playing this time." Boyega confirmed that the friendship between Finn and Poe will continue ("Poe is my boy!") and that Finn will face questions in the film. "In The Last Jedi, it's a test for all the characters."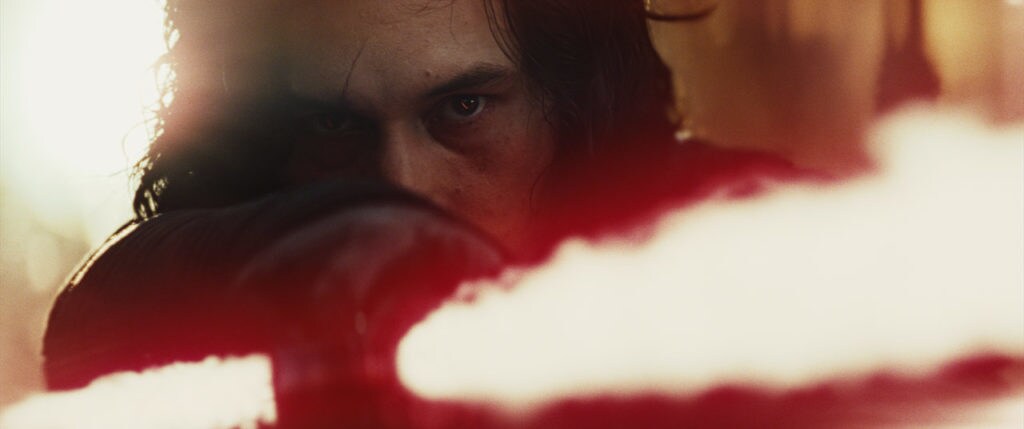 7. Things aren't great in the galaxy. While Starkiller Base was destroyed in The Force Awakens, the First Order still wiped out many planets and the heart of the Republic. The playing field has been leveled, and the First Order is on the attack. "Things are going to get dire," Johnson said.
8. Rose! The Last Jedi will introduce some new characters including a Resistance maintenance worker named Rose, played by Kelly Marie Tran. But everything about the film was so secretive, Tran didn't tell her own family she got the part until four months later. To maintain her cover that she was on an indie shoot in Canada, she even procured maple syrup as gifts. "I was like, I'm committing to this."
Johnson explained why he's so excited about the character. "The notion that any of us can step up and turn into hero, that's really where the character of Rose comes from," he said. "Kelly just embodies that for me."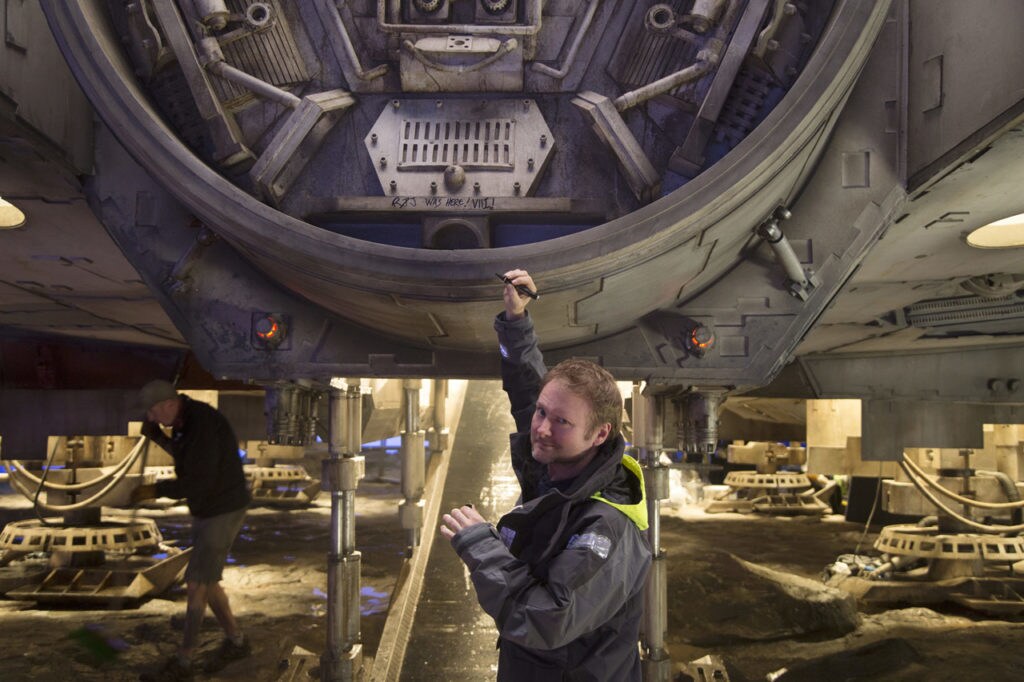 9. Mark Hamill loves Sgt. Bilko...and Rian Johnson. The legendary actor took the stage last, and discussed his first meeting with Johnson about the script. Johnson came to Hamill's house, where they talked about the movie. Hamill also hosted a special screening for the director -- his favorite episode of Sgt. Bilko. But in discussing the film, Hamill was honest with Johnson. He felt that the original characters had a beginning, a middle, and an end, and he didn't want to ruin that. "'I'm terrified,'" Hamill told him, "And he said, 'So am I.' That's a director I can love."
And it sounds like working with Johnson was rewarding. "In this experience, he's rocketed to the top of my all-time favorite directors [list]. I couldn't do it without him," Hamill said. "I totally turned over my performance to Rian. I knew if he was satisfied, then we got it right."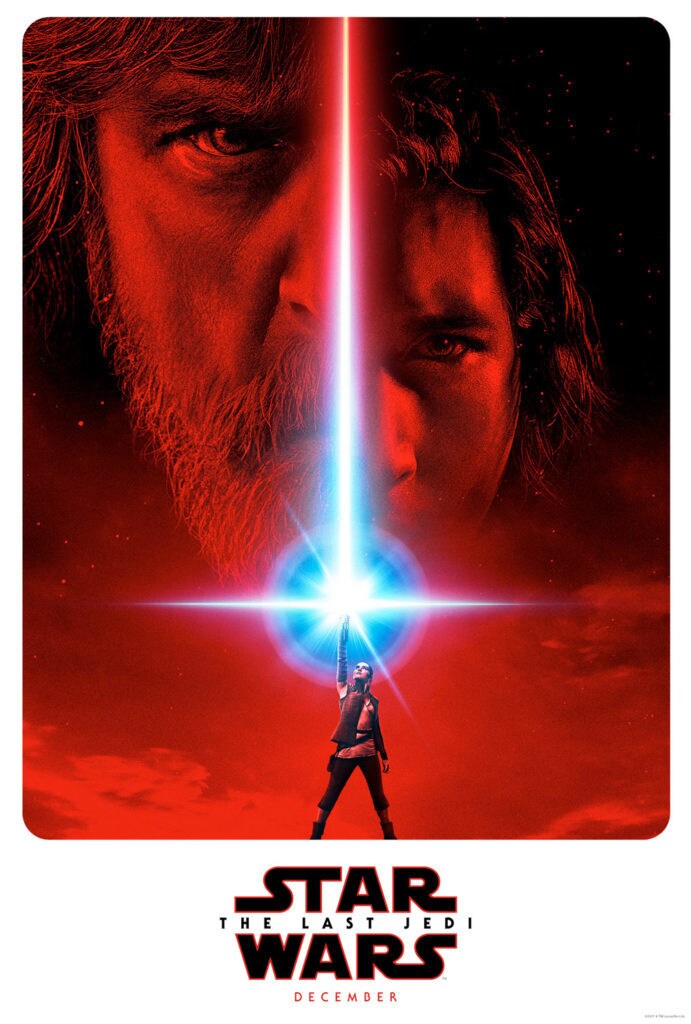 10. That teaser and poster. Pretty much the perfect ending. Who's excited?