The world's biggest Star Wars event is back. Find out when you can get tickets and get a first look at exclusive merch.
It's finally time to celebrate the galaxy far, far away once again.
StarWars.com is thrilled to announce that Star Wars Celebration Anaheim 2022 tickets will go back on sale to the general public on March 15, 2022, at 9 a.m. PT. Tickets will be limited and may sell out quickly, so mark your calendars and get ready to punch it!
Plus, we're excited to offer a first look at exclusive Star Wars Celebration Anaheim 2022 merchandise, including new tees honoring the 20th anniversary of Star Wars: Attack of the Clones and more. These items will be made available for pre-order to both new ticket-purchasers and existing ticket-holders; existing ticket-holders can expect an email with details very soon. Check out some of the range below!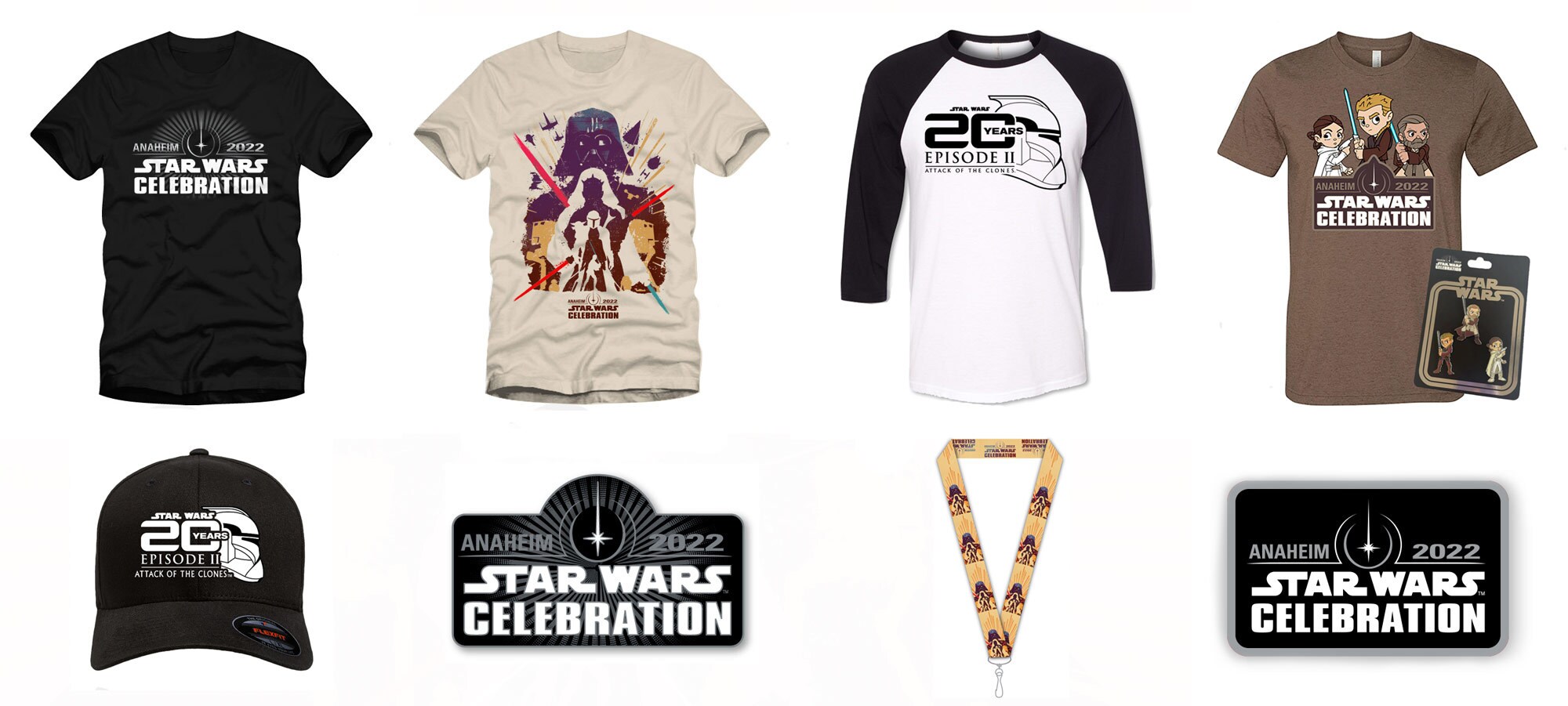 As we prepare for the first Star Wars Celebration since 2019, the Star Wars Celebration Team has written the following note to fans:
"Hello there!
It's been almost three years since we last saw everyone at Star Wars Celebration -- we've missed you! We obviously have a lot of catching up to do with everyone, and want to thank you for your patience and support through what has certainly been a challenging time for all.
A lot has happened since 2019 -- in addition to current and upcoming Star Wars streaming series, there's been a brand-new era of Star Wars storytelling introduced in books and comics, immersive Star Wars experiences unveiled at Disney Parks, and exciting games that continue to explore and expand the Star Wars galaxy like never before. 
And there's so much more to come -- which is why we can't wait to see everyone in Anaheim where we'll showcase all the exciting things happening in our galaxy far, far away in a safe and comfortable setting for friends to reconnect at a once-in-a-lifetime experience that can only be found at Star Wars Celebration. See you in May!" 
Star Wars Celebration health and safety guidelines have been updated. Check out StarWarsCelebration.com for more information and to read the full policy.
Star Wars Celebration Anaheim 2022 will be held May 26-29, 2022, at the Anaheim Convention Center in Anaheim, California.