Prepare for photo ops, activities for younglings, and memories that will last a lifetime.
We've all had a rough go of it over the last few years, and you may feel like you've spent a few hundred years in the belly of a Sarlacc. But unlike Boba Fett, there's no bacta tank at home to heal and recharge. Thankfully, we do have a Star Wars Celebration on the horizon…which is almost as good.
As hard as it is to believe, the last Celebration was held in a pre-pandemic 2019, and so much has happened since then -- in both the real world and the Star Wars universe. So it's only natural to want to escape the former and celebrate the latter. Here are 5 reasons why Star Wars Celebration is a wonderful experience for the whole family.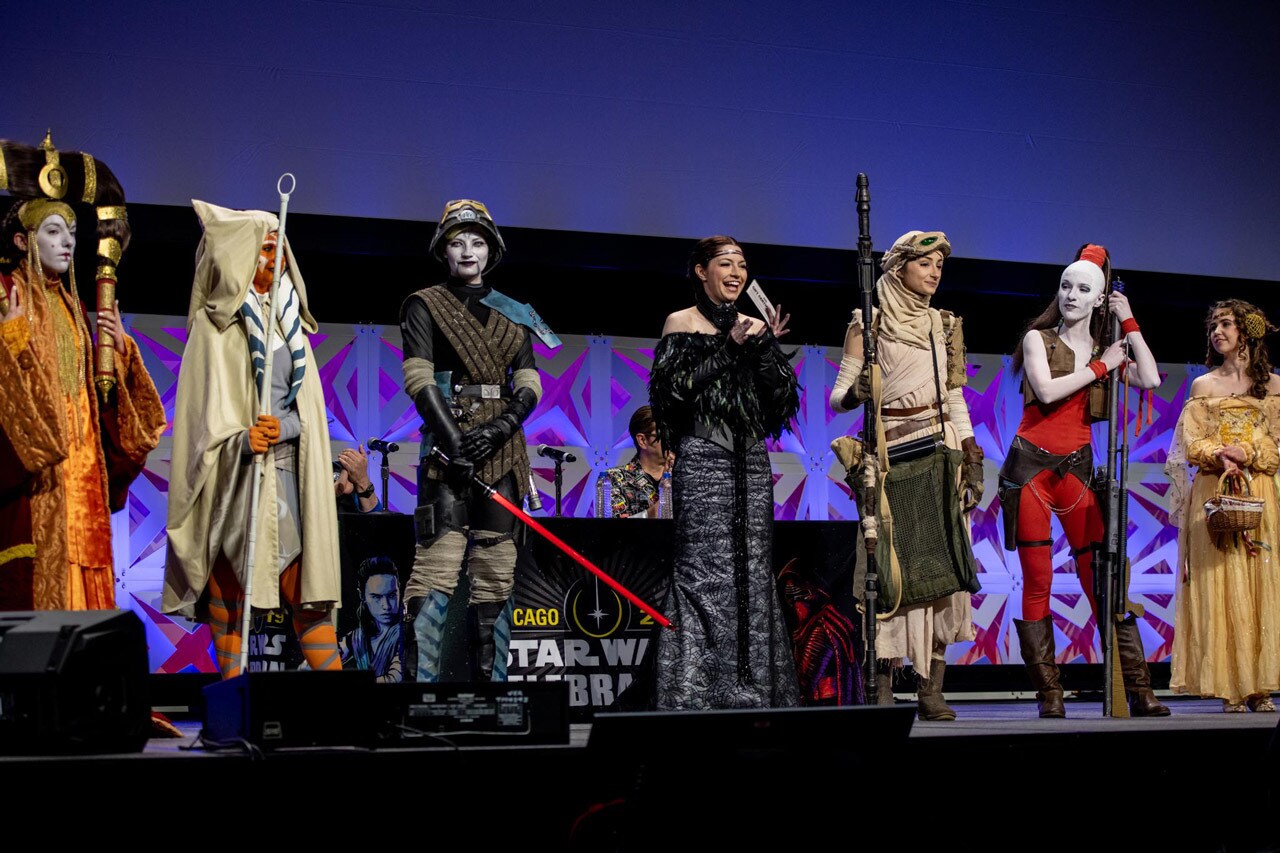 1. Cosplay is a competitive sport here, and there are homages to every kind of Star Wars content.
Cosplay started as a niche hobby among diehard enthusiasts but is now par for the course at almost every convention. Indeed, cosplaying has become a primary reason many people attend cons in the first place… and Celebration has essentially become the epicenter of Star Wars cosplayers of all ages. So if your children are showing an interest in cosplaying, or if you're thinking about doing a group cosplay as a family, you'll feel right at home. What to expect? You'll see younglings of all ages in everything from store-bought Halloween costumes to elaborate handmade uniforms. Let the little ones dress up however they like and have fun! And even if you're not planning to cosplay, Celebration is a fantastic place to simply marvel at the variety of characters and craftsmanship on display. Check the schedules and social media for "theme photo ops" if there are specific characters you really want to meet.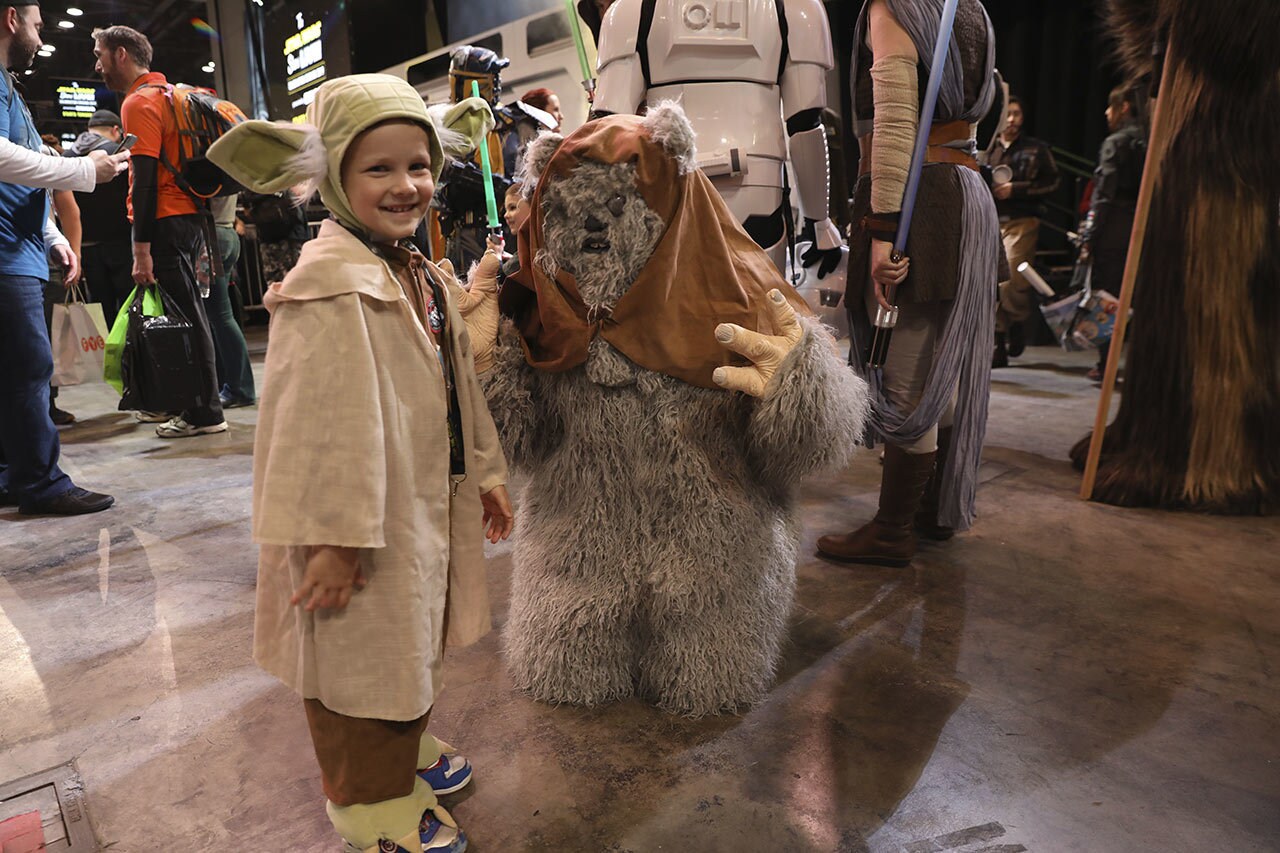 2. You can snag a photo with a childhood hero or favorite character.
Speaking of photo ops, whether it's with members of the 501st Legion, fan cosplayers, or celebrities from the Star Wars universe, there's something thrilling about taking a picture with a Star Wars icon in person. The 501st members are notorious for the screen-accurate quality of their costumes and armor, but sometimes the most memorable encounter is just walking by a fellow fan who went all out with their design. This year, there's bound to be plenty of new entries and creative costume designs like Fennec Shand, Din Djarin and the rest of The Mandalorian crew; the eclectic mix of new characters from Star Wars: Visions; and Avar Kriss, Marchion Ro and the rest of The High Republic. Consider making a list in advance and turning it into a bounty, er, scavenger hunt!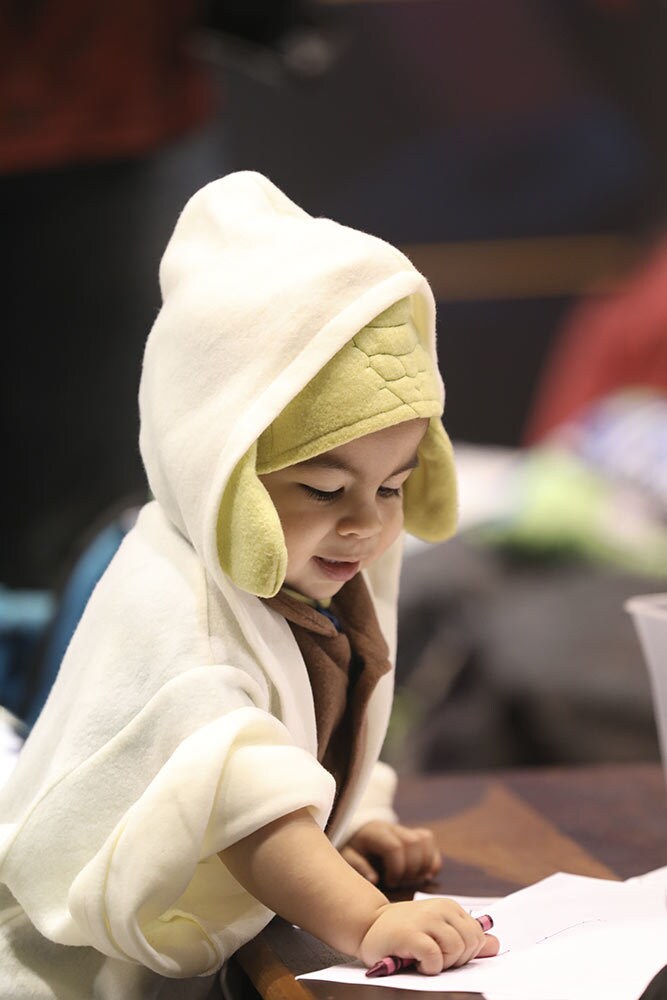 3. There's a Star Wars Kids Area!
The Star Wars Kids Area at Celebration is your headquarters for all kinds of family-focused activities. Official programming runs throughout the event, including a bevy of organized classes (think of them like kid-friendly panels) and crafting sessions. Offerings include everything from Star Wars origami -- with tutorials given by a professional origami artist in attendance -- to a children's costume parade and lightsaber training. But this isn't "Star Wars school." The family area is also a great place to kick back and relax with some creative downtime in between what can be a hectic few days, and you can expect droid visitors and other fun surprises. Just remember, all activities have a limited number of participants.