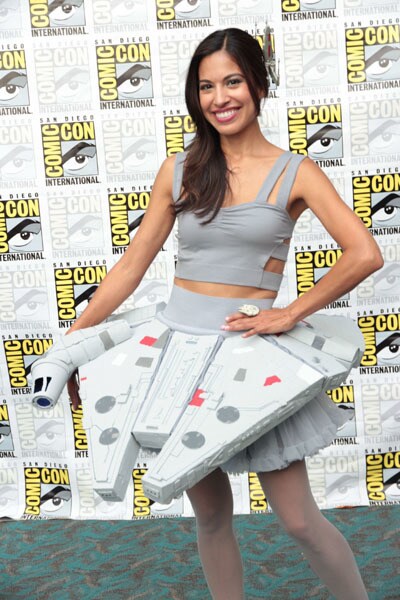 The Millennium Falcon holds a special place in my heart. It's an underdog of a ship with a lot of wear and tear, but for me that always made it more fun to root for. And even though Luke Skywalker called it a "piece of junk," she is surprisingly powerful and fast! Plus, saving Lando Calrissian's life a few times is pretty awesome.  So at this year's San Diego Comic-Con – as a tribute to my favorite ship in the Star Wars universe – I cosplayed as the Millennium Falcon!
The first step in designing my Millennium Falcon skirt was to create a large outline of the starship. Only one problem… I can't draw! Instead, I found an image of the Falcon online and uploaded it to a poster-making site.  Once I adjusted it to the size I wanted, I printed out the poster on multiple 8X10 sheets of paper.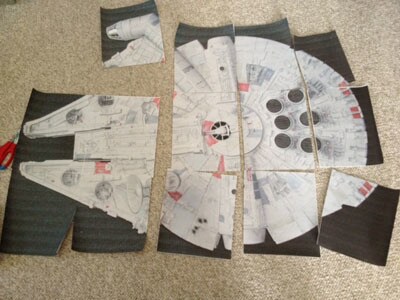 When I laid out all the pieces on the floor and taped them together, I magically had a template! I cut out the overall shape, and then divided the Falcon into 6 sections (I did this so that the ship would drape a little bit like a skirt).
I used L200 foam as the base material. I traced each section of the ship onto the foam and carved out the shapes using an electric turkey carving knife.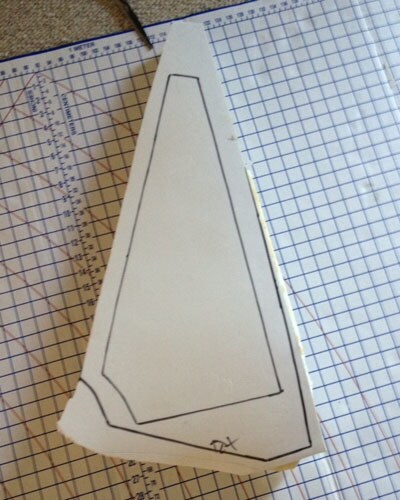 I connected all the pieces together with elastic and screws.  Adding the elastic made the Millennium Falcon hang slightly from my waist, thus giving it a skirt-like appearance!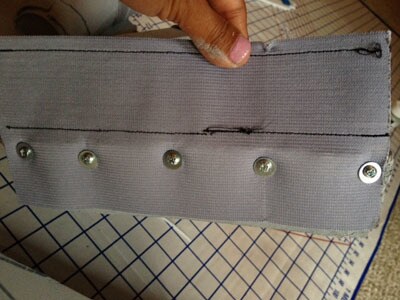 When it came time to decorating, I used a combination of acrylic paint, craft foam, toothpicks, Styrofoam cups, and A LOT of hot glue. For practical purposes, like navigating the convention floor, I decided not to add a sensor dish and quad laser cannons (because these pieces could have been easily broken).  And after many hours of crafting (76 to be exact), my Millennium Falcon skirt was complete!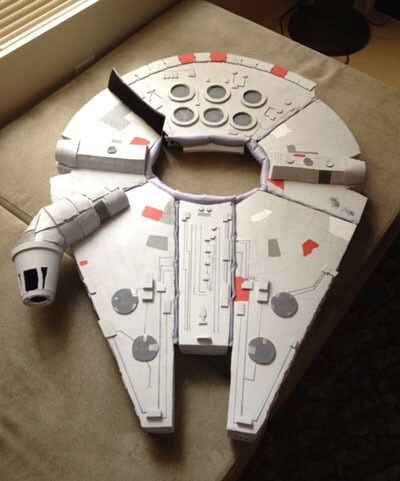 Of course, I couldn't resist adding a few final details so I made a MicroMachines Millennium Falcon ring and an X-Wing clip for my hair.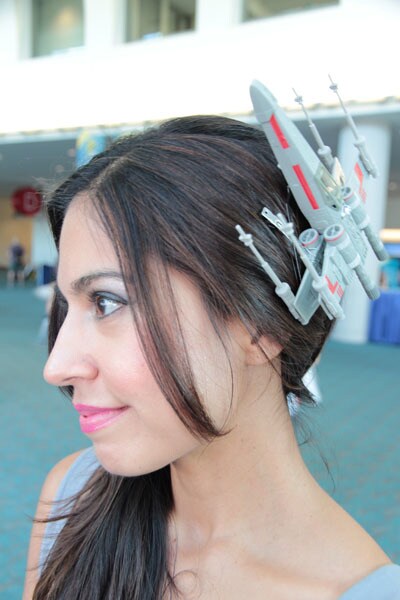 My costume design was inspired by one of my favorite artists, Robin E. Kaplan. In fact, her artwork inspired my Death Star costume last year. Her print of the Death Star & Millennium Falcon girls is so adorable, I just had to bring both of the characters to life!
I must admit, this costume was trickier to make than I originally expected.  There were times that I felt like I was in a challenge on "Project Runway"!  Thankfully in the end, it all came together. The best part of this project was finally being able to share it with my fellow Star Wars fans at San Diego Comic-Con!  And although I didn't travel the convention floor in less than 12 parsecs, I had a blast every step of the way.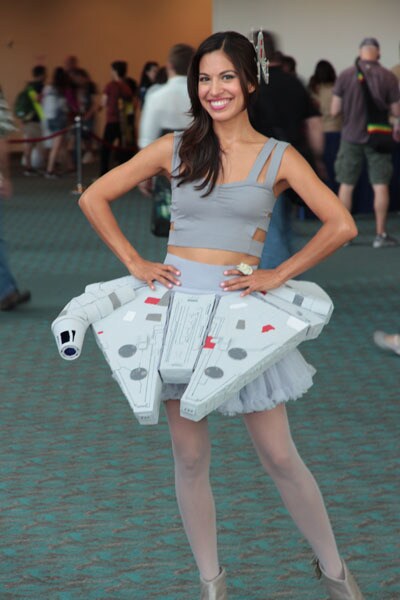 Jennifer Landa is a Los Angeles-based actress, writer, and video blogger. One of her proudest moments was helping to design the Death Star...into a skirt. To learn more about Jennifer, visit jenilanda.com.