The Star Wars Show explores some of the carefully curated pieces from recent Star Wars film history.
Lucky visitors to the halls of Lucasfilm can now get a closer look at the touch-ably soft downy feathers of a screen-used porg puppet and other props from the most recent Star Wars films.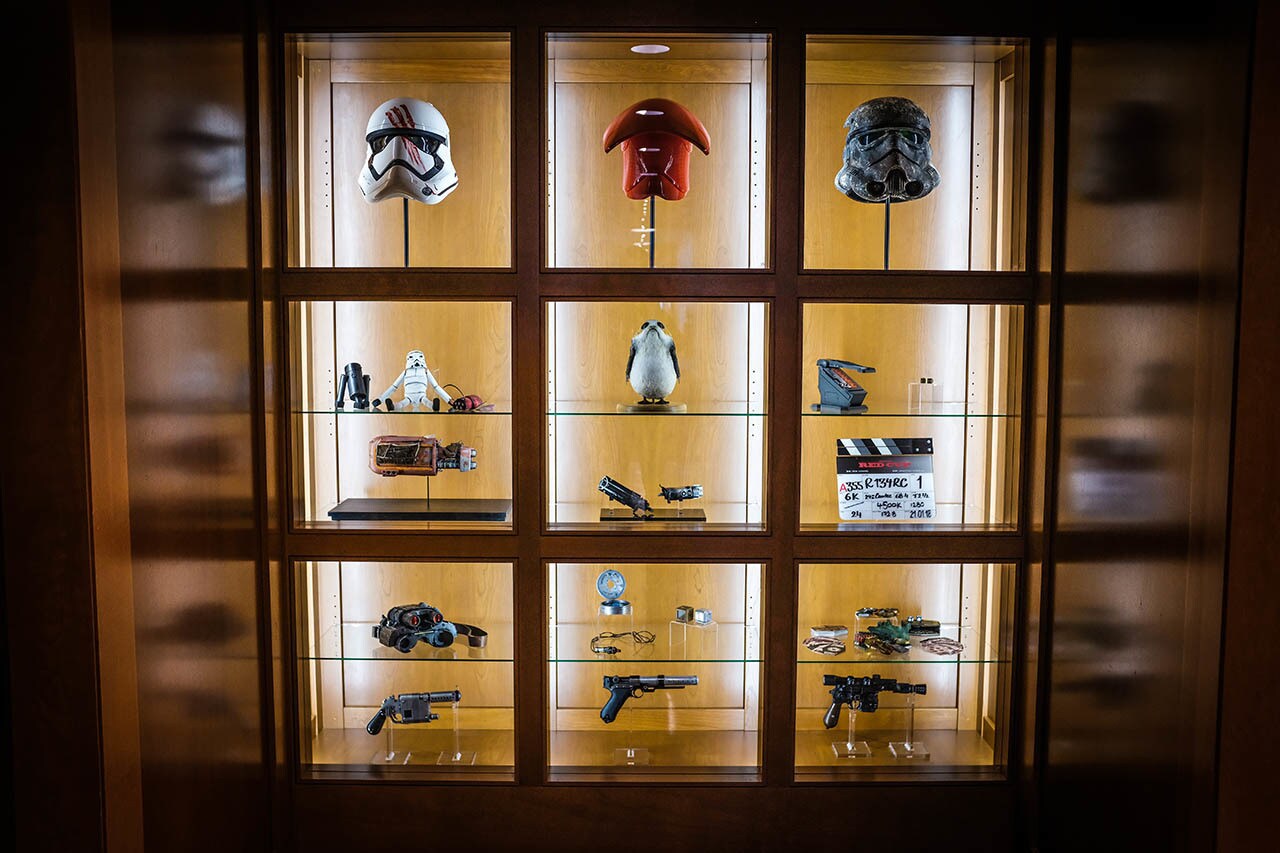 But for those who can't make it to San Francisco, this week the excitable hosts of The Star Wars Show make a mad dash down the hall from our converted copy room recording studio to give you a glimpse at the glorious pieces.

"We made these selections from our new films to showcase the breadth and incredible craftsmanship of our Costume, Props, and Creature FX departments," says Collections & Exhibitions Archivist Madlyn Burkert.
Among the amazing props and pieces: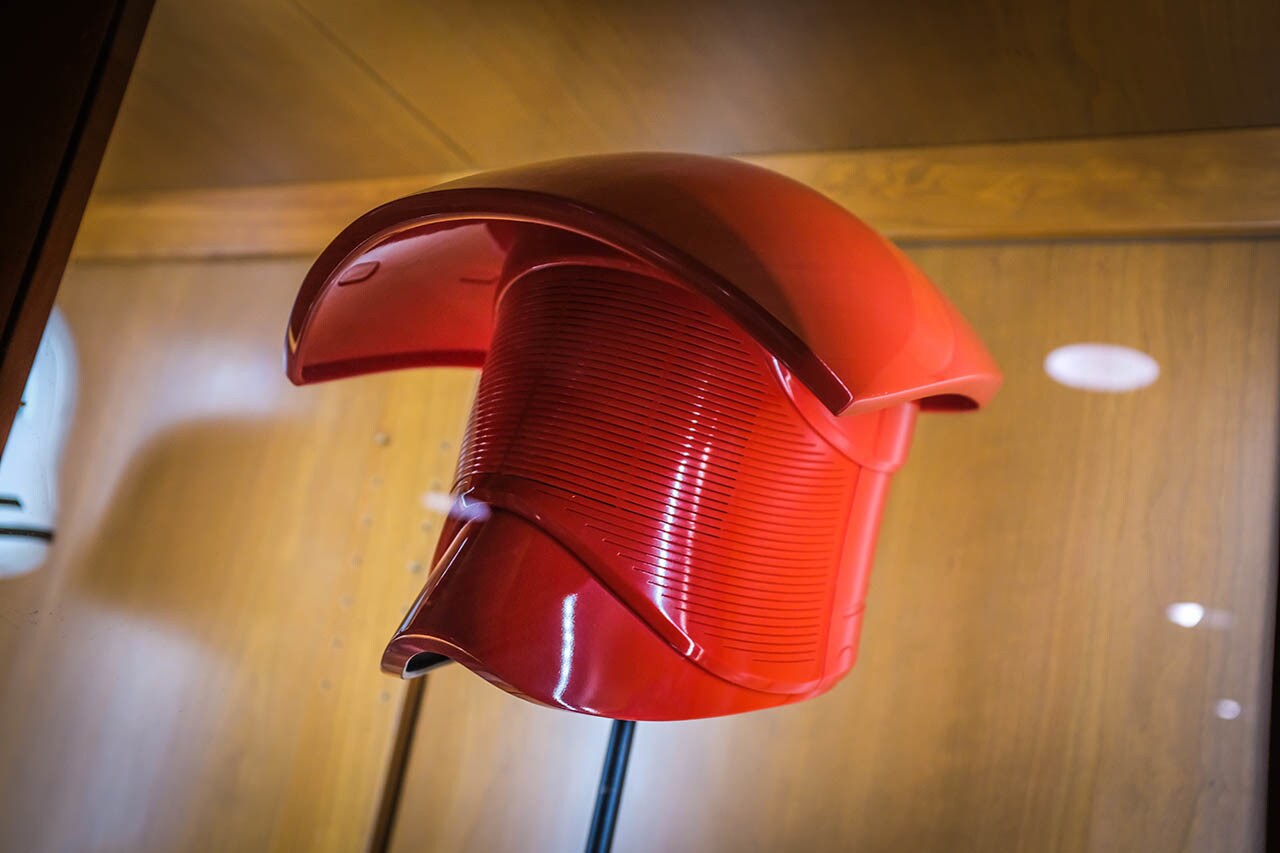 • Finn's bloodied First Order bucket and a Praetorian Guard helmet, from The Force Awakens and The Last Jedi.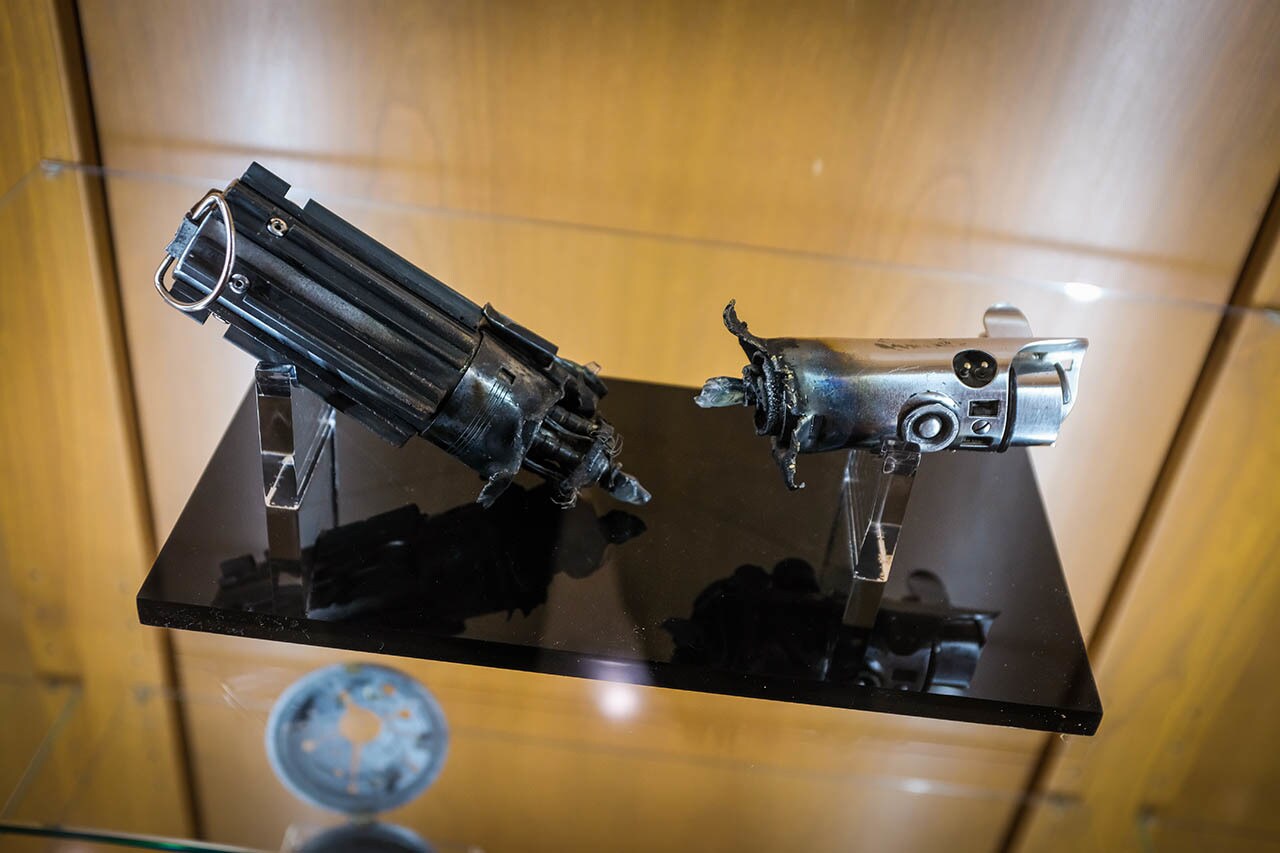 • The blaster Han Solo gives to Rey in The Force Awakens and the broken lightsaber from The Last Jedi.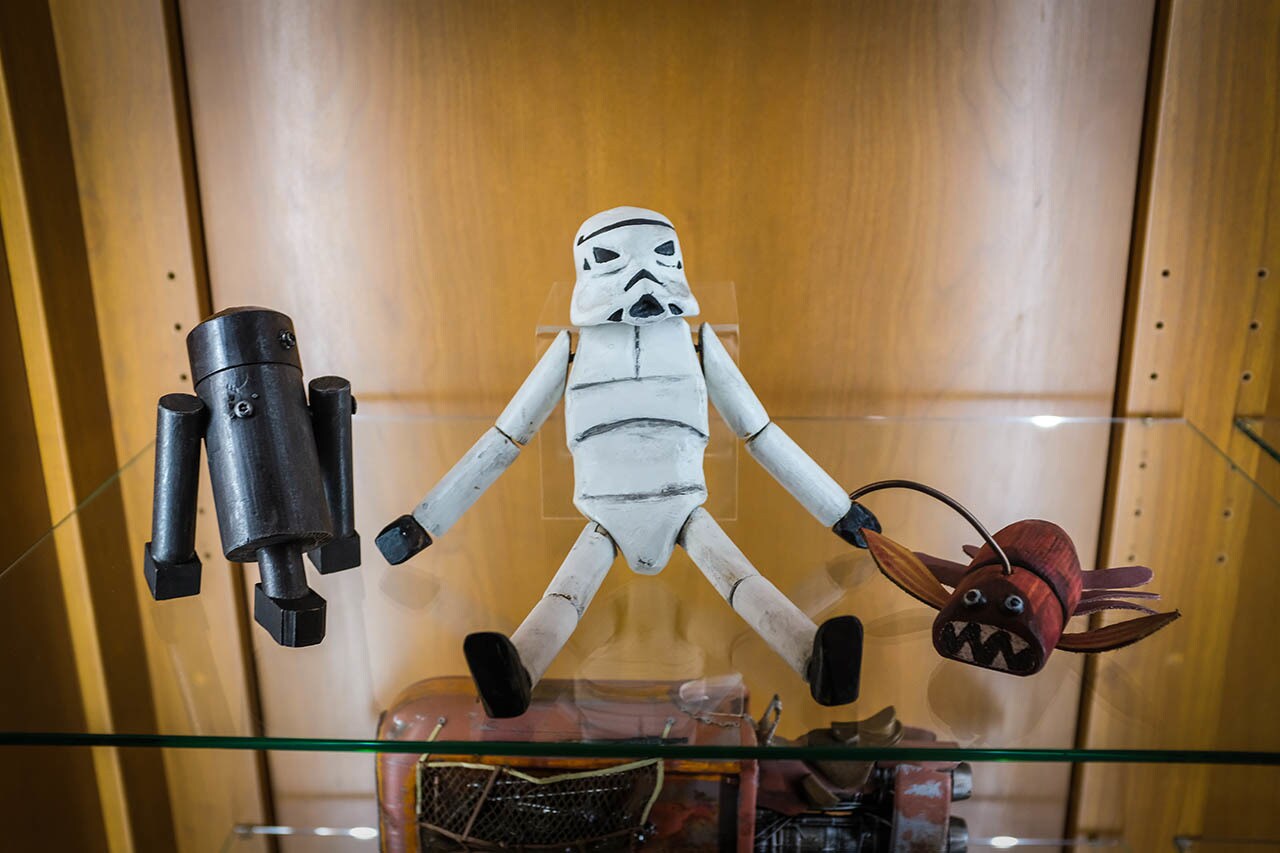 • Jyn Erso's collection of wooden toys, including Stormie, as seen in Rogue One: A Star Wars Story.
• The card reader from Han's enlistment in Solo: A Star Wars Story.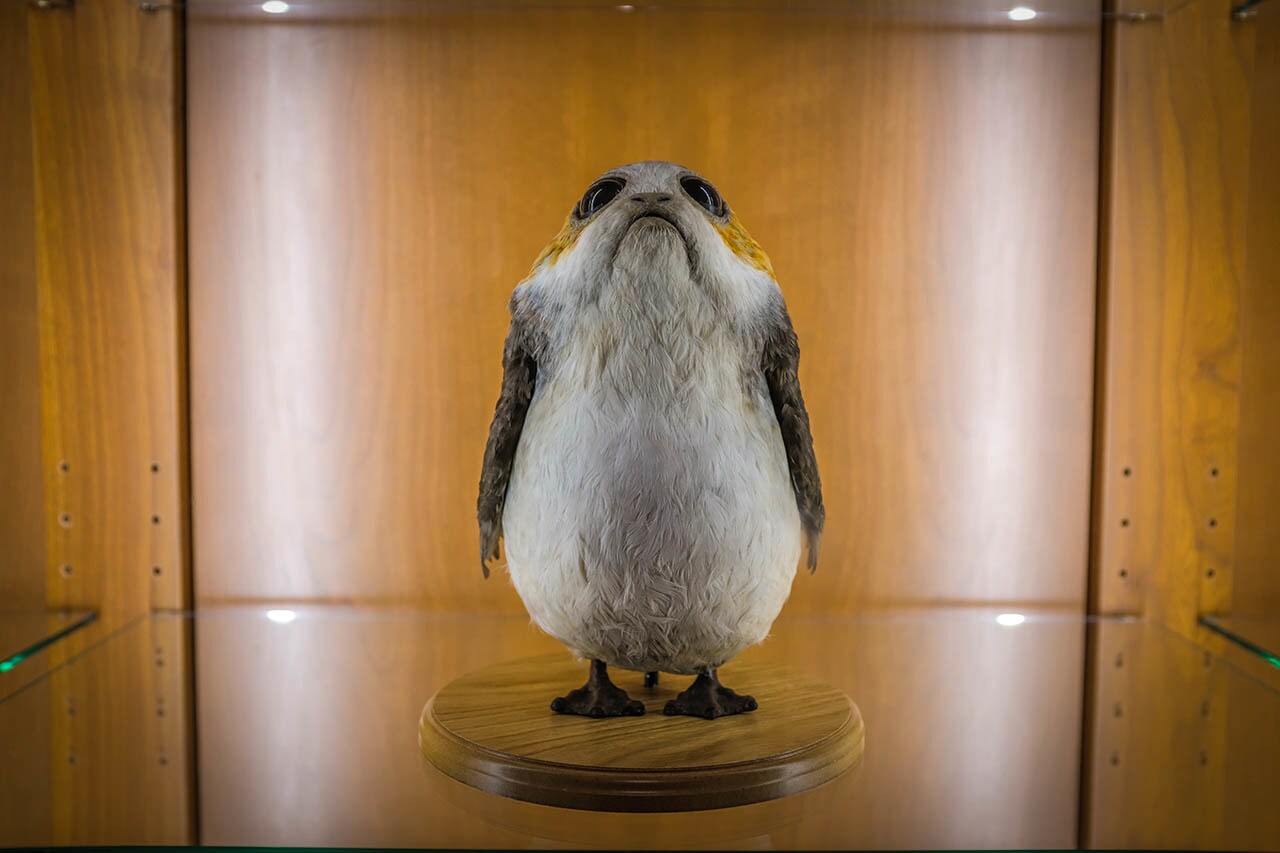 • And one of Burkert's personal favorites: the porg! "I love his little teeth and all the intricate featherwork," says Burkert, "and I am thrilled to be able to showcase the talent of our creature artists!"
Get an even closer look on The Star Wars Show below:

StarWars.com All Star Wars, all the time.