Never tell me the odds. One StarWars.com writer prepares for the Star Wars Rival Run Weekend.
It was in the fourth mile of a 22.4 mile hat trick (when foolhardy runners attempt to run a 5K race, a 10K race, and a half marathon back-to-back-to-back) that I tripped and ate the pavement.
I had been running for just a couple of years in 2015, increasing my miles to get to the point where I should clock a strong 9:30-per-mile average on the 13.1 mile course. Complete was my training; I was sure I was ready.
I breezed through the 5K, sailing through the finish line in just over 31 minutes, an easy warm up for the bigger races to come. You know, sometimes I amaze even myself. But in the 10K later that day, I hit a snag. Or more specifically, my shoe caught on an uneven sidewalk and I went down like an AT-AT bested by a rebel's tow cable. My glasses flew off my face and I slammed into the asphalt as I tried to catch myself mid-fall.
I hopped back up. Denial is an ally almost as powerful as the Force, so with the help of a friend who picked up my glasses and shoved them back onto my nose, I continued on. Once the embarrassment subsided I started to realize that my hand was numb, but I was intent on finishing the race.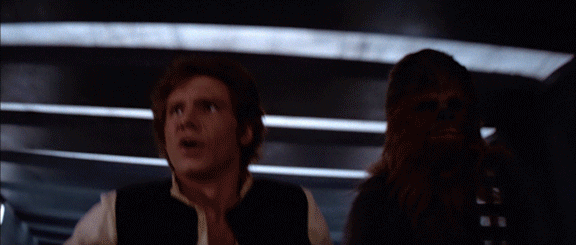 As a kid, my favorite Star Wars character was easily Han Solo. He had the best one-liners, an enviable self-assurance and unabashedly cocky attitude backed by real achievements (like, say, making the Kessel Run in less than 12 parsecs), and a blind perseverance that gave him the courage to charge headfirst through a hallway full of stormtroopers or fly straight into an asteroid field. He was rough around the edges, and could talk his way out of almost any situation, and I wanted to be just like him.
And here I was, in mile four, talking my way out of stopping despite my bloody hand. You don't need arms to run, I reasoned. My feet were fine. I was upright and propelled by adrenaline and sheer determination.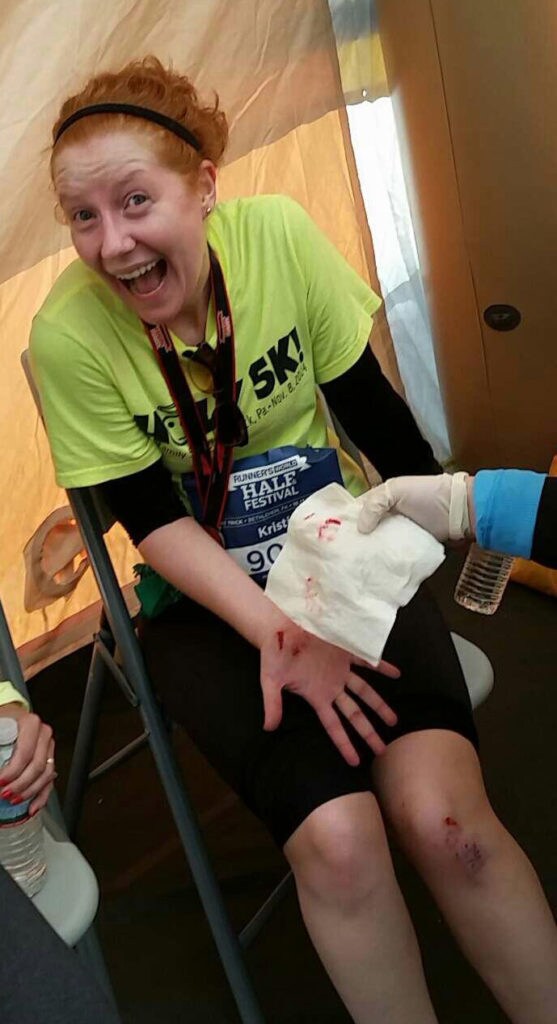 I crossed the finish line with a smile and headed to the medical tent to get some ice. There, I discovered that when I skinned my palm I had also bashed my leg, leaving an angry black bruise and a rapidly-swelling lump where my knee had been. Fortunately, nothing was broken, according to the doctor who poked and prodded at my injuries. He assured me that with some rest and a wrap to quell the swelling, I could run the half marathon the next day if I felt up to it.
As stubborn as a scoundrel who feels he has something to prove, I popped a couple Aleve and procured an Ace bandage. Despite being hobbled, I managed to walk/run the course clocking a 10:47-minute-mile, over a minute off my training time.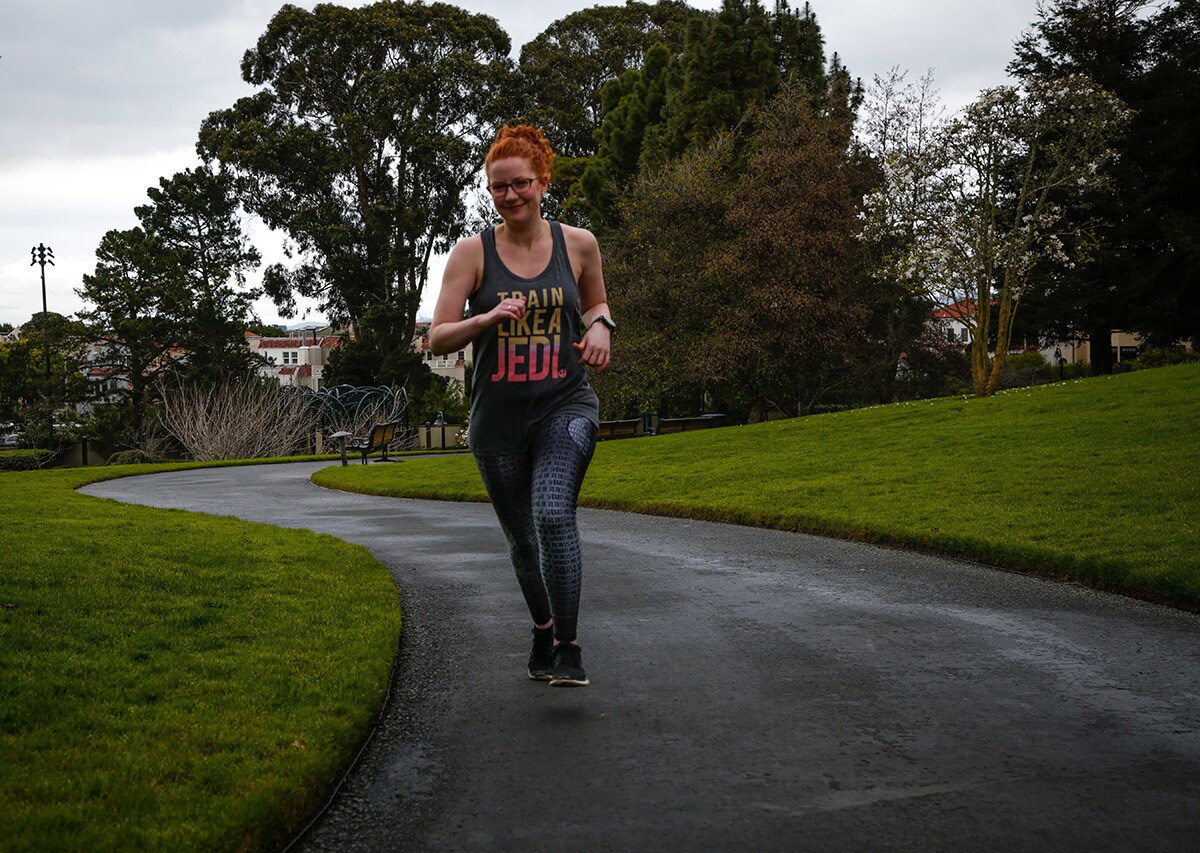 Now, four years after falling on my face, I'm running not only my first runDisney half marathon, but I'm going to tackle another hat trick over Star Wars Rival Run Weekend in April. For me, it's not about the shiny medals I can collect, although I do love a reward and a free shirt. And it's not just because I'll get to run through the Walt Disney World Resort, although there's a special kind of energy on race day when you're surrounded by other runners and spectators cheering you on.
I've kept up with running at a more leisurely pace over the intermittent years, but I've often wondered if I could get back into shape and beat my time sans injury. Maybe, like Han Solo, I'm going back to what I know. I'm definitely as stubborn as a scruffy-lookin' nerf herder. And, if I'm being honest, I just don't like to lose, even when the only person I'm really racing is myself.
This year, I'm going to keep up with my training runs -- 3 miles a day, several mornings a week -- and log my regularly-scheduled long runs each weekend as I build up to 13.1 miles over the next several months, adding one mile at a time. The plan is simple -- to try to beat Past Kristin's time and finish what I started without falling down this time, avoiding all sidewalks and asteroid fields along the way.
There's still time to complete your training! Learn more about Star Wars Rival Run Weekend taking place April 4-7, 2019 at Walt Disney World Resort on the runDisney site.
Associate Editor Kristin Baver is a writer and all-around sci-fi nerd who always has just one more question in an inexhaustible list of curiosities. Sometimes she blurts out "It's a trap!" even when it's not. Do you know a fan who's most impressive? Hop on Twitter and tell @KristinBaver all about them.