Stormtroopers march across the Golden Gate bridge plus more news from around the Internet!
Galaxy Wire is a selection of the StarWars.com team's favorite activity relating to Jedi, Sith, and the power of the Force on the Internet. From Star Wars: The Force Awakens tidbits to photos of dogs dressed like Ewoks, you'll find it all here. Thankfully, no Bothans died to get us this information.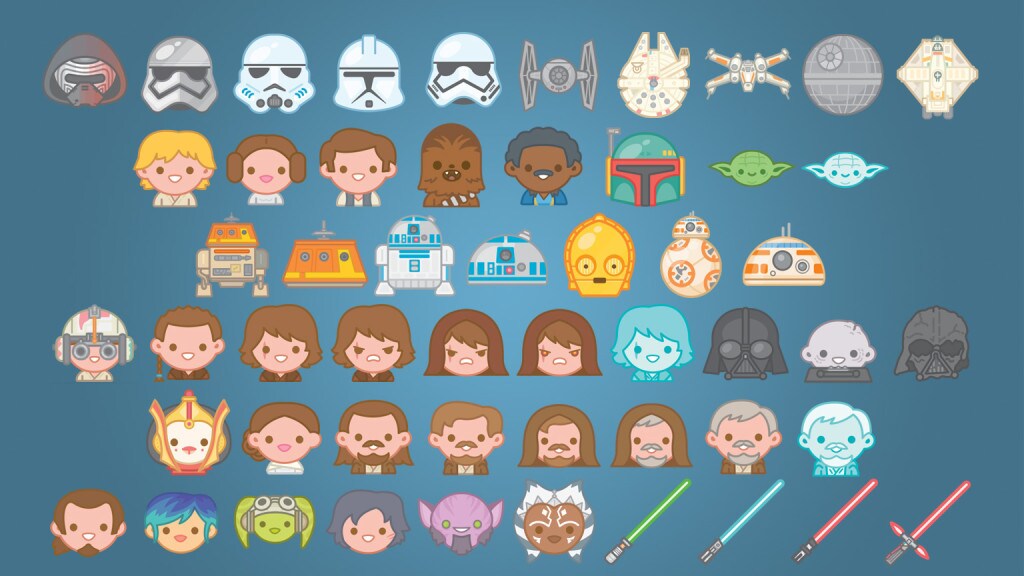 Star Wars emoji-making is the most complicated art form in the universe
Wired magazine has shown the world a lot of cool things over the years, so it's fitting that they're providing a closer look on how a Star Wars emoji is created: taking a simple screenshot, dressing it with a mustache or a mullet, configuring the shape to look less like Pac-Man and then tweaking every smile, frown, or snarl to capture the true essence of the character.
Even the lightsabers have attitude.
Imperial "special forces" march across the Golden Gate Bridge
A battalion of stormtroopers escorted longtime Star Wars fan Kevin Doyle across the Golden Gate Bridge as he completed his two-month march in memory of his wife Eileen, who passed away from pancreatic cancer in 2012.
Doyle's trip, which started in June as he trekked from Petaluma to Comic-Con San Diego, came in a full circle as he crossed the bridge with members of the Golden Gate Garrison, which included Darth Vader and about 50 stormtroopers and bounty hunters. As reported by the Marin Independent Journal, Doyle sought to raise awareness for cancer and named his mission the 501 Mile Walk -- the calculated distance between San Diego and San Francisco. The Minnesota native is also a member of the 501st Legion Star Wars costume club.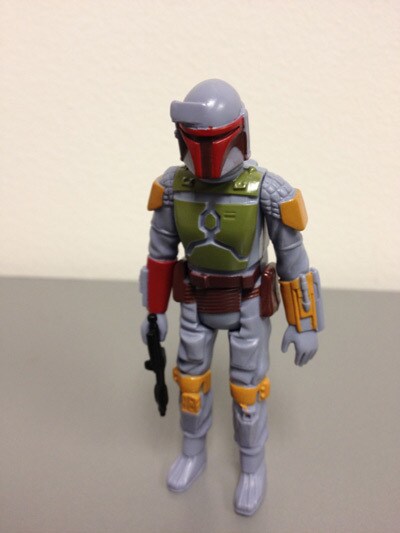 The forbidden toys of the Star Wars universe
It turns out Boba Fett was too dangerous to play with. Kenner's version of the bounty hunter from The Empire Strikes Back originally came equipped with a plastic rocket launcher, but this was later removed because of potential safety concerns to children. Kenner sent out an apology for the missing feature, but what about Fett's rocket pack? You can't get him to fly, kids have tried several times.
There were a lot of other Star Wars toys that were discontinued before they were released, and you can read the list on io9.com.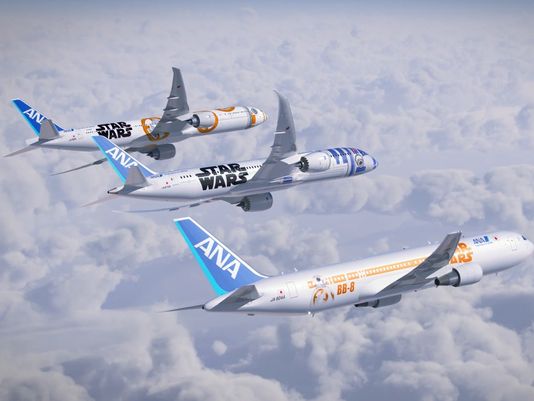 Astro planes are coming
In April, Japan's All Nippon Airways (ANA) made everyone's favorite fantasy come true when it announced that it would be painting one of its dreamliners to resemble R2-D2. According to USA Today, they're now planning on adding two more Astromech-inspired planes to their fleet, one based on the BB-8 ball droid from The Force Awakens and another that features both BB-8 and Artoo.
Hopefully, Chopper isn't too far behind.
What Star Wars news are you most excited about? Let us know in the comments below!
StarWars.com. All Star Wars, all the time