StarWars.com checks in with some of the Star Wars faithful about how they'll be experiencing Rogue One.
The plans for the Death Star might be top secret, but the plans of fans going to see Rogue One: A Star Wars Story are not. The film opens soon, and Star Wars fans are ready to view not only a new chapter in the galaxy we know and love, but a new type of film -- a standalone. I talked to some passionate Star Wars fans about what they're doing for the release of the upcoming film and hearing their plans has me even more excited, which I didn't think was possible.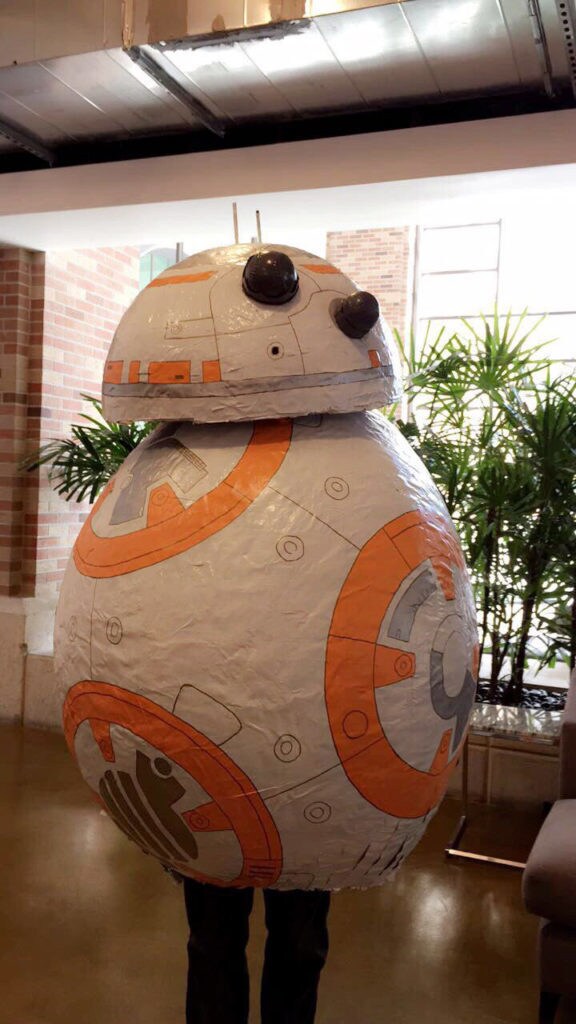 Let's start with nine-year-old Sam. His father Jeremy Toeman says Sam is the self-described biggest Star Wars fan on the planet. Sam's grown a Padawan braid, seen all the films and animated series, and wears Star Wars shirts to school every day. Sam will be seeing the movie opening night. He says, "I was so surprised and excited when last Monday my dad showed me the opening night tickets at the breakfast table. I just thought that it was going to be another, 'Dad, have you bought the tickets yet, when will you get them?' day. I've been waiting since April to watch the movie. I remember that night in April when the teaser trailer came out. Since that day I couldn't wait to see Rogue One. This will be my second Star Wars movie in theaters. Last December when I saw The Force Awakens, I thought, 'This is so much more fun than just watching Star Wars at home.' I'm going with my dad, brother, and a few friends. I can't wait to see this awesome movie!"
I can't wait for Sam to see the movie either!
Brian Sims will be viewing Rogue One for the fist time at the Chinese Theatre -- and for a good cause. He says, "From the Yakima Mercy Theater in 1977 to 'I'm driving to Hollywood,' the Star Wars experience is all about the memories for me. Every movie or event brings back the best memories from my childhood. If I close my eyes, a Kenner Darth Vader action figure will dance in my dreams. This year for Rogue One, I wanted a new experience. I sought to be with a group of moviegoers that share my love of a galaxy far far away. Through the Skywalking Through Neverland podcast I was reminded of the wonderful people from LiningUp.net who will be at the TCL Chinese Theatre this year for their fundraiser and lining up event benefiting the Starlight Children's Foundation. My first time at the iconic Chinese in Hollywood and my first time in a Star Wars line will be on Thursday, December 15, for Rogue One."
Fan and StarWars.com blog contributor Holly Frey will be on vacation for her and her husband's anniversary -- today, December 15 -- and even though they'll be in a tropical destination escaping it all, they're seeing Rogue One. Frey explains, "Since the moment my husband Brian and I met, Star Wars has been a part of our shared vocabulary, something we both love and revel in together. So have movies in general -- we had our wedding in a movie theater. We had already planned on a trip in December to celebrate 20 happy years of marriage, so when we realized that the Thursday night opening screenings of Rogue One would fall on the same date as our wedding anniversary, the celebration plan became clear: We'll be seeing the movie twice in Hawaii that night, and I can't think of a more perfect way to mark the milestone!"
Rogue One in Hawaii. It's like seeing the movie on Scarif.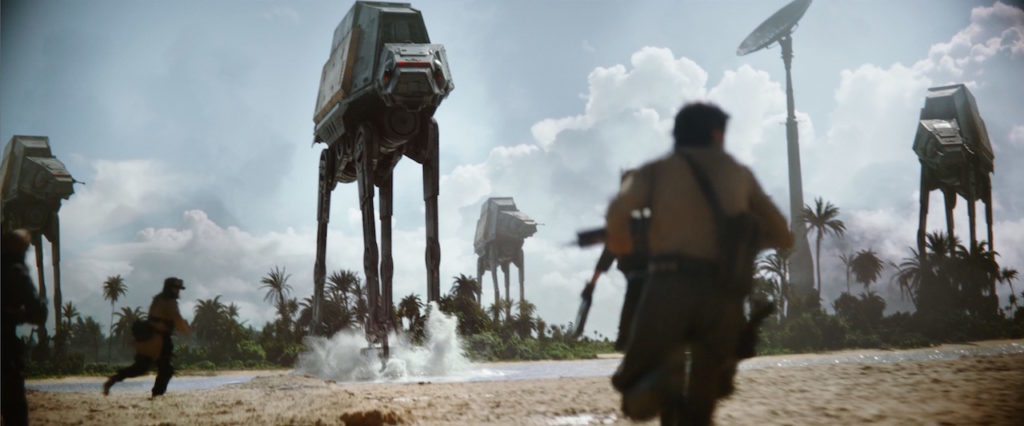 Twitter user @TheBrockness is fully committing to the Star Wars universe on the day of Rogue One's release. "Star Wars produces an all-inclusive aura that permits you to be yourself without fear of judgment," he says, "Seeing the films on release day is a superb experience that I've been a part of since the 1997 re-releases of the original trilogy. I don my Jedi robes, fully immersing myself in the blissful moment and enjoy snapping photos with fellow fans. I'm typically the only one of my friends dedicated enough to stand in line for hours, but I always end up meeting great fans that I may spend hours conversing with. We may have nothing more in common than being obsessed with Star Wars and that's enough. It wouldn't be a premiere day without revisiting my favorite Ahsoka episodes from Clone Wars and Star Wars Rebels. It astounds me how fandom, specifically Star Wars fandom unites people from such different walks of life; the year between films never goes by swift enough."
Eric Onkenhout told me that he and his niece worked together to get tickets for The Force Awakens last year, and now it's become a tradition. "For Rogue One, my niece Amanda and I stayed up late to order tickets online at midnight on November 28. We were both at our respective houses texting each other, making sure we got tickets for opening night and the day after for me, her, and her fiancé, Zach. We did the same thing for The Force Awakens last year. I think it's a tradition now," he says. They got tickets for showings today and on Friday, December 16. To prepare, Eric plans to watch everything leading up to Rogue One, including the prequel trilogy and the most recent episode of Star Wars Rebels. Once they've seen the new movie, they plan to rewatch A New Hope.
When and how are you seeing Rogue One? Who's going with you? Tell us about your plans in the comments!
Amy Ratcliffe is a writer obsessed with Star Wars, Disney, and coffee. Follow her on Twitter at @amy_geek.