Check out pages from three stories in the next issue of Marvel's hit miniseries.
Marvel has taken its popular Black, White & Red anthology line — tales told in only the titular colors and featuring the most intense characters — to the galaxy far, far away. Naturally, the Star Wars version centers on Darth Vader, showcasing the Sith Lord at his worst.
In StarWars.com's first look at issue #2, featuring stories by Jason Aaron ("Hard Shutdown Part 2"), David Pepose ("The Endless Mercy"), and Victoria Ying ("Power"), the Dark Lord of the Sith finds himself in very different situations. As Aaron's tale continues, Vader is captured by a vengeful foe; "The Endless Mercy" sees the Sith Lord investigating a derelict ship; and Ying's story first follows a young boy visiting a local market, with no sign of the Empire. Yet. Check out pages from all three below.
Darth Vader: Black, White & Red #2 arrives March 24 and is available for pre-order now on ComiXology and at your local comic shop.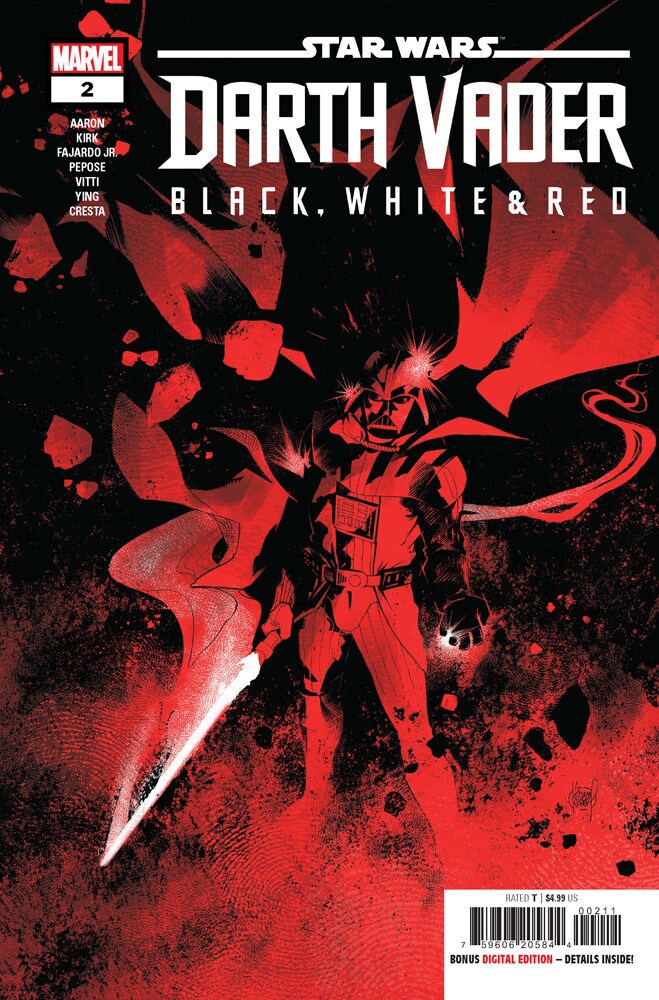 "Hard Shutdown Part 2"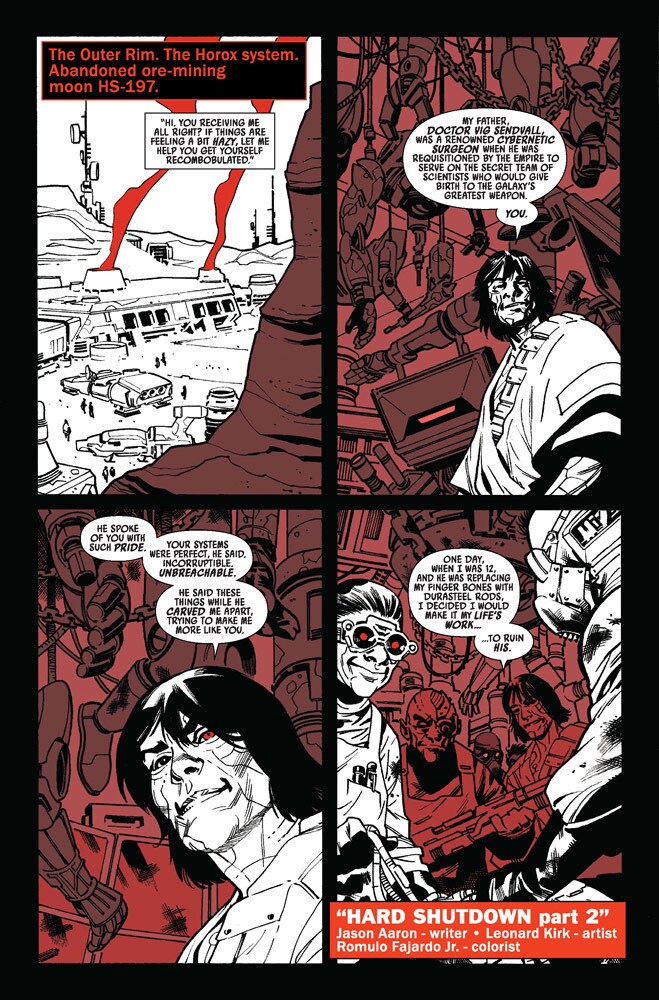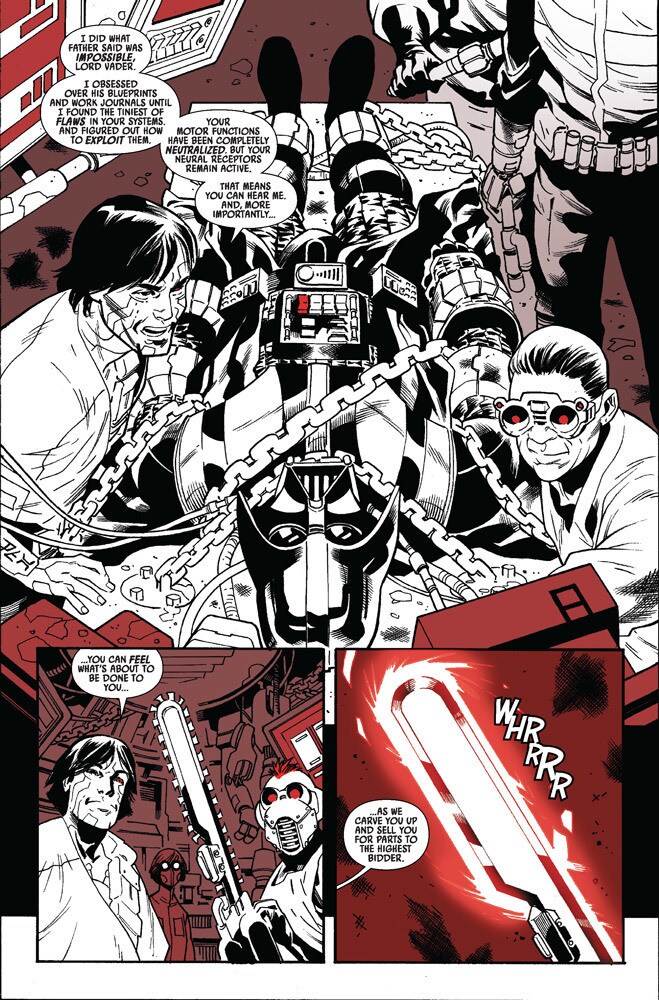 "The Endless Mercy"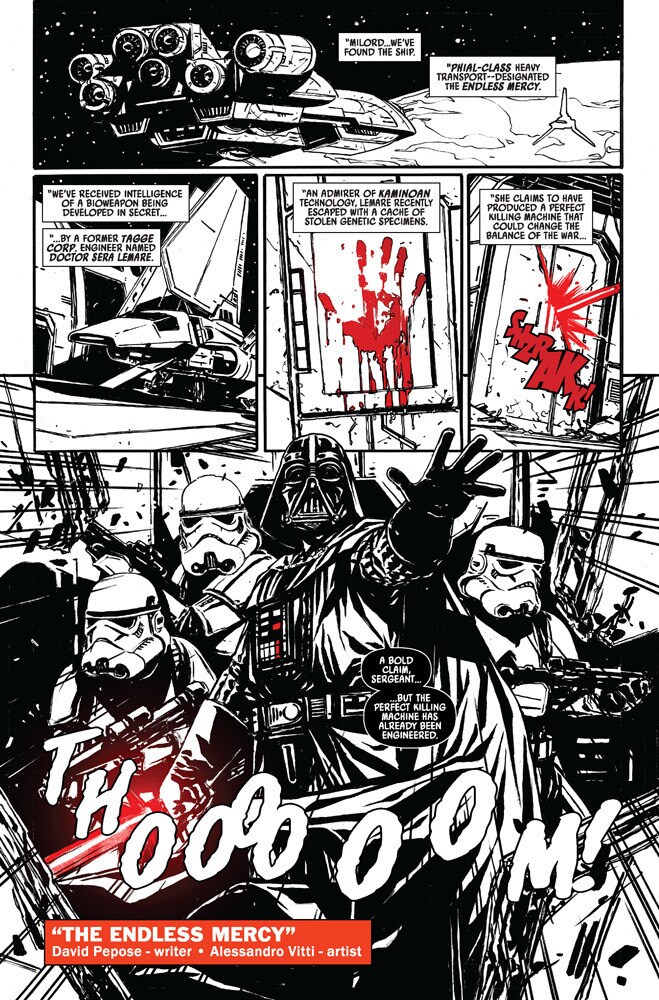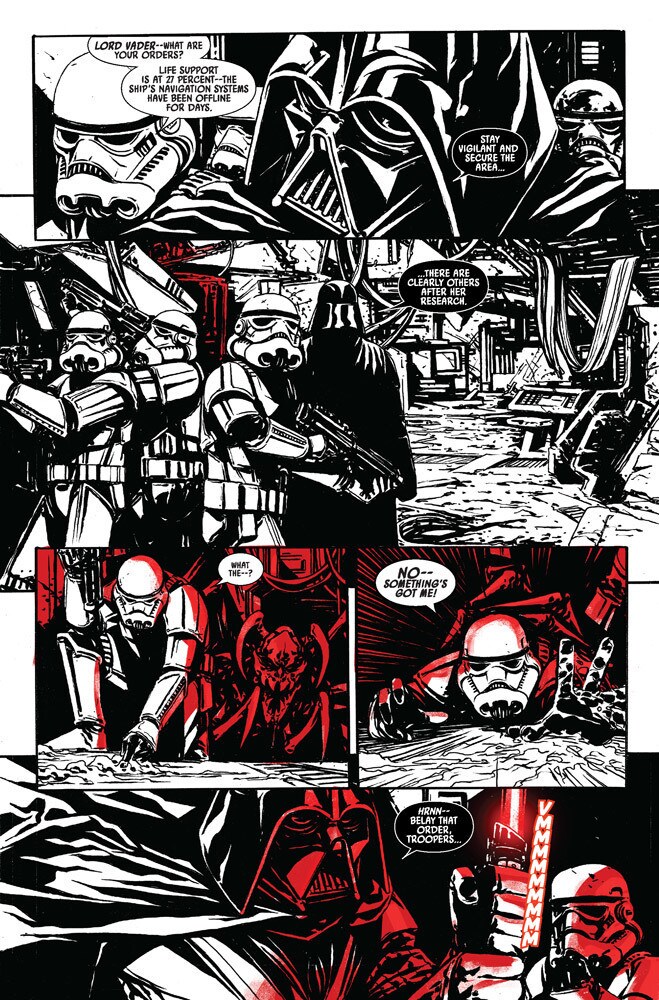 "Power"