Learn details on the story of Iden Versio, see new screenshots, and much more.
The Lucasfilm Story Group's Steve Blank and actress Janina Gavankar made a special appearance today at D23's "Level Up! The Walt Disney Company's Video Game Showcase," discussing the beyond-highly-anticipated Star Wars Battlefront II. In its ambitious single-player campaign, the game follow's Gavankar's Iden Versio, commander of the Empire's elite Inferno Squad, in a story picking up right after the destruction of the second Death Star. With Star Wars Battlefront II's November 17 release getting ever closer, Blank and Gavankar pulled back the curtain just a little bit on what we can expect. Here are seven highlights from their discussion -- and some new screenshots, video, and more.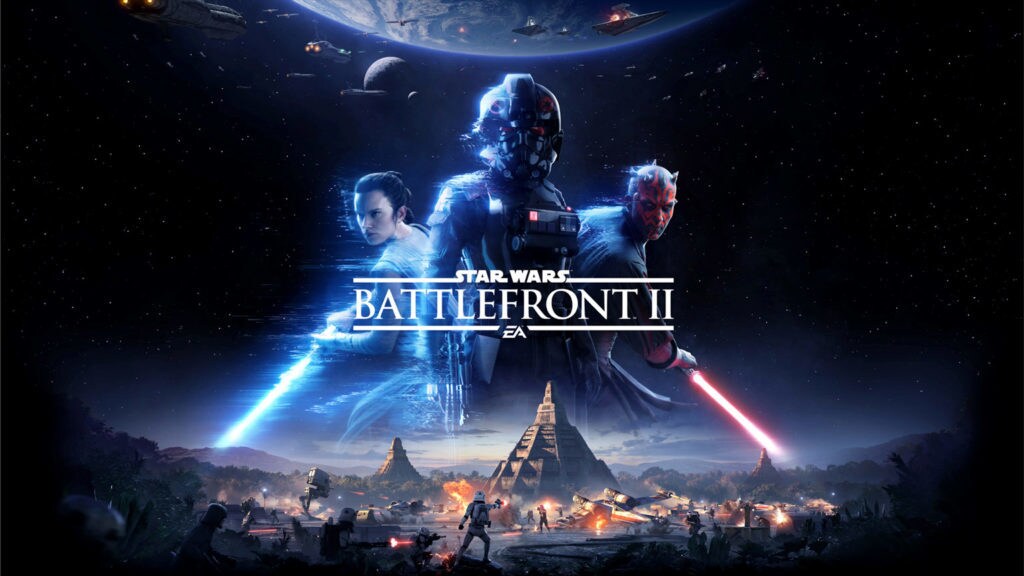 1. Iden has a song.
Blank and Gavankar took the stage to some Star Wars-sounding music...that we've never heard before. "That is a brand-new theme song for Iden Versio," Blank confirmed. Versio joins just a handful of Star Wars characters to have their own theme. We will watch her career with great interest.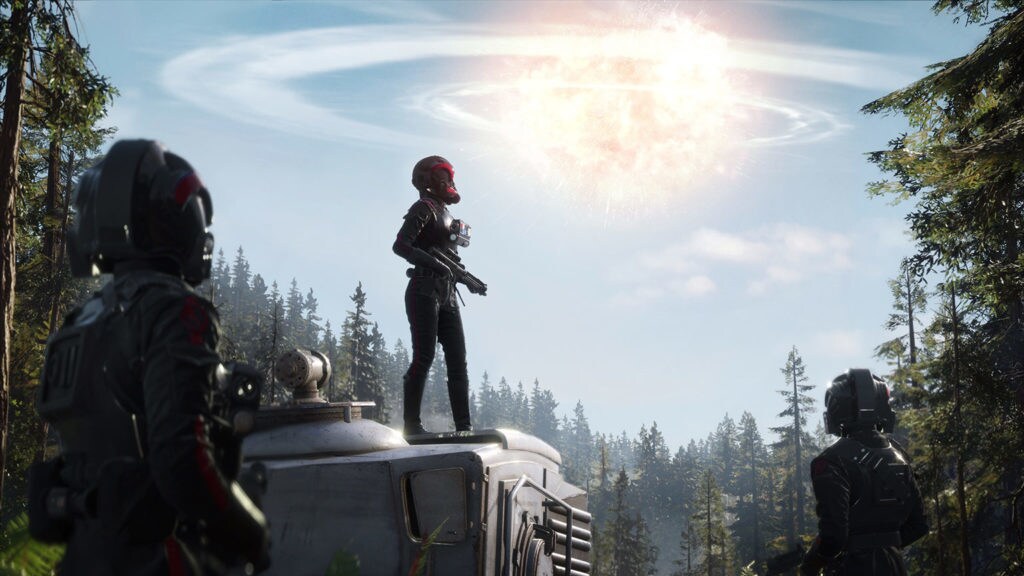 2. Single-player, here we come.
One of the most eagerly-awaited aspects of Battlefront II is the single-player campaign. It's a completely original story, and one that EA, DICE, Motive, and Lucasfilm have all worked hard to make memorable. Blank pointed to a screenshot up on screen of the Death Star II's explosion, seen from Inferno Squad's point of view, as being representative of what they're going for. "What is unique about this," he says, "is that we're seeing it from the Imperial perspective now. And so, what does that mean if you're part of the Empire, you watch the destruction of the second Death Star, you know about the death of the Emperor. What challenges does that present to you? What choices do you have to make? That's really the thrust of our story in watching Iden as she has to go down that path in this new world order." Sounds fun.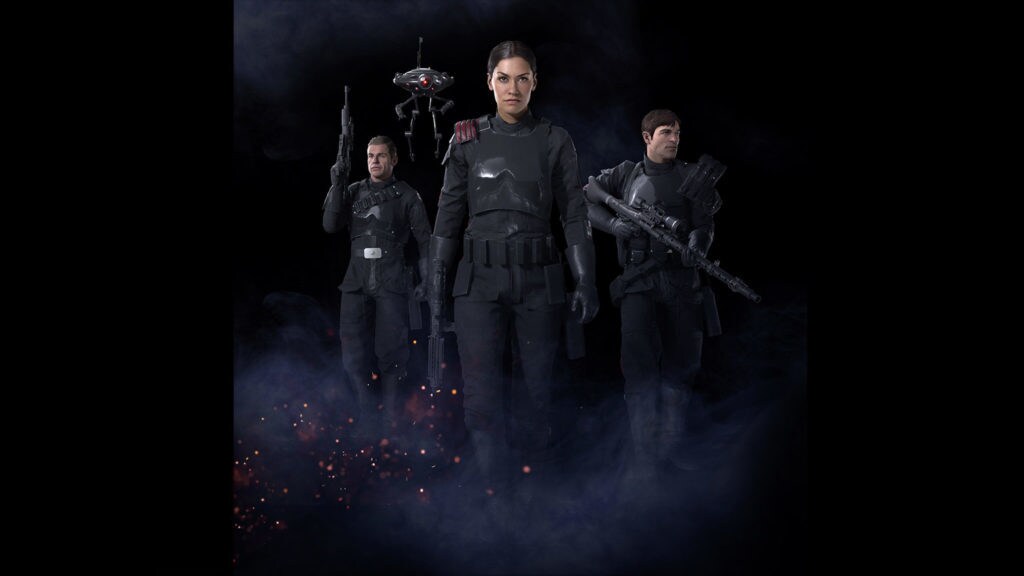 3. Gavankar enjoyed joining the Empire.
A proud gamer herself, Gavankar believes in the storytelling power of videogames. Moreover, she also enjoyed working on Battlefront II immensely. "It's this wonderful place to be able to unpack this perspective," she said. "The thing that was so surprising in this whole experience so far has been how collaborative it is. I did not think that was the case. I thought I would show up and they'd say, 'Stand here. Say these words. And now you're in a Star War.' That's not what it's been. As actors, we've been given access to the writers, and the producers, and the directors, and military consultants to really work on making this an authentic Star Wars story."

4. "Do you wanna see a video?"
Gavankar posed the question, the audience roared. The featurette (which you can watch above) shows some great behind-the-scenes footage of Gavankar's motion-capture work, offers insight into Iden and the game's other characters (one of her squadmates grew up on Coruscant!), and much more. Roll that tape.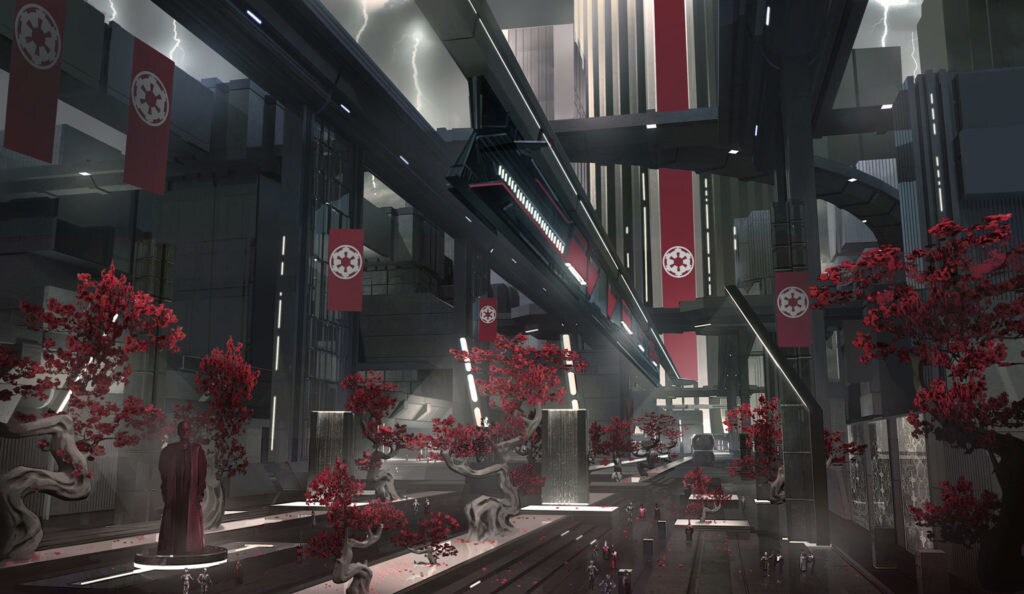 5. Let's all go to Vardos.
Iden's homeworld is Vardos -- when asked to describe it, Gavankar went full-Imperial. "Vardos is beautiful," she said. "I'll tell you why. It's an Imperial homeworld. It's beautiful because it's peaceful and it's orderly. Like all planets should be in the galaxy." The actress went on to explain that Vardos is not just where Iden grew up, it's where she learned to be an Imperial commander. It holds a lot of meaning for her.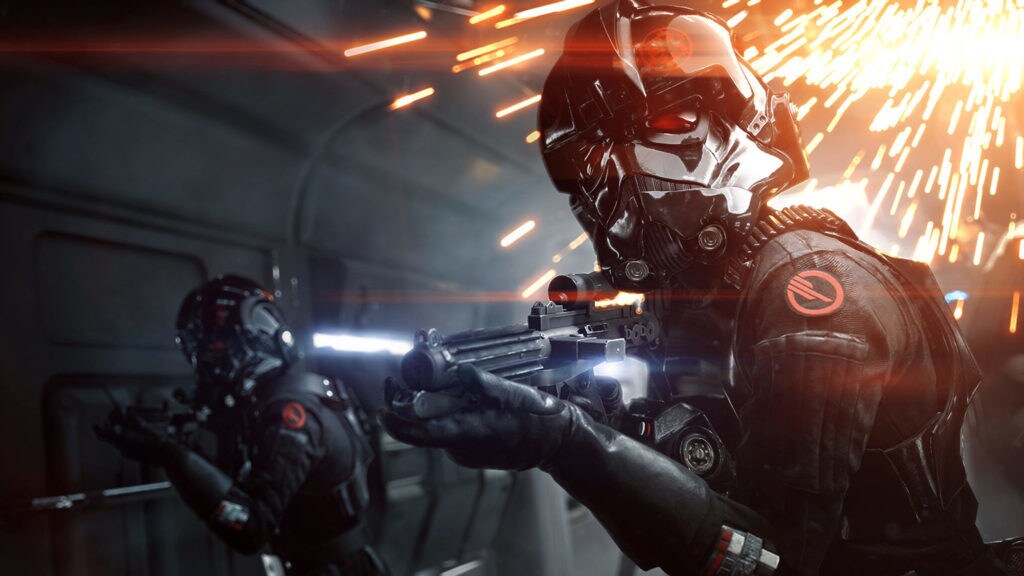 6. John is a huge fan.
John Boyega, that is. FN-2187 himself made a surprise appearance at the panel, discussing how much he loved the series, revealing that Finn will be playable in the new game, and showing video of himself playing Battlefront II. "It's really good," he said. "It's fantastic. It's a great story, and I'm excited for people to get to know these characters on a more intimate level."
7. Free poster!
Everyone attending the showcase received a poster featuring a striking image of Iden's helmet held closely at her side. Even if you're more of a rebel, you'd probably want this framed.
Dan Brooks is Lucasfilm's senior content writer and editor of the StarWars.com blog. He loves Star Wars, ELO, and the New York Rangers, Jets, and Yankees. Follow him on Twitter @dan_brooks where he rants about all these things.