Make your own salvage droid out of salvaged materials, based on the new character from Andor.
It's time for a new school year and new adventures! This fall also brings new Star Wars adventures in the form of Andor, an action-packed series beginning September 21 on Disney+, following the life of Rogue One: A Star Wars Story hero Cassian Andor.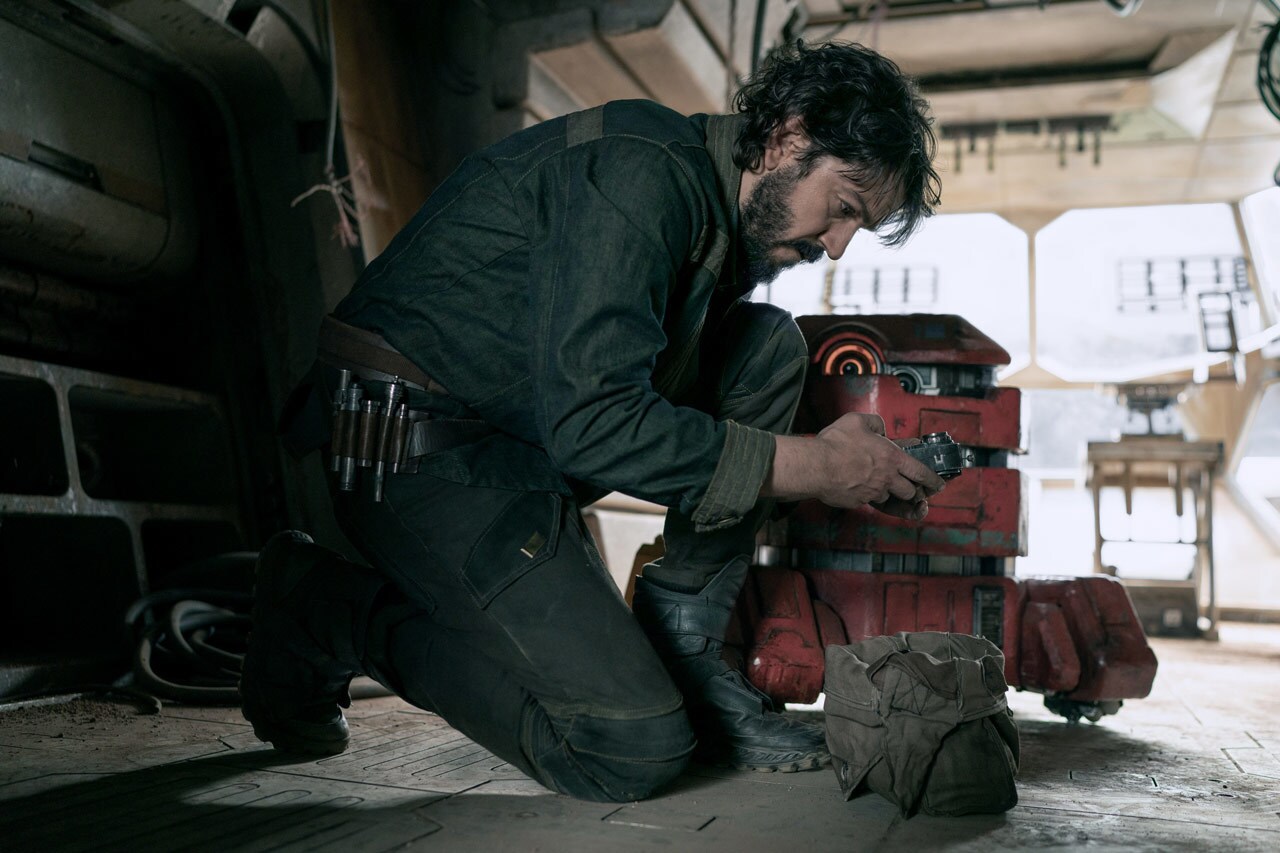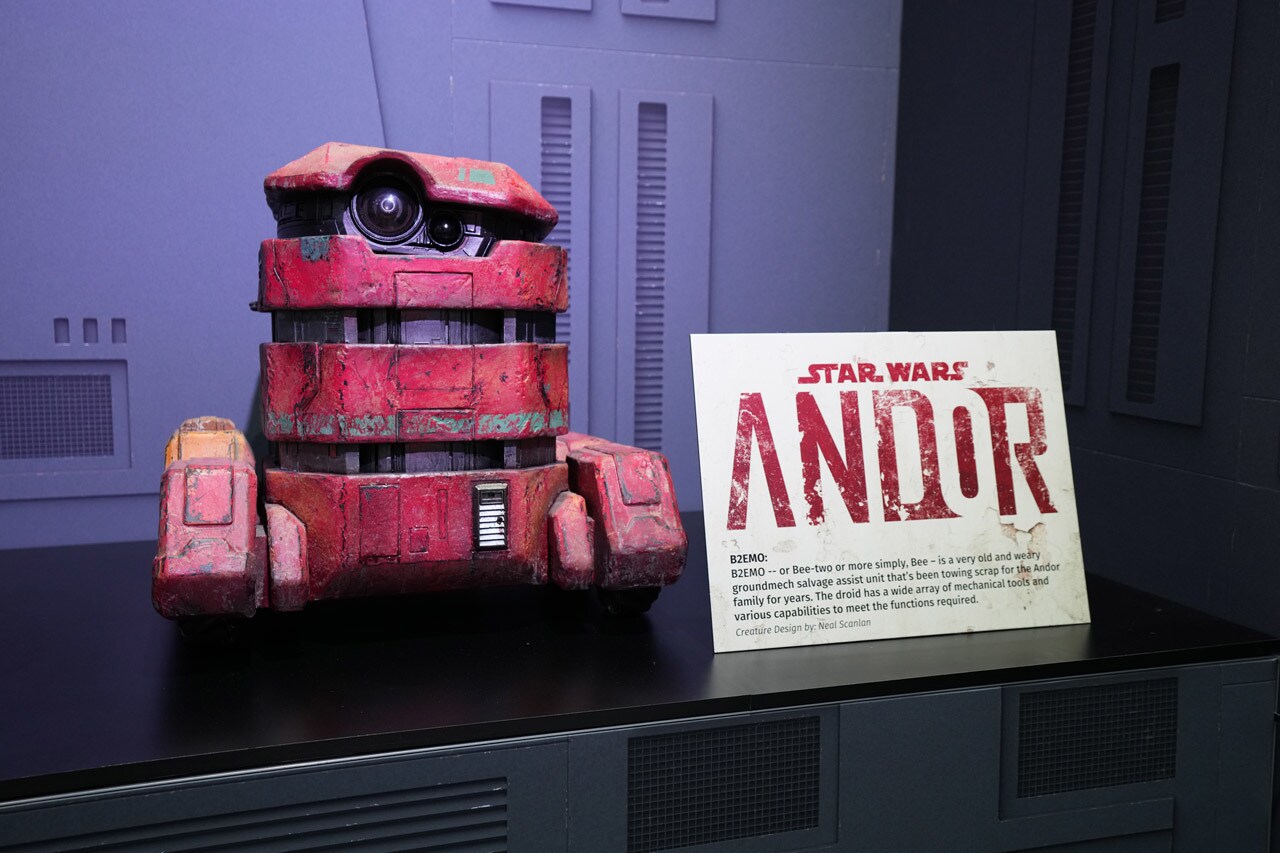 The Andor family owns an old and hardy droid, B2EMO, or simply Bee-two. The groundtech salvage assist unit tows scrap and salvage. Craft your own Bee-Two with the scraps in your recycling bin! Old cardboard, paint, and glue can transform into a droid with this helpful how-to. This Bee is just as useful as any droid, holding your pencils, pens, and whatever else you might want handy.
What You'll Need

Cardboard box
Pencil
Craft knife
Scissors
Hot glue gun
Thin cardboard from food or toy packaging
Silver acrylic paint
Paint brush
Ruler
Red acrylic paint
Washi tape or painter's tape
Teal blue acrylic paint
Black acrylic paint
Water
Bowl
Black paper
Large black button
Small black button or black enamel dot sticker
Get Started!
Note: The activities in this article should only be done with adult supervision.
Step 1: Print and cut out the pieces from the B2EMO craft template linked above.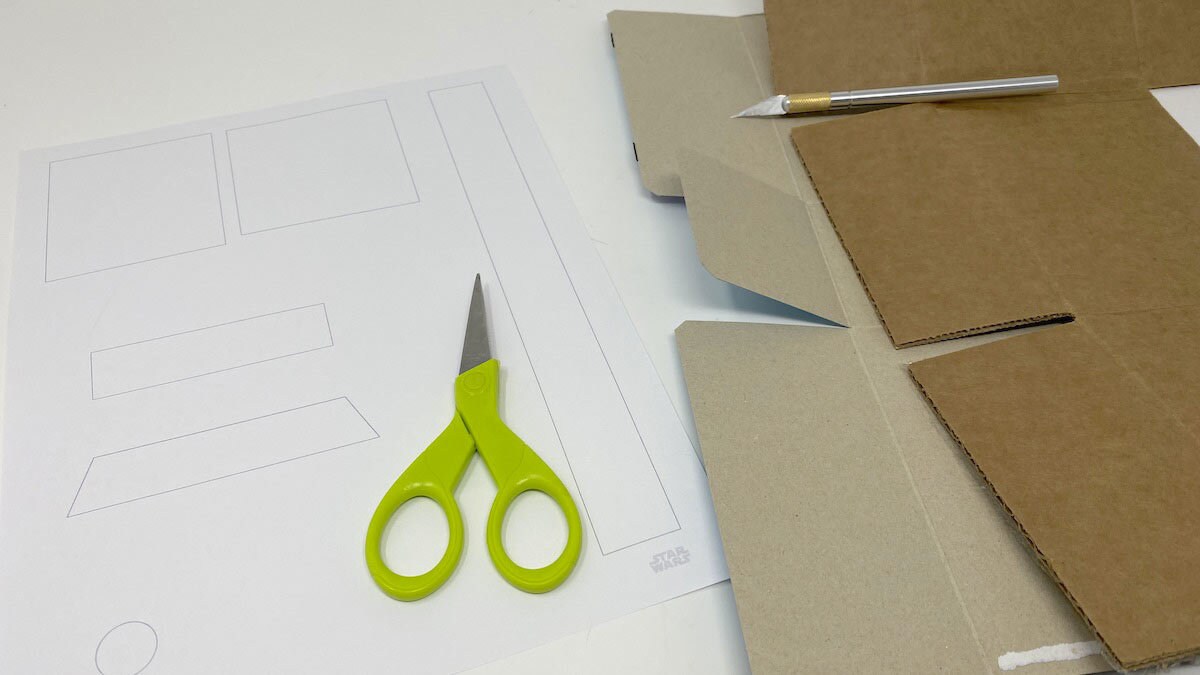 Step 2: Trace and cut out four pieces of the body sides from the cardboard. Trace and cut out one piece for the base.
Step 3: Hot glue the edges of the four body pieces together to make a box shape.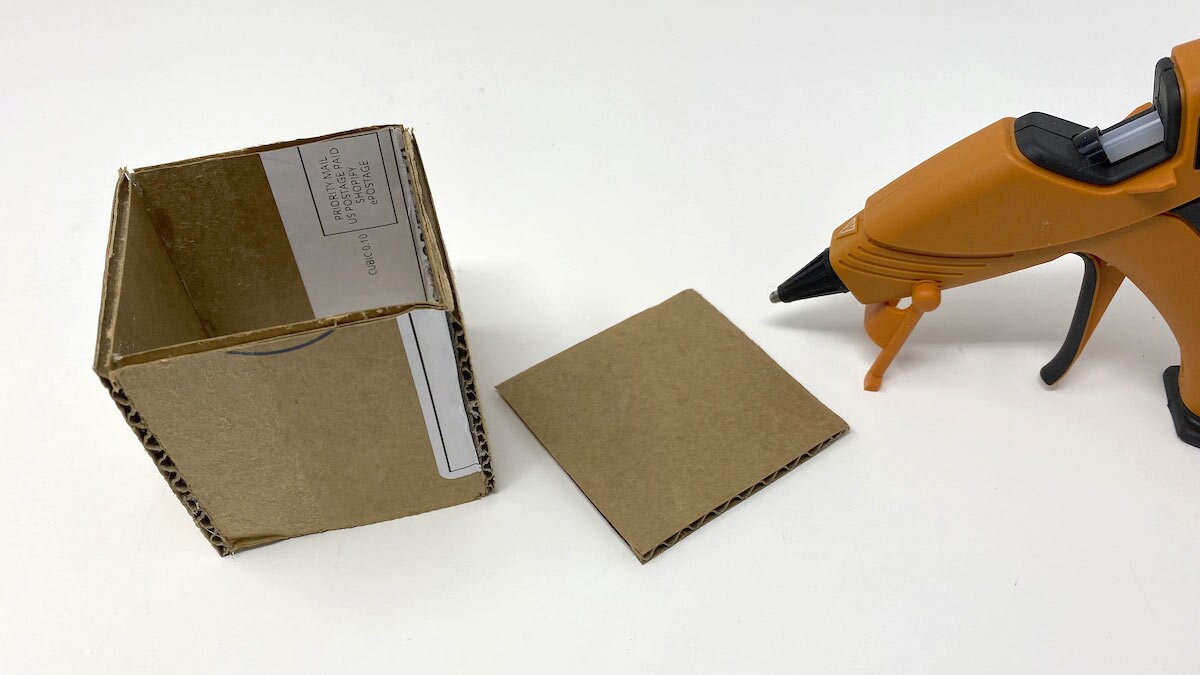 Step 4: Hot glue the base on the bottom of the box.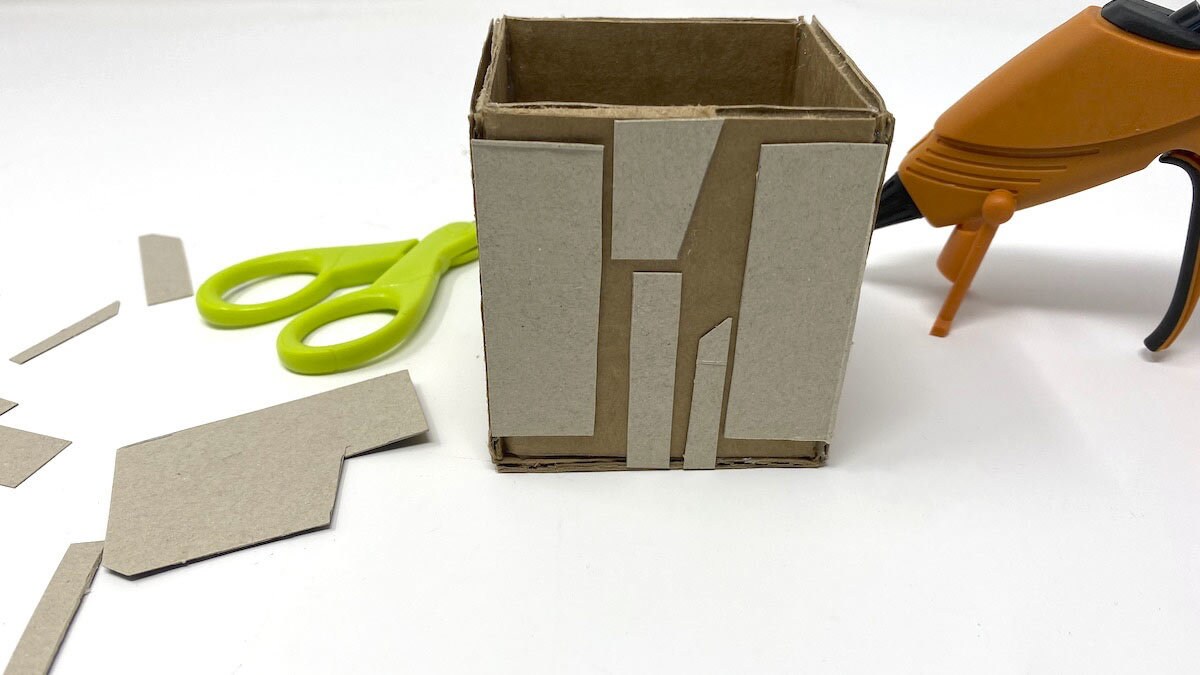 Step 5: Cut several small polygonal shapes from the food packaging cardboard. Glue them to the sides of Bee-two, using the pieces to decorate the sides and cover any rough cardboard edges.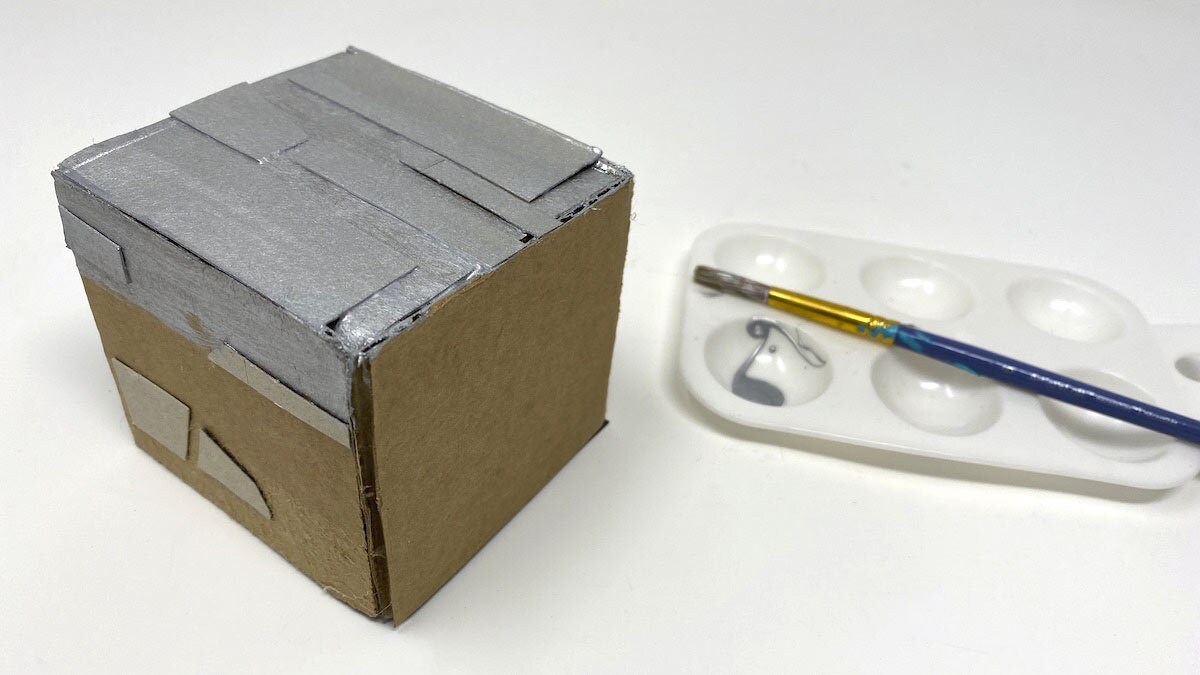 Step 6: Paint the sides and base with silver acrylic paint. Let dry.
Step 7: Cut two strips from the packaging cardboard, each 1/2 of an inch wide and 11 inches long. Cut one strip 3/4 of an inch wide and 11 inches long.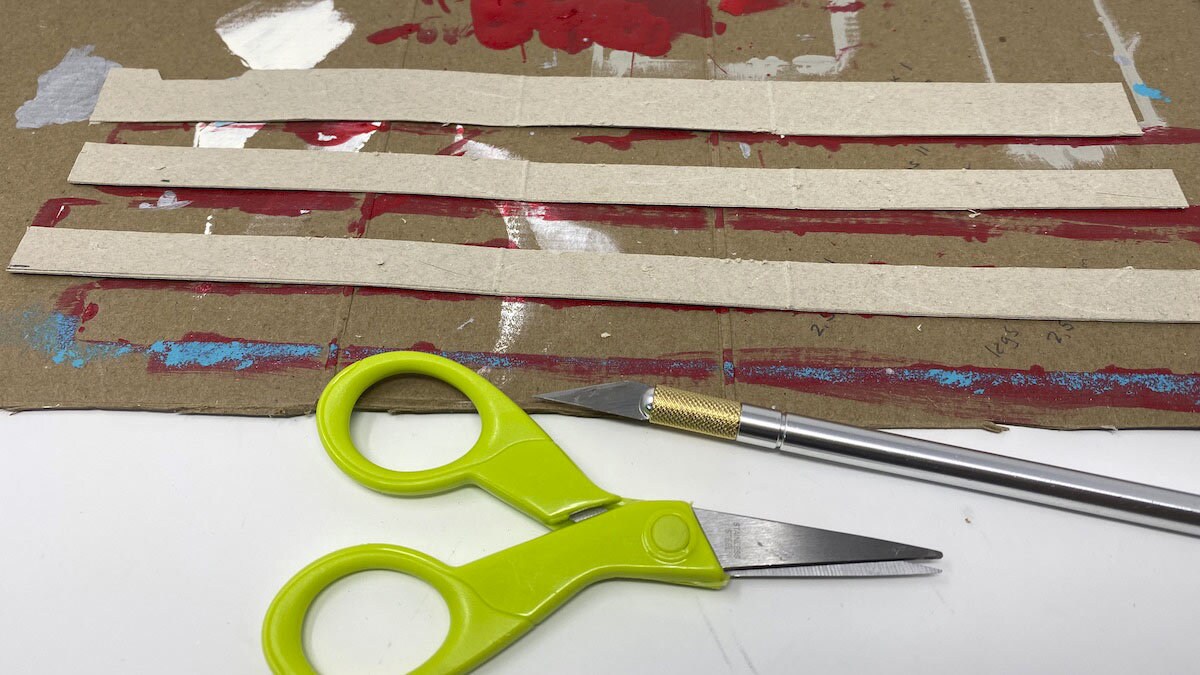 Step 8: Use the craft knife to cut a notch in the 3/4-inch wide strip, about an inch long.
Step 9: Paint the three strips with the red acrylic paint. Let dry.