From lightning-fast X-wings to thrilling duels, Battlefront II looks fantastic.
Star Wars Battlefront II lands on November 17, and earlier this week saw the release of the full launch trailer -- a thrilling peek at the worlds, action, and characters that await us. The graphics look incredible, the locales are beautiful and span the entire series, and maybe most importantly, there are Wookiees. Here are five highlights from the trailer for a game that can't get here soon enough.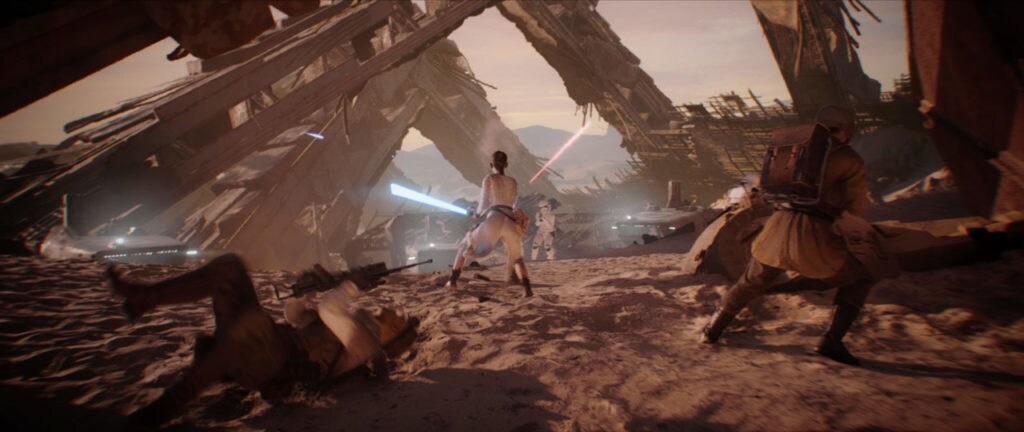 1. Rey leads the charge.
The trailer opens with a shot of the Star Wars: The Force Awakens' iconic downed Star Destroyer on Jakku, and "Game Engine Footage" messaging on the bottom of the screen reinforces that what we're about to see is the real deal. What follows, however, isn't a recreation of a scene from the film -- instead, squads of stormtroopers disembark, met by a lightsaber-wielding Rey. It's exciting, capturing the impossible-odds-but-let's-do-it feel of Star Wars. "Get ready!" she says. We are.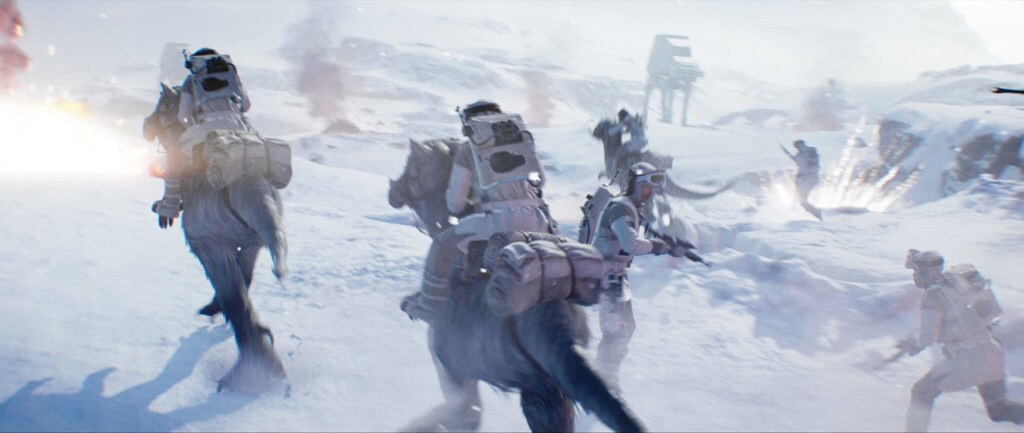 2. The intensity.
Rebels on Hoth ride into AT-AT fire on tauntauns. An AT-ST is blasted and falls on Yavin 4. Jetpack-quipped clone troopers take to the Naboo skies. In just a few seconds, we get a sense of the lively action and energy of Battlefront II, and it feels real and super-intense.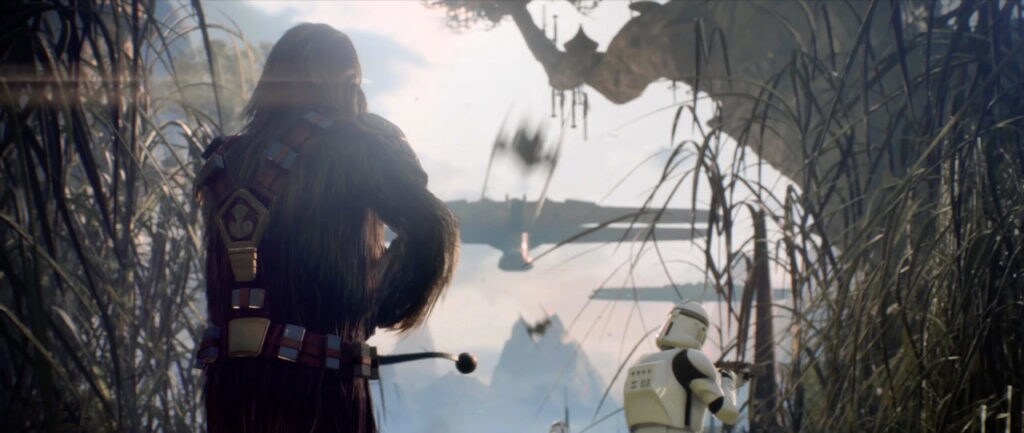 3. Wookiees!
We get a quick glimpse of a hulking Wookiee warrior, seemingly on Kashyyyk, walking side-by-side with a clone trooper. They're ready for that droid ship ahead. Time for us to practice our Wookiee roars.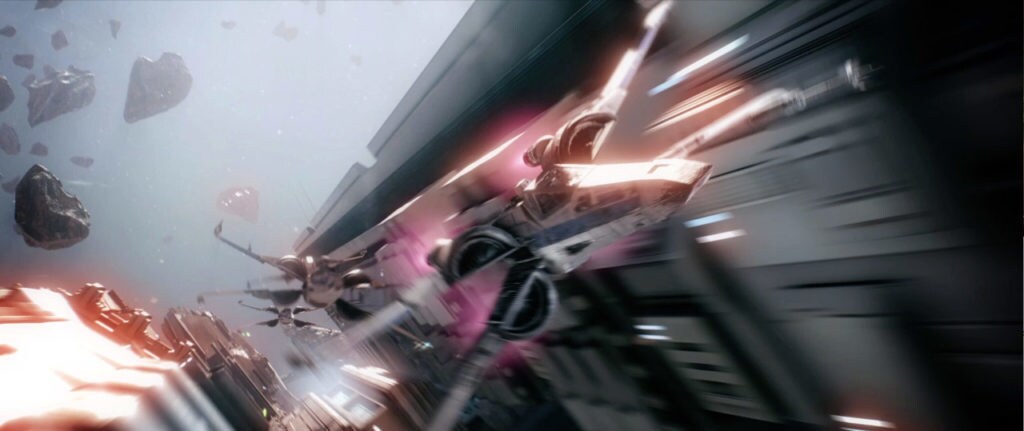 4. The lightsaber combat and aerial battles.
Battlefront II is full of Star Wars icons, and here we get a look at the creative ways you can use them. A dream battle between Yoda and Darth Maul. Darth Vader driving back Jedi Knight Luke Skywalker. (We even get to see a menacing-looking Kylo Ren and flame-throwing Boba Fett.) The character models are stunning, the movements fluid. It looks next-level Star Wars.
In a reminder of the game's layers, the trailer also features moments of aerial combat: an X-wing navigates the surface of a Star Destroyer, and we see a first-person cockpit view on the rain-drenched world of Kamino, as a fighter barrels toward a massive, tentacled Trident-class assault ship. The speed is blazing, the scale of the battles impressive and invigorating. All wings report in.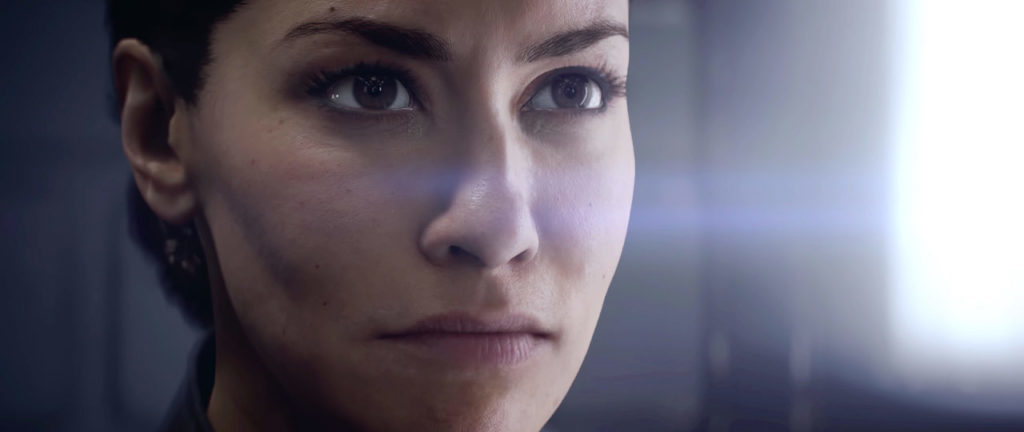 5. "The Empire's time has come."
The trailer ends with a great cliffhanger: a steely Iden Versio, the Imperial protagonist (that's right) of the single-player mode, delivering a chilling line and suiting up. In just a few weeks, we'll experience her story and all that Battlefront II has to offer.
What was your favorite moment in the trailer? Let us know in the comments below!

Star Wars Battlefront II: Deluxe Edition
 is available for preorder now. 
Deluxe Edition 
players will have access to the game on November 14, three days in advance of the official November 17 release date.
Dan Brooks is Lucasfilm's senior content strategist of online, the editor of StarWars.com, and a writer. He loves Star Wars, ELO, and the New York Rangers, Jets, and Yankees. Follow him on Twitter @dan_brooks where he rants about all these things.