Peek inside a commemorative magazine from the makers of Star Wars Insider.
Star Wars Insider's special commemorative magazine celebrating the latest Star Wars film is here: Star Wars: The Last Jedi - The Official Collector's Edition. It's available in stores, or can be ordered in magazine or hardcover editions. Here are 10 reasons you should check it out, straight from editor Jonathan Wilkins!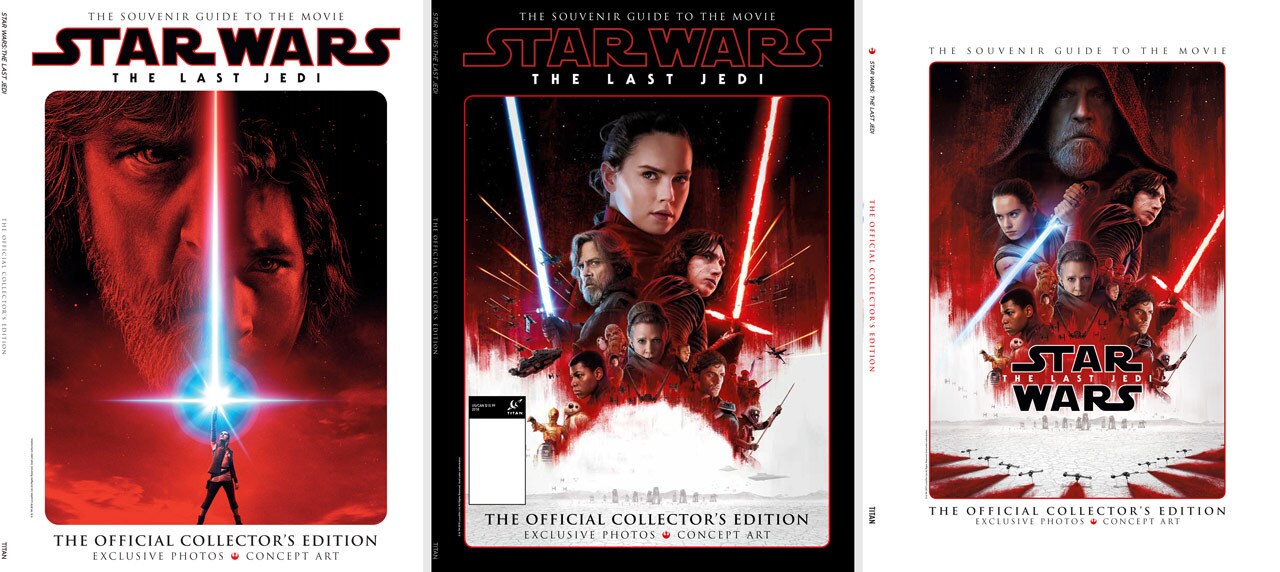 1. Cover stories!
There are actually three editions of this guide: a newsstand version, featuring the teaser poster on the cover, a comic store variant featuring the Japanese poster art, and a lovely hardcover edition featuring the US movie poster art.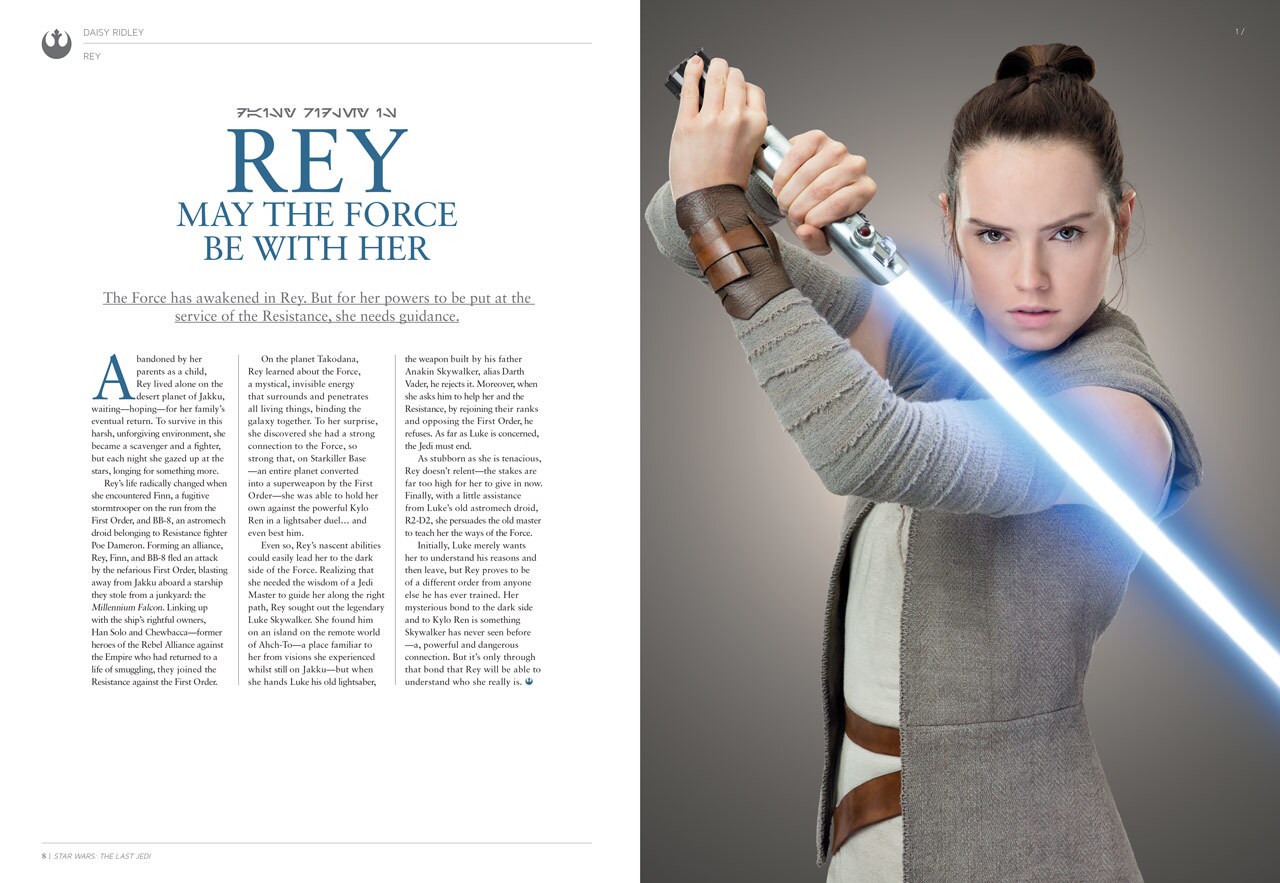 2. Hero worship!
The Last Jedi features amazing new heroes, some familiar, some new to audiences. Discover a bit about them!
3. Ship shapes!
A new Star Wars movie is always good for introducing new ships, and The Last Jedi is no exception. Amongst the X-wings and the A-wings we preview the ski speeders and more.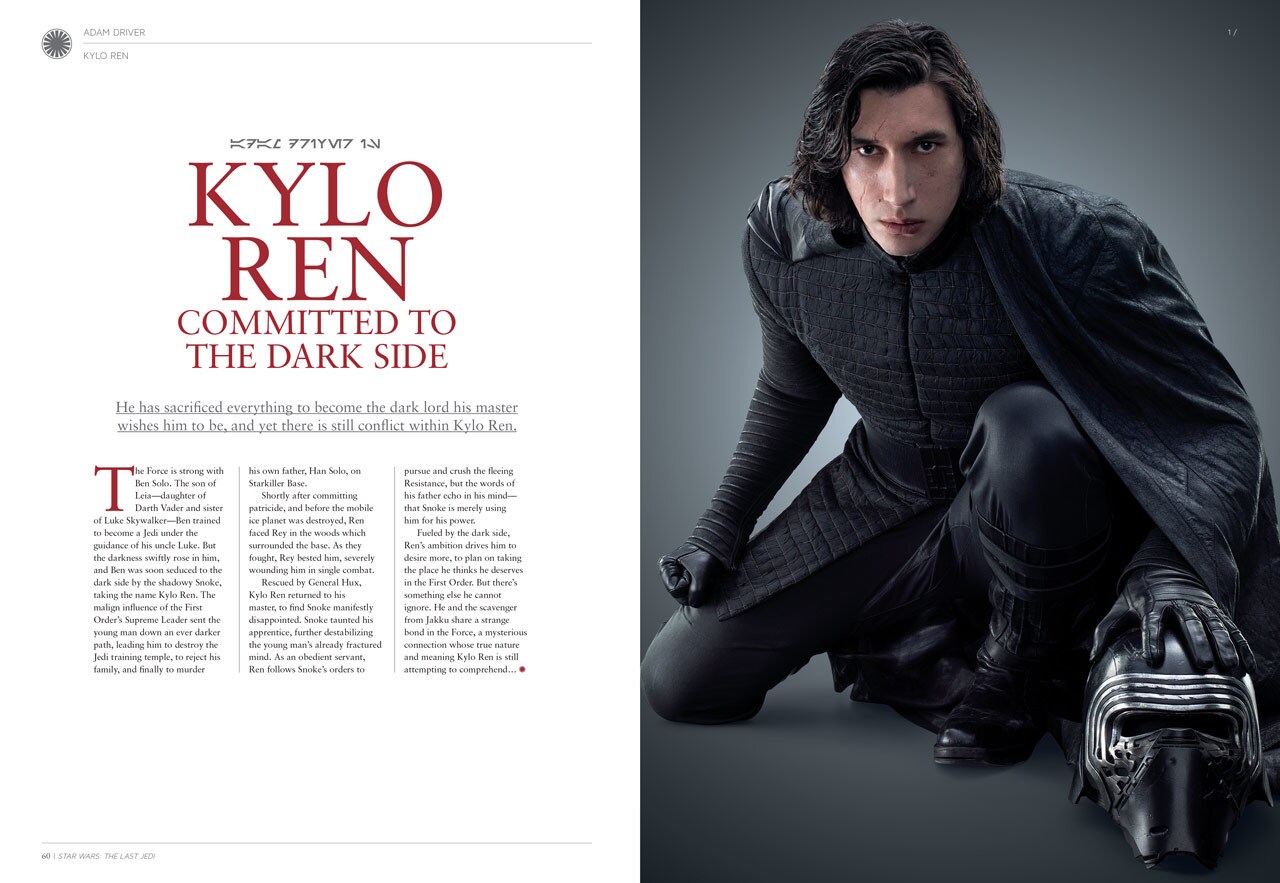 4. First Order frenzy!
From Supreme Leader Snoke and Kylo Ren to General Hux and Captain Phasma, the First Order stands determined to extinguish the Resistance! Discover more about them!
5. Super troopers!
Be afraid! The stormtroopers of the First Order are here, ready to carry out Supreme Leader Snoke's bidding.
6. Fleet of fear!
The terrifying war machine of the First Order didn't stop with Starkiller Base. See some modified "classic" designs plus some all-new tools of mass destruction here.
7. Canto Bight!
All bets are off! Meet the strangest gamblers -- and see an even stranger hairstyle! -- as we take a tour of the galaxy's wildest casino!
8. Director on set!
See Rian Johnson on set as he directs and, sometimes, enjoys a little downtime! We sense he has a great future ahead of him…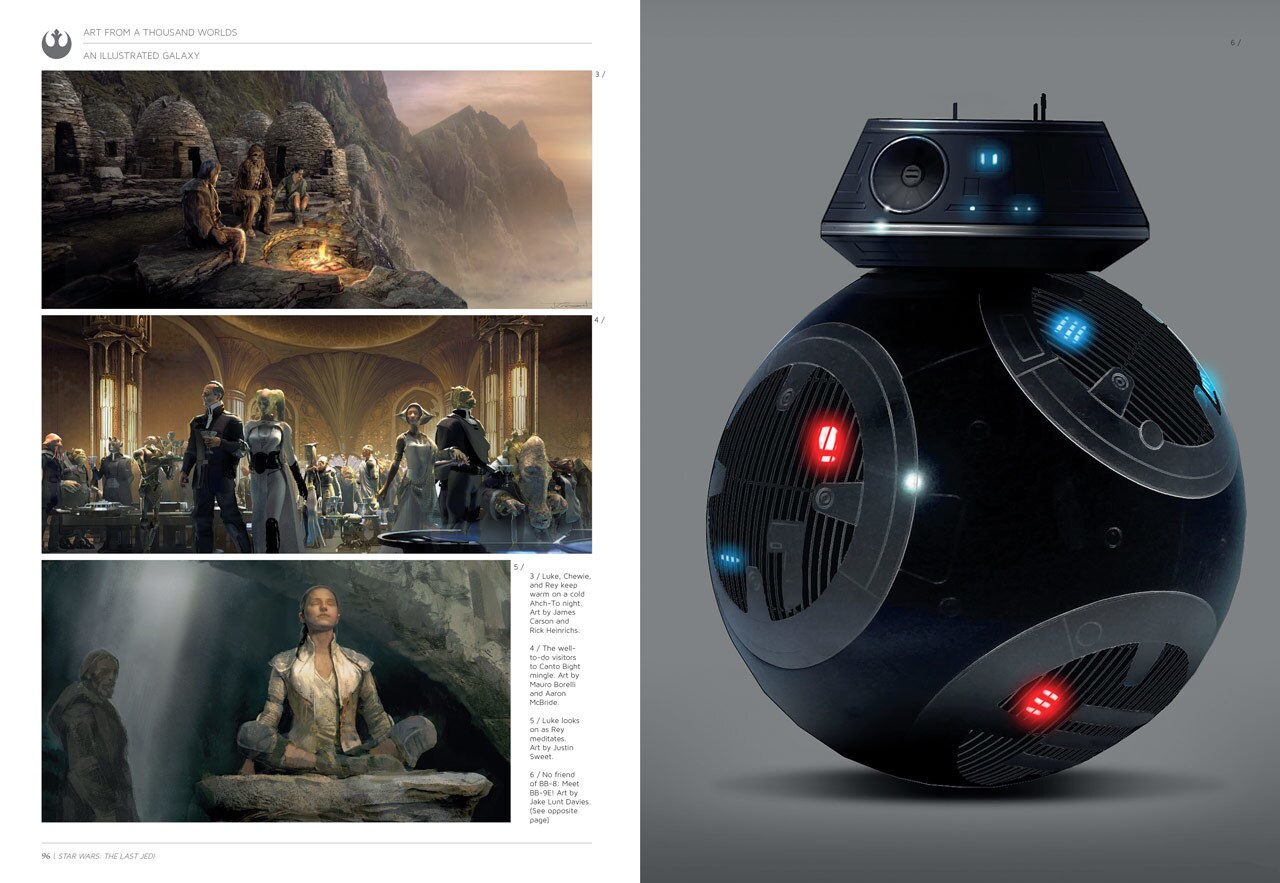 9. Concept art!
Some of the greatest artists working in film have produced staggering production art for the movie. See a selection of their work here.
10. Page 37...
The greatest Star Wars photo ever taken. Carrie Fisher, we'll miss you forever.
Star Wars: The Last Jedi The Official Collector's Edition in on sale now.
Subscribe to Star Wars Insider magazine now and get the following:

FREE Hasbro Star Wars: The Black Series Die Cast figure SRP $14.99 (US print subscription only)
Save 10% off the cover price!
8 issues for $57.99!
Exclusive subscribers cover with every issue!
Free delivery direct to your mailbox!
StarWars.com. All Star Wars, all the time.