Tusken Raiders

Fearsome desert savages inhabiting the rocky Jundland Wastes, Tusken Raiders are the foremost reason Tatooine colonists do not wander far from their isolated communities. Extremely territorial and xenophobic, Tusken Raiders will attack with very little provocation. They have even gathered numbers large enough to attack the outskirts of smaller towns like Anchorhead. Covered from head-to-foot in tattered rags and robes, Tusken Raiders -- or Sand People as they are also known -- brandish a deadly bladed club known as a gaderffii.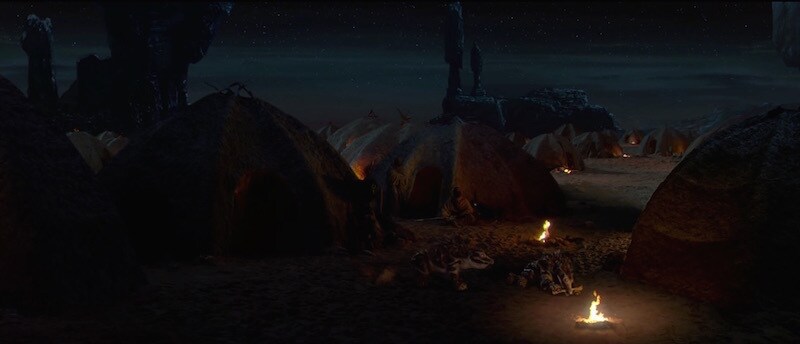 Tatooine's settlers knew to be wary of Tusken Raiders, who hated outlanders and raided settlements, kidnapping or killing their inhabitants. Shmi Skywalker Lars was one of their victims, stolen away from the Lars farm and ritually tortured.
THE GALACTIC CIVIL WAR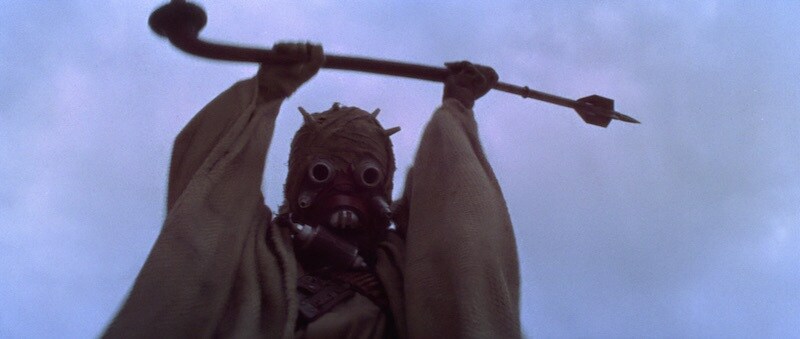 A generation after Shmi's death, her grandson Luke almost lost his life to a party of Tuskens in the Jundland Wastes, escaping when Obi-Wan Kenobi frightened the raiders off by imitating the call of a krayt dragon.