Shmi Skywalker Lars

The mother of Anakin Skywalker was also a brave and resilient woman who survived life as a slave to become a Tatooine moisture farmer. Shmi surrendered her son to the Jedi Order, putting him on a path to become one of the greatest Jedi. Her death at the hands of Tusken Raiders became a critical step on Anakin's journey to the dark side.
VIDEOS //
Episode I's "One" campaign included this commercial featuring Shmi Skywalker, and first aired on May 3, 1999.

Inside the humble home of young Anakin Skywalker and his mother Shmi, Qui-Gon and Anakin discuss Podracing and Jedi Knights. Qui-Gon shows off his "Jedi reflexes" by catching Jar Jar's tongue as it lunges for food.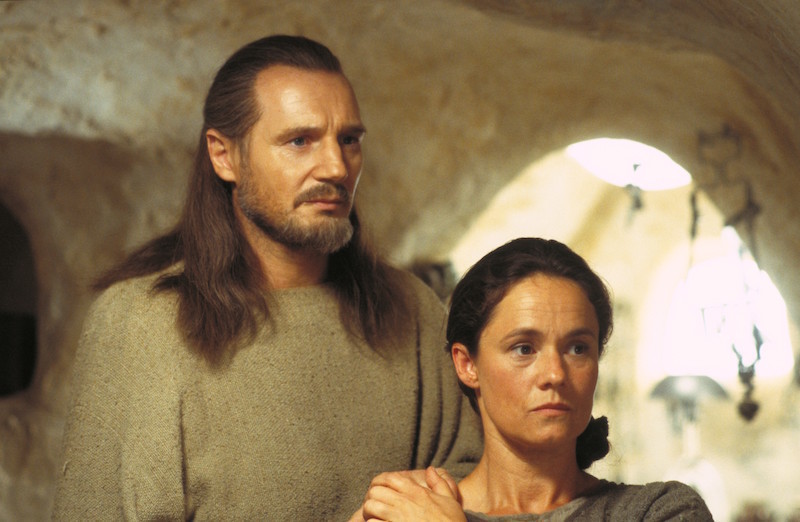 A slave on Tatooine, Shmi Skywalker raised her son Anakin in Mos Espa. The Jedi Master Qui-Gon Jinn discovered that Anakin was strong with the Force and helped the boy win his freedom, then took him to Coruscant to be trained as a Jedi.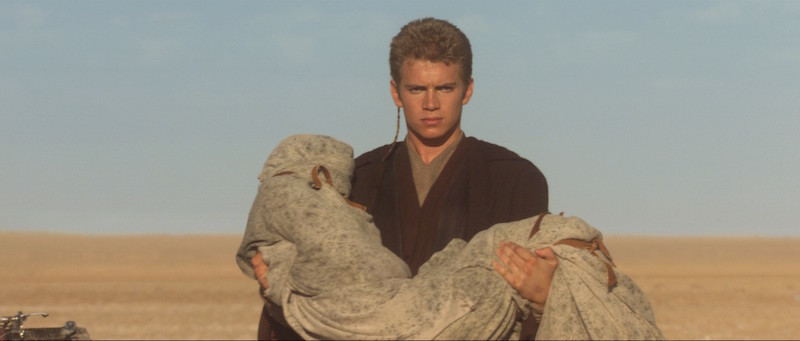 Shmi remained on Tatooine, where a moisture farmer named Cliegg Lars bought her from Watto, freed her and made her his wife. But Tusken Raiders captured Shmi and tortured her. Anakin arrived too late to save his mother, and vowed he would grow so powerful that he could prevent those he loved from dying.