Bring home the fourth and final season, packed with bonus features!
Loth-rat, Loth-cat, Loth-wolf, run. Pick a path and all is done.
It's time to return to Lothal with the Ghost crew. StarWars.com is thrilled to announce that Star Wars Rebels: The Complete Fourth Season will be available July 31 on Blu-ray, complete with all 15 action-packed episodes from the final season, plus exclusive, never-before-seen extras.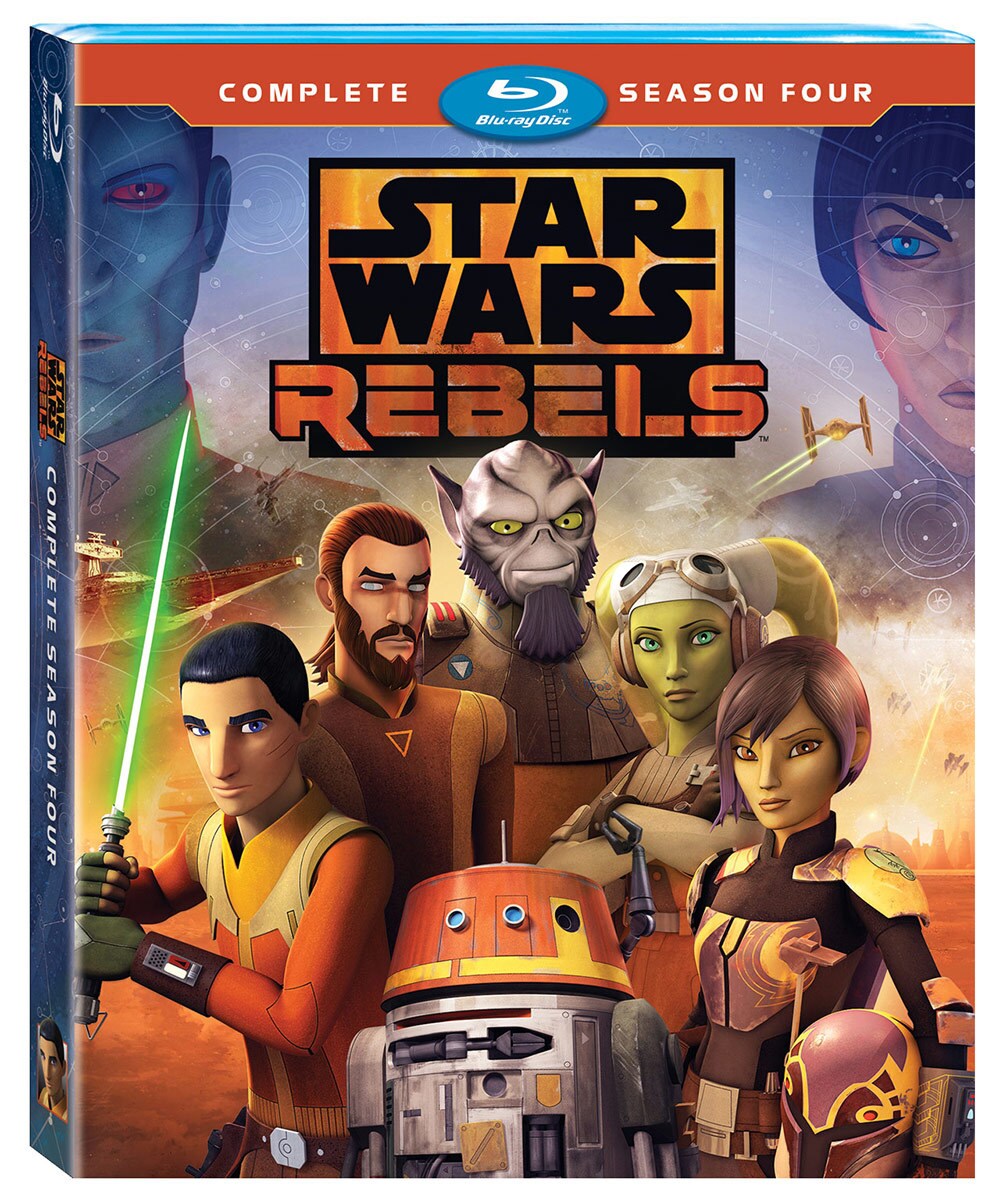 Listen as Executive Producer Dave Filoni shares his wisdom on six audio commentaries, and go inside the show as the series' creators explore what brought Ezra, Kanan, Hera, Sabine, Zeb, and Chopper to the end of their journey in the extra "Ghosts of Legend."
Learn about the nature of the Force as Filoni shares insights into the power that binds the galaxy together in Rebels and across the Star Wars saga with the special, "Forces of Rebellion."
Meet the mastermind behind the score from the series in a special behind-the-scenes feature on the composer, "Kevin Kiner: The Rebel Symphony," and discover what inspired the show's most enduring musical themes.
And, of course, both the DVD (also arriving July 31) and Blu-ray sets come complete with the final season of Rebels Recon, StarWars.com's own entertaining and informative recap that dives into the themes and making of each episode -- and uncovers some special Easter eggs.
All the paths are coming together. We're sure you're going to like where they lead.
Disc Specifications:
Release Date: July 31, 2018
Format:   Blu-ray (2-Disc) & DVD (3-Disc)
Rating: US: TV-Y7, CE: PG, CF: G (Bonus Material Not Rated)
Run Time: Approximately 353 minutes
Closed Captioned: Yes
Aspect Ratio: 1:78:1 (Widescreen)
Audio: English & French 5.1 Dolby Digital, Spanish 2.0 Dolby Digital
Languages/ Subtitles: English, French, & Spanish
For more on the fourth season of Star Wars Rebels, check out StarWars.com's Ranking Rebels series, Dave Filoni discussing the final season on The Star Wars Show, and a look back at the Rebels panel at Star Wars Celebration Orlando!
StarWars.com. All Star Wars, all the time.