The artist of Marvel's new miniseries reveals his early sketches from the critically-acclaimed first issue with personal commentary.
Marvel released Captain Phasma #1 this week, finally revealing what happened to the chrome-armored warrior following The Force Awakens -- and her escape from the trash compactor. (Let's just say you wouldn't want to be the guy or gal who had some compromising information about Phasma.) In celebration of its release, StarWars.com asked series artist Marco Checchetto to take us behind the panels of the landmark issue with his early sketches, layouts, and commentary.
Page 1: "With Captain Phasma, I had the opportunity to work on every era of Star Wars. Obi-Wan and Anakin in the prequel era, Shattered Empire and "The Screaming Citadel" in the classic trilogy, and now in the new era of Star Wars. Page 1 was the most difficult page to do. I did it at the end of issue 1. We started with a big splash of Phasma and I wanted put in a little Easter egg: The door behind her is exactly the same door we saw in the trash compactor of A New Hope."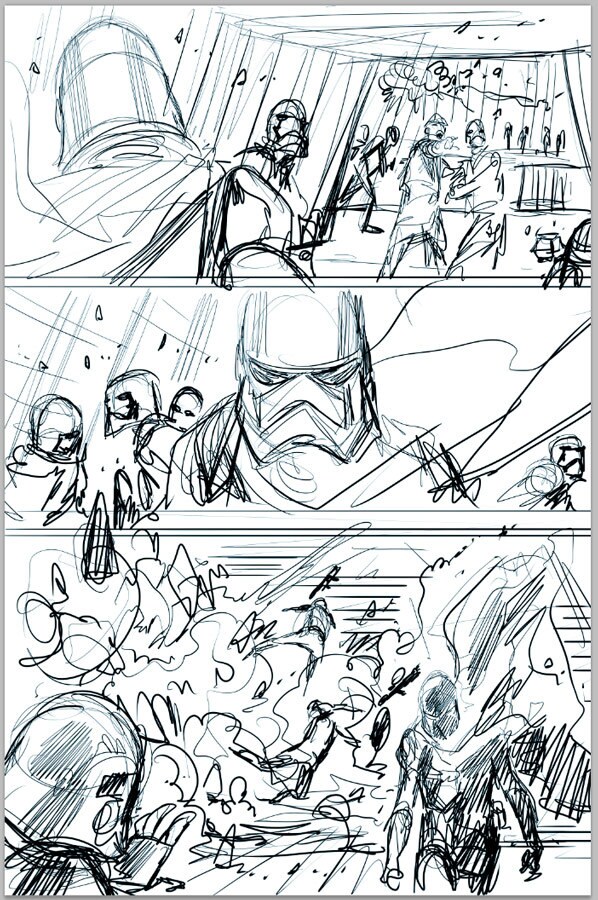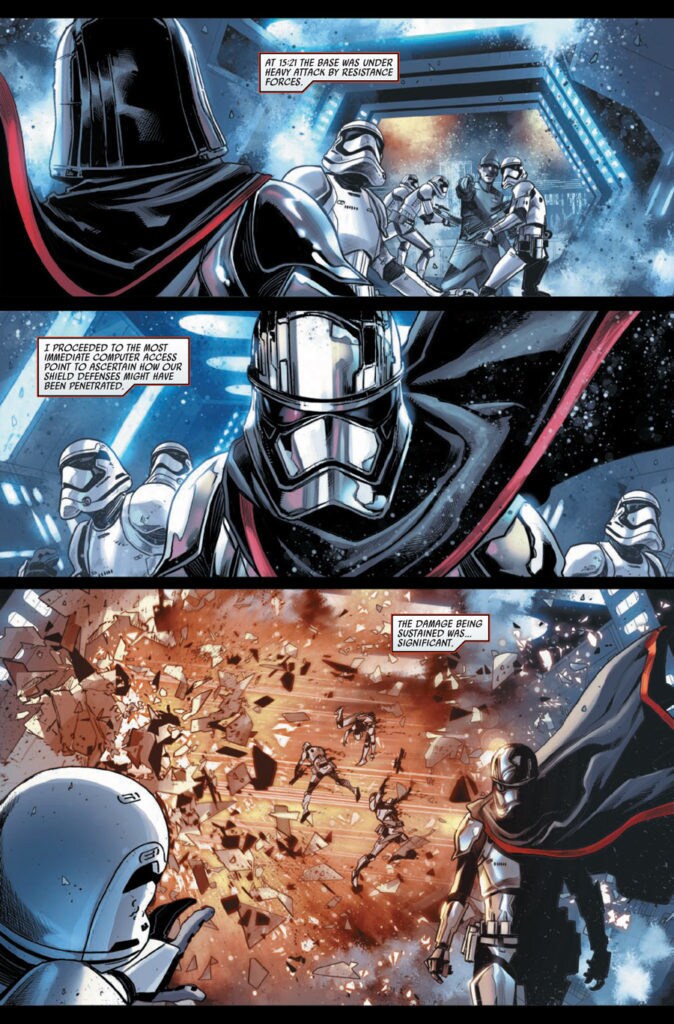 Page 2: "I watched The Force Awakens many times -- I love it -- to give these pages the same atmosphere as the movie. Page 2 was my first page of this miniseries. I used it to study a lot of elements: Phasma, backgrounds, and also the new stormtroopers. Here I studied, with Andres Mossa (the color artist), a way to make Phasma's chrome armor realistic but not heavy to the eyes. Andres did a wonderful job. It was a great challenge and I hope you will like the final result."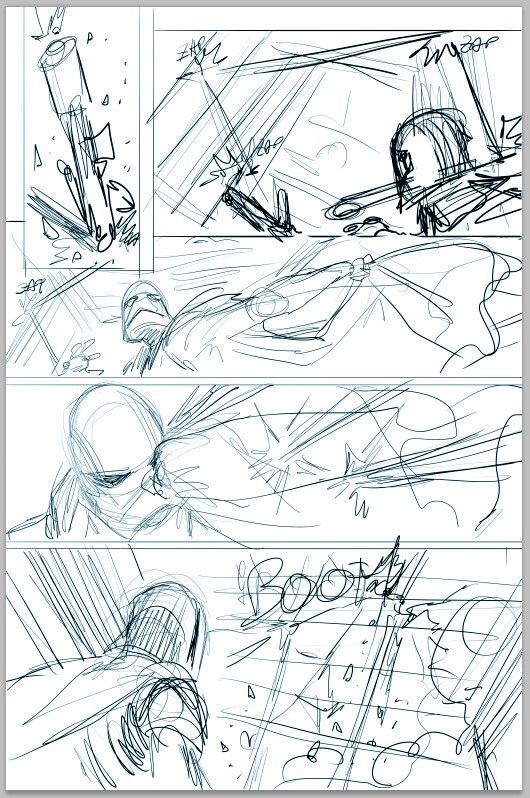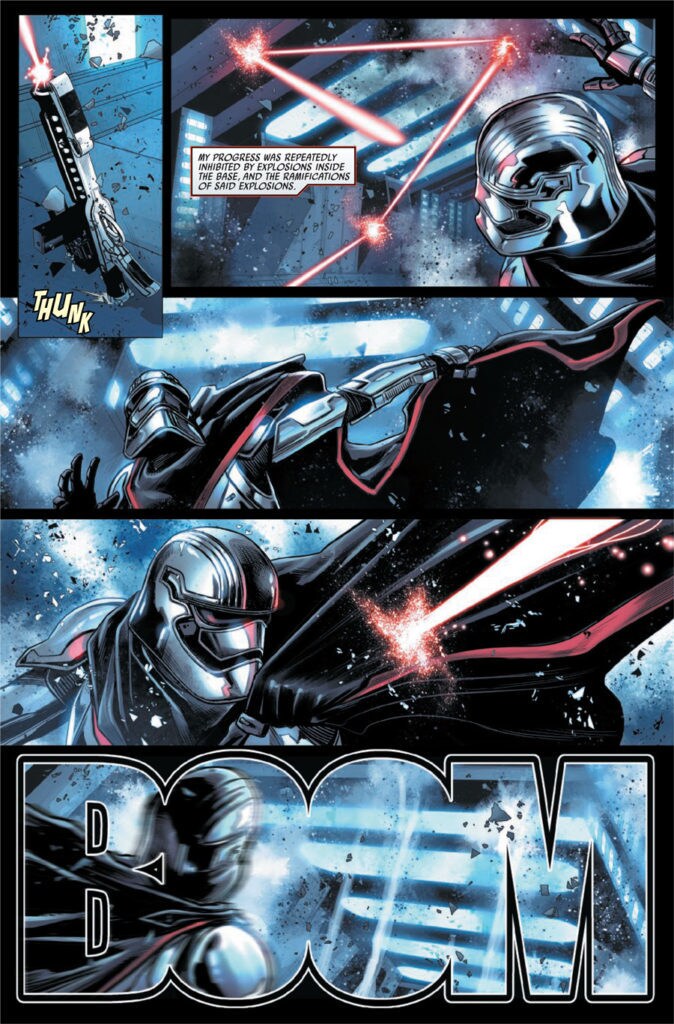 Page 3: "The story by Kelly Thompson is so intriguing and the script is so well written that it draws itself. On this page we can see that the Phasma's cape is very useful, and not just an accessory."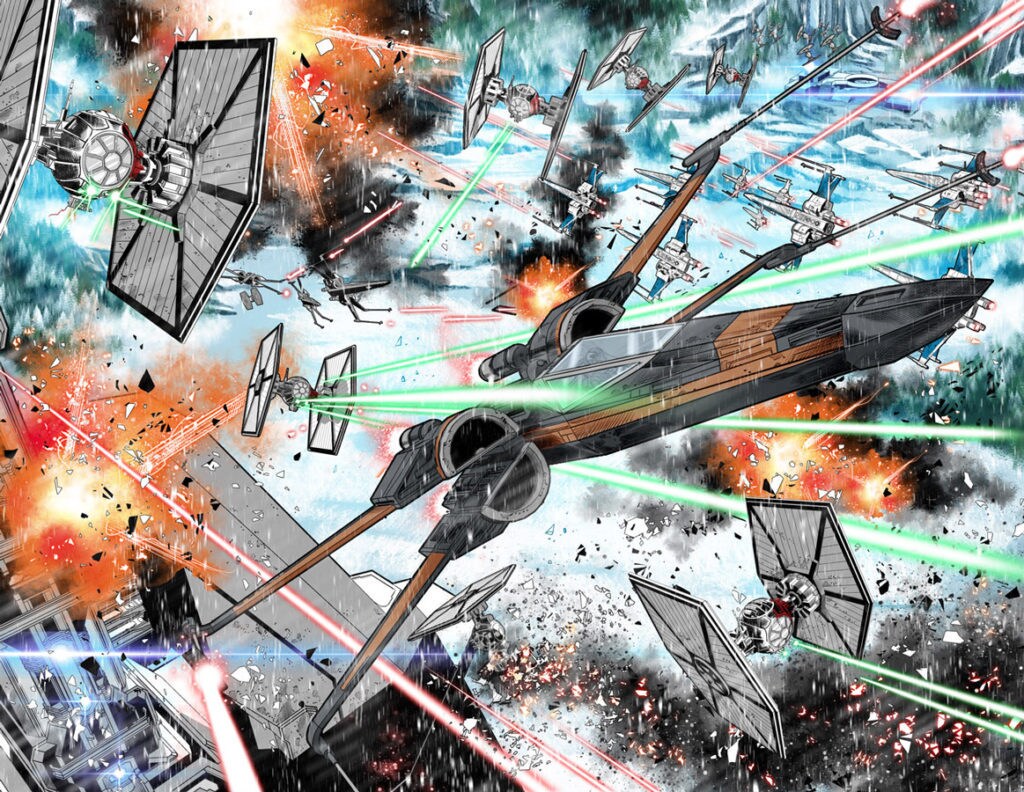 Page 4/5: 
"
Kelly has a great taste for spectacular scenes and knows exactly when the artist needs space to open the scene. In these pages, I asked to draw Poe Dameron's X-wing. 
When I want a precise atmosphere, I usually color some parts of my pages, as in this case, to help the colorist do an easy job."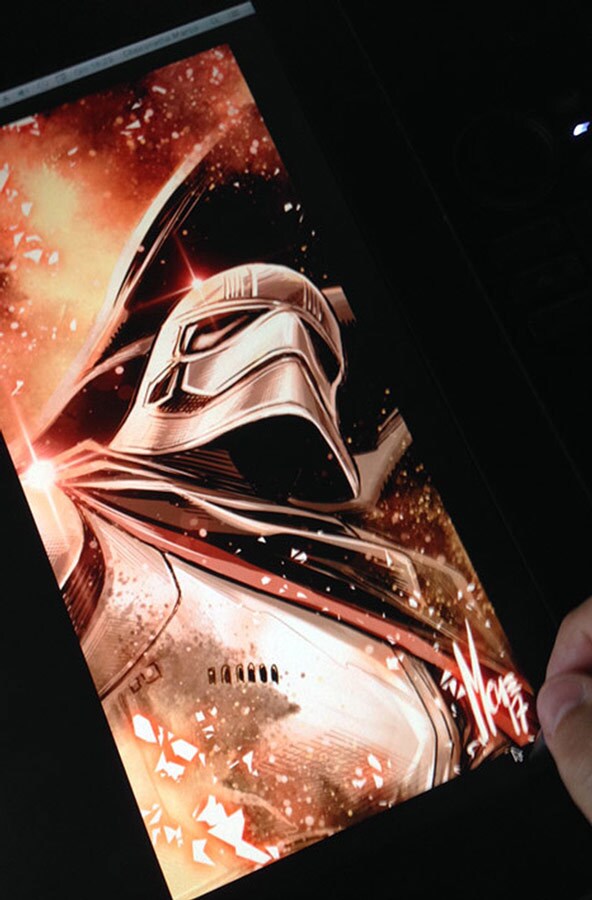 "Kelly, Andres, our editors Jordan [D. White] and Heather [Antos], and I had a lot of fun with this book. I love Star Wars. I hope you will all like this miniseries, too."
Marvel's Captain Phasma #1 is on sale now.
StarWars.com. All Star Wars, all the time.