Create your own porg flock with this easy craft!
One of the breakout stars of Star Wars: The Last Jedi are the irresistibly adorable porgs. The cute creatures make their home on the island of Ahch-To, but you can make a different kind of porg nest for your own home.
With just unfinished wooden nesting dolls and some paint, create a one-of-a-kind The Last Jedi craft that can make a perfect, personalized gift for the Star Wars fan in your life.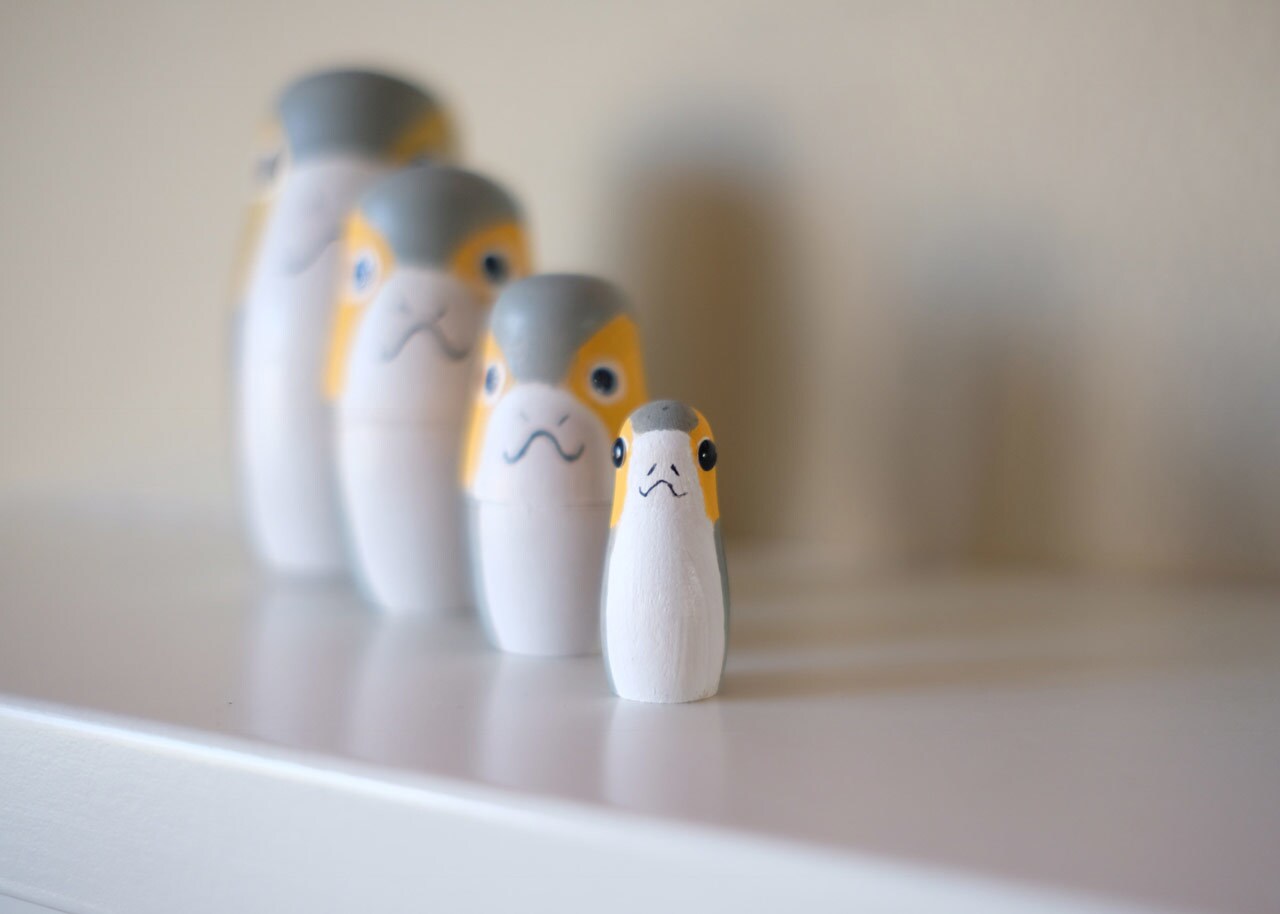 What You'll Need*