Make your work day smoother with Star Wars analysis and discussions!
The Force surrounds us, and I'm convinced that's also true of Star Wars podcasts. It seems like there are new ones to listen to every time I turn around. As I start training for the Star Wars-run Disney event in January, I'm filling up my queue and I love hearing how each podcast offers something different. I'll never be able to listen to them all, but I'm trying my best. The Star Wars Report and Radio Free Tatooine are two of the Star Wars podcasts on my subscription list, and I spoke with the folks behind those podcasts about what topics they cover, their thoughts on discussing Star Wars rumors, and more.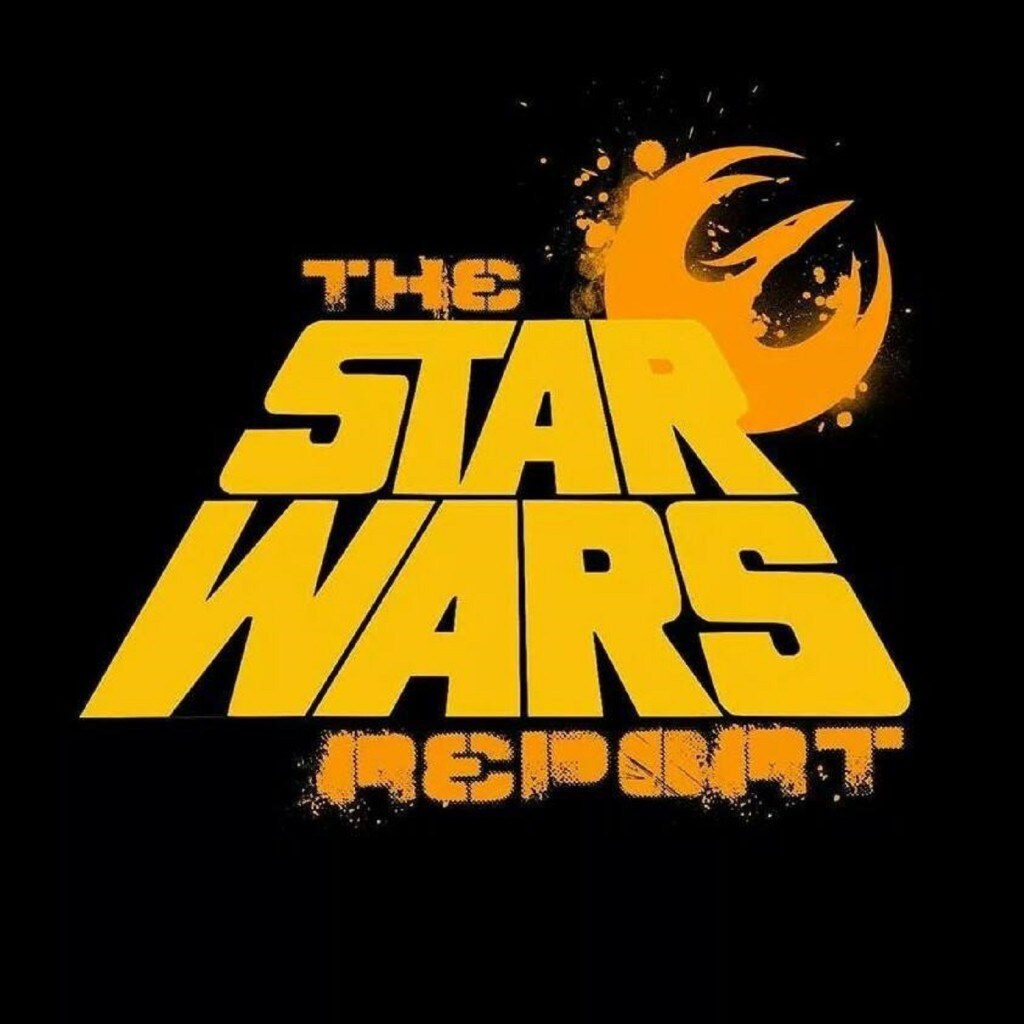 This is where the fun begins. Hosts Riley Blanton and Mark Hurliman aren't afraid to bring a lighter touch to the Star Wars universe as they discuss news and conduct interviews every week on The Star Wars Report. They began their podcast in April 2011.
On why they started podcasting:
Riley: I have always been a lover of all thing Star Wars since I first saw The Phantom Menace on video in the early 2000s (Yes, I'm one of those kids). However, it wasn't until I discovered the world of podcasting when I really jumped into the deep end of the fandom swimming pool. I've always been very open about the fact that starting The Star Wars Report was a direct result of the inspiration of some amazingly talented podcasters that had been there towards the start of the podcasting revolution. Steve Glosson's Geek Out Loud and Jason Swank and Jimmy Mac's RebelForce Radio ignited my fandom in a way that it never would have. There are many ways of expressing fandom but podcasting is the most personal. When you hear a fan's perspective in his or her own voice, you can connect with them on a personal level.
On the topics they discuss on The Star Wars Report:
Riley: The Star Wars Report's focus is on conversation that stems from what's currently going on in the Star Wars community. We talk about all the latest Star Wars news including the upcoming films, TV, and books. Toss in coverage of Star Wars Celebrations, Dragon Con, and other fan gatherings and interviews with creatives in the Star Wars universe, and we get an hour of Star Wars podcasting fun each week.
Mark: The Star Wars Report's greatest strength is our community. We've gone to recording live and really interacting with our listeners, and that's a lot of fun. Riley typically picks out the week's headlines that interest him or lines up an interview, or I'll bring a few topics that I want to focus on and we just start discussing the topics. When it comes to in-depth book and comic coverage, we let Star Wars Beyond the Films and Star Wars Bookworms take the lead.
Cool moments they've had as fans because of their podcast:
Riley: There are so many, but if I had to pick one it was the opportunity to interview Anthony Daniels at Celebration VI. He was one hundred percent and charming the whole time, and afterwards, he was nice enough to say a few encouraging words about The Star Wars Report. It certainly made my day.
Mark: Oh man. Beyond meeting Pablo Hidalgo and Erich Schoeneweiss at Celebration, I'd have to say it's a toss-up between the interviews or the fan interactions. Celebration Anaheim was my first big fan gathering, and I went to the Star Wars Podcast Listener Meet-Up. Wow. I met so many fellow fans who blew me away -- fans who take time out of their lives to listen to me ramble. Pretty humbling and so much fun. I stayed out late that night discussing a great many things about Star Wars with my fellow fans.
On how they handle rumors and discussions about The Force Awakens:
Mark: We actually discussed it at length one night. In the end, when it comes to the show, I let Riley bring them to the table. I won't shy away from the spoilers here and there for the sake of the show. However, in general, I'm staying as spoiler-free as I can. I mean, let's be honest here -- I'm scared to death that I'll go into the theater with preconceived notions of what this film should or shouldn't be. That would be the biggest tragedy of all for my fandom. So basically, we're conflicted.
Advice they have for those who would like to start a Star Wars podcast:
Riley: There is no try. Podcasting has never been easier. Find your passion and figuring out the technical part is easy to overcome.
Mark: I started out with a $10.00 headset mic, a very old PC, and Skype. Eventually, I became an editor of the audio files and began producing shows on my own. The best thing to do: reach out to a fellow podcaster. Most shows have contact information and would be happy to give advice. We podcasters really are a tight knit community.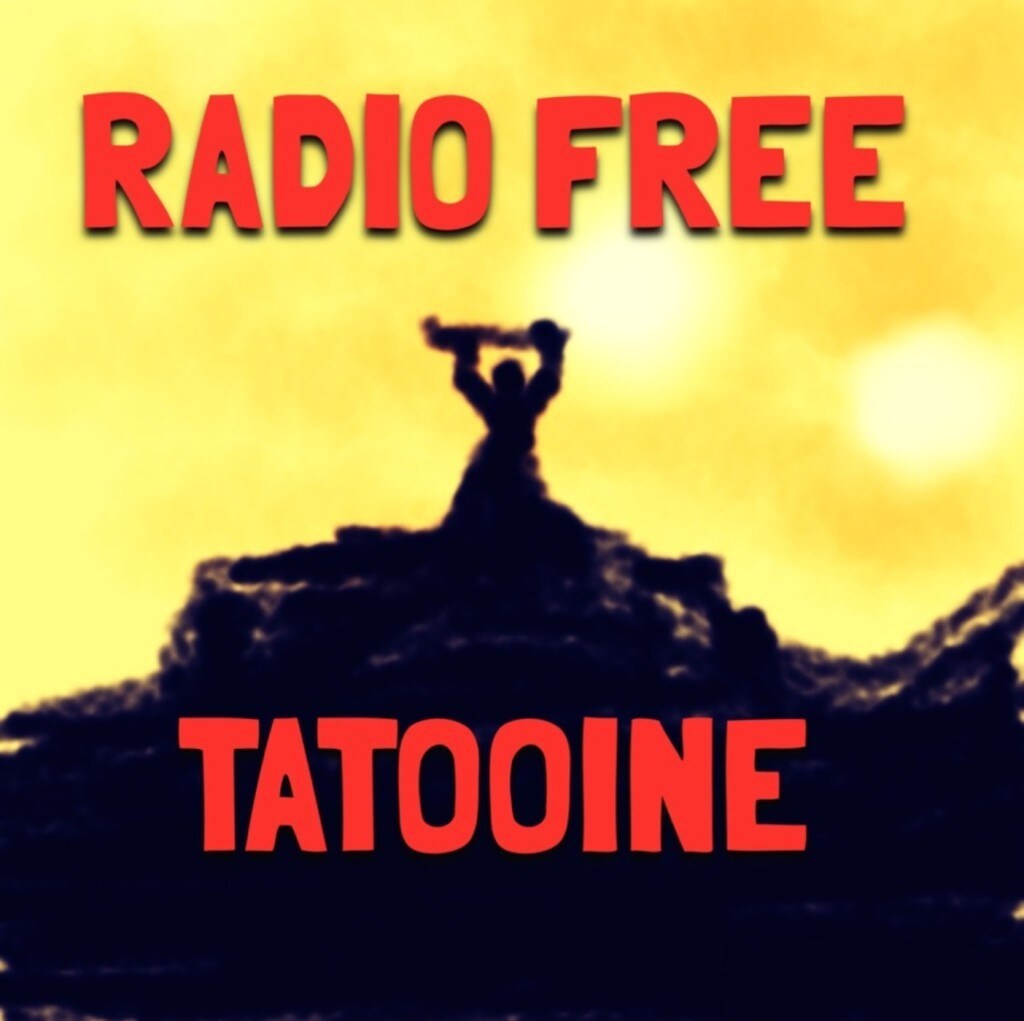 Sean, Amy, and John are the Luke, Leia, and Han of Radio Free Tatooine -- maybe not in that exact order. They started their weekly podcast in October 2014 and see it as a regular chance to talk about and express their love for the galaxy far, far away.
On why they started podcasting:
Sean: John and I worked together in college radio, hosting an X-Files-inspired supernatural investigation show called The Other Side. Finding a different werewolf sighting or alien abduction to discuss every week was near impossible, and it really wasn't a very good show. Fortunately, with Star Wars there is always something to talk about and the saga played a big role in all our childhoods as well as adult lives. What we try to bring to the table is an approachable conversation -- one that, if the listener overheard it at a party, they wouldn't feel intimidated by us and could jump right in. That and killer puns.
On what sort of discussions they have:
Sean: When we started, we obviously talked a lot about Rebels since that had really just begun. On the average show, we sort out the news and give our takes on the top stories, then maybe touch on a few rumors if they aren't too much of spoilers. Most shows, we have a free-form discussion at the end about the new episode of Rebels, the latest comic or novel, or who has the coolest lightsaber. We don't have any delusions of grandeur that we're a top news source. There are plenty of Star Wars journalists who do very good work and we know we haven't the time or know-how to compete for breaking stories. Instead, we focus on having fun and celebrating our fandom. We also have an original audio drama called Shadow Quarry we're currently producing, which will be a part of each episode starting soon.
Exciting fan experience that has happened because of the podcast:
Sean: Without a doubt my favorite was Celebration Anaheim. I got a media pass and had such an amazing time there. I got to meet the hosts of so many other great podcasts, many of whom I've been listening to for a long time. I got to meet other really great fans who express their fandom in so many cool ways through writing, art, cosplay, collecting, or really anything you could think of. When I got home, people were asking me if I met any celebrities and I thought, "Not really, but better yet, I got to meet my friends!"
On whether they talk about spoilers for The Force Awakens:
Sean: We don't have an official no-spoiler policy so to speak, but we try to be considerate about them. We don't generally discuss things that would be considered "spoilers" and if we do, we're upfront about it. Sometimes we'll briefly cover a story that another site posted but instead of actually getting to the spoiler part, we link the show notes to their site. That way, it's in the listener's hands.
Advice they have for those wanting to start a Star Wars podcast:
Sean: Planning is important, but uploading that first file is much more so. Our first few episodes were rough. Like, we probably should pull them from our feed rough. But you learn best by trying and failing, no matter what Yoda says. You really just have to keep at it. Keep the content coming -- even if it's awful. You can always bounce back from a sub-par episode; we do it every week!
Head to the comments and tell me about your favorite Star Wars podcasts. Need recommendations? Check out the rest of the Podcasting Across the Galaxy series.
Amy Ratcliffe is a writer obsessed with all things Star Wars, Disney, and coffee. Follow her on Twitter at @amy_geek and keep up with all things geeky at her blog.