Find out which part of the Colossus makes its debut, and much more!
Star Wars Resistance is here! The animated series follows Kazuda "Kaz" Xiono, a young pilot recruited by the Resistance and tasked with a top-secret mission to spy on the growing threat of the First Order. Visit StarWars.com following each episode for "Bucket's List Extra," an expansion of our weekly fun-facts video series Bucket's List, often featuring never-before-seen concept art and stills from the show. In this installment, we look at "The Disappeared."
Bucket's List Extra – "The Disappeared"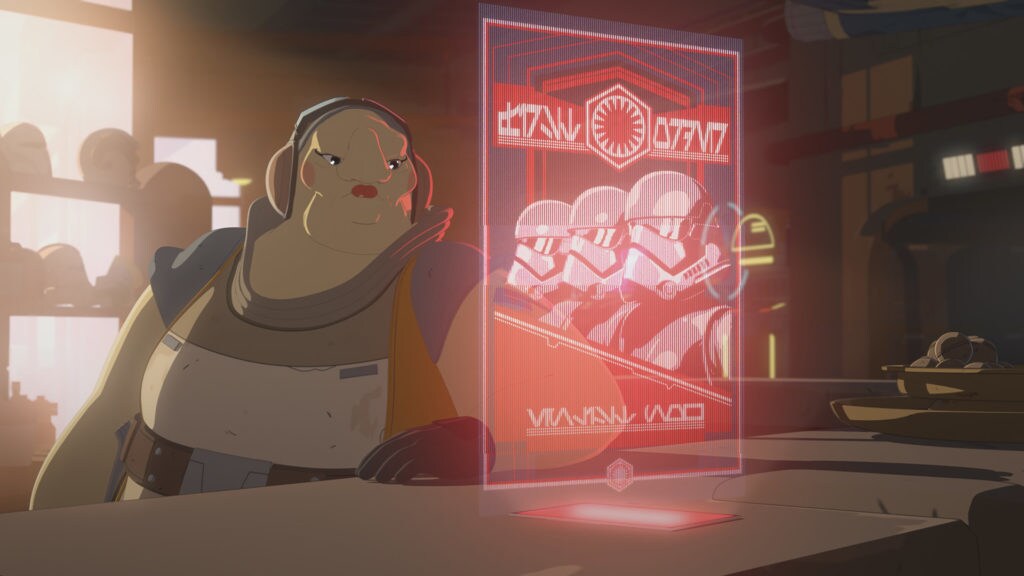 1. Looking for future stormtroopers.
The First Order propaganda poster the troopers bring to Aunt Z's says (in Aurebesh) "FIRST ORDER; ENLIST NOW."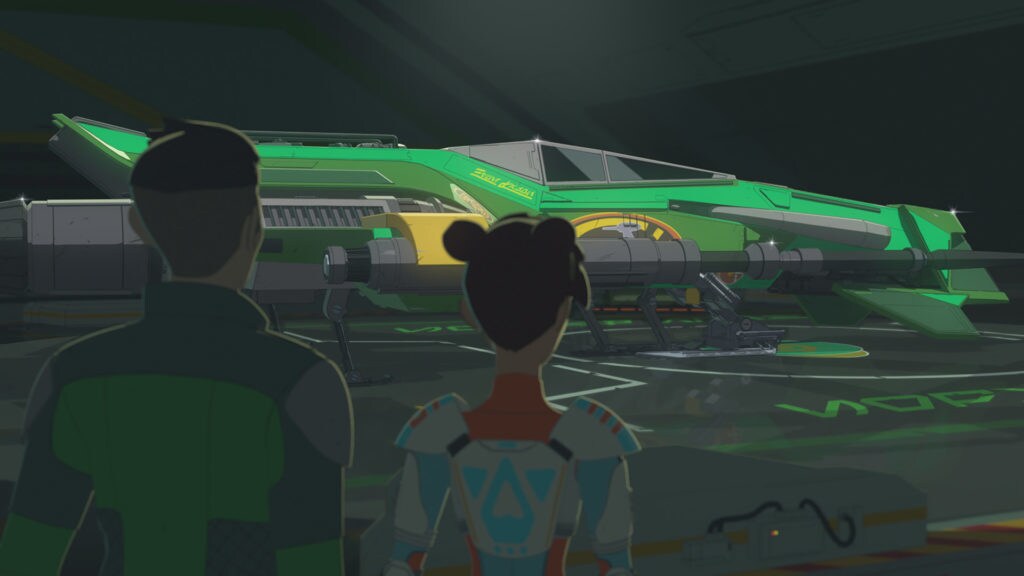 2. Believe the Hype.
Hype Fazon's hangar bay (designated hangar C2) has his name and logo on the door and floor, so no one mistakes who it is for. It is the cleanest version of a Colossus hangar yet seen, because Hype cares so much about appearances.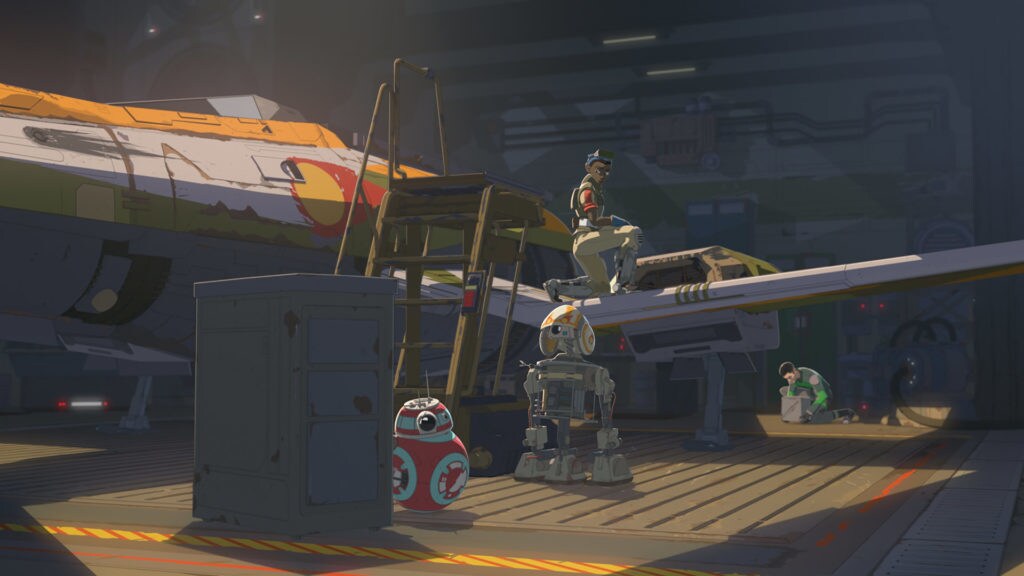 3. Wear and tear.
The Fireball has new carbon scoring marks on it from its adventure inside the cored planetoid in the previous episode.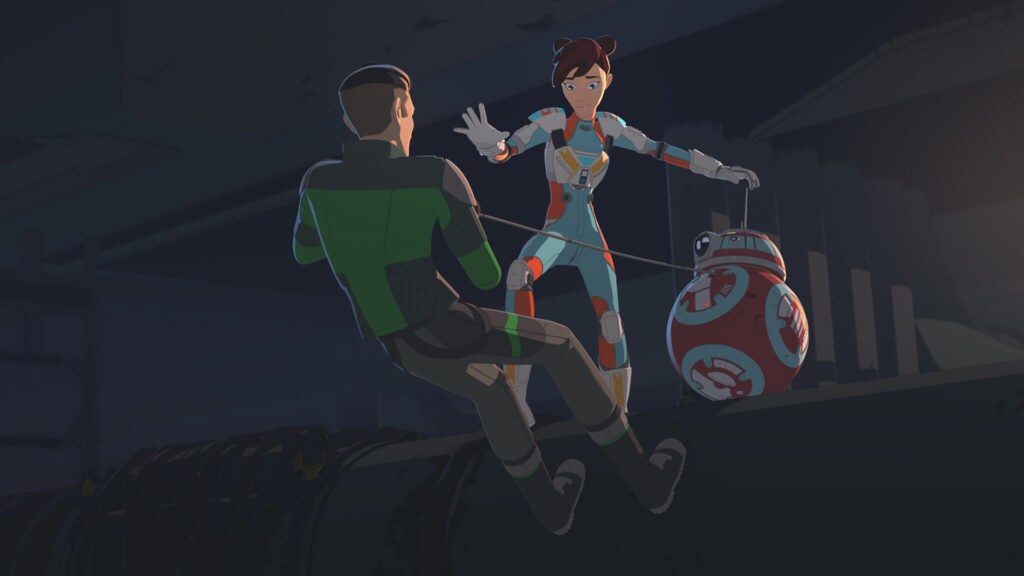 4. Balancing act.
Newly designed for this episode is the underside of the West Docks, full of industrial piping for Kaz and Torra to climb. Banks of containers hang from below the station, increasing its storage capacity considerably.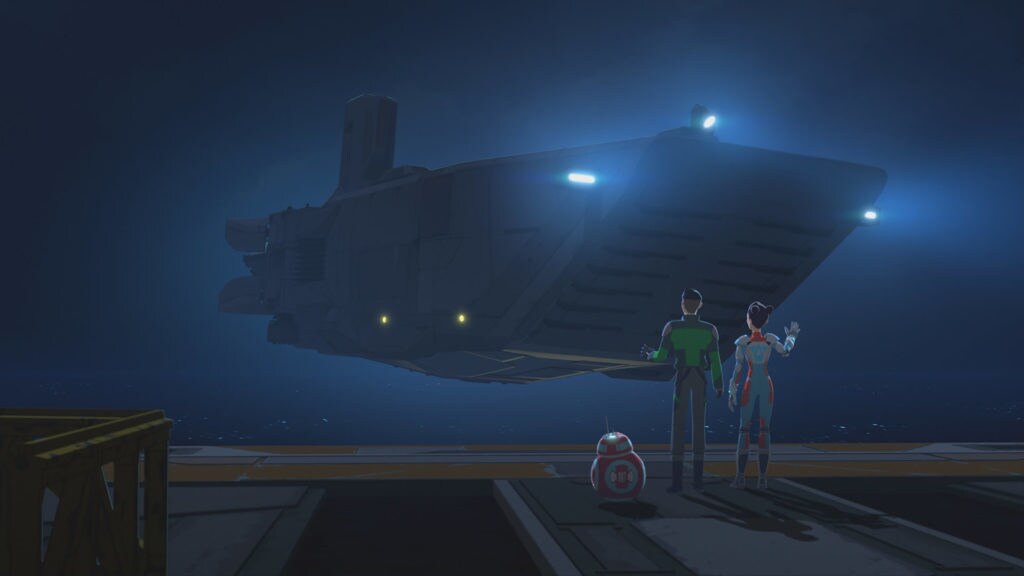 5. A familiar ship.
This episode marks the first appearance of a First Order Transporter in the series. This was one of the first ships seen in Star Wars: The Force Awakens, bringing Finn to the planet Jakku.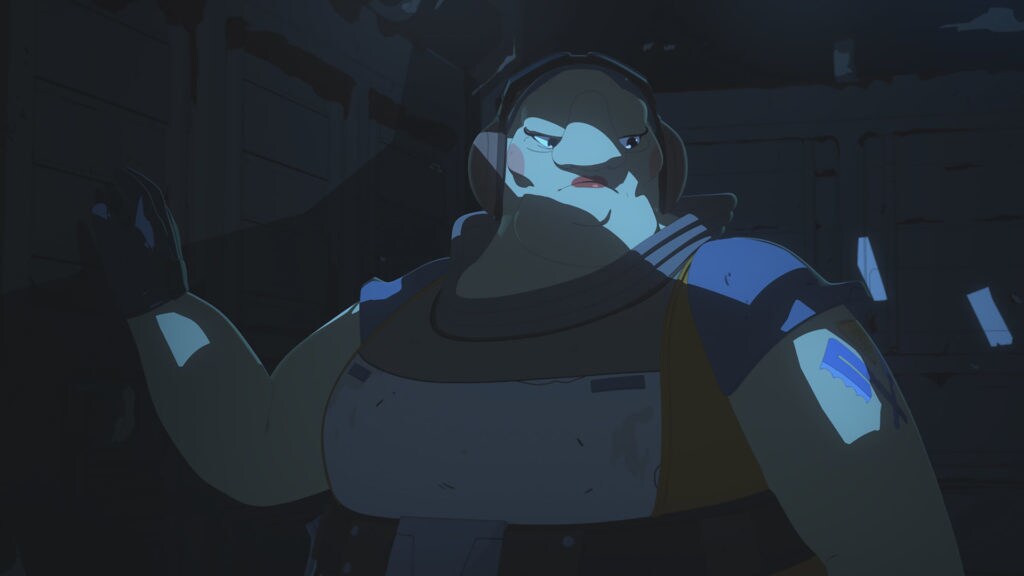 6. Takodana time.
Aunt Z mentions having an old friend on Takodana. Perhaps she and Maz Kanata exchange drink recipes from time to time?
In case you missed this week's Bucket's List video, check it out below!
Bucket's List
https://www.starwars.com/video/buckets-list-the-disappeared-star-wars-resistance
Star Wars Resistance airs Sundays at 10 p.m. ET/PT on Disney Channel.
StarWars.com. All Star Wars, all the time.