Bring the rebellion to your bookshelf.
Rogue One is coming up on the horizon like the Death Star approaching your planet, and so there's a good chance you're going to be at the movie theater starting December 16. But you should also make a stop at your local bookseller so you can bring the excitement of Rogue One home with you, and we've got a whole U-wing full of reading adventures for your entire rebel cell.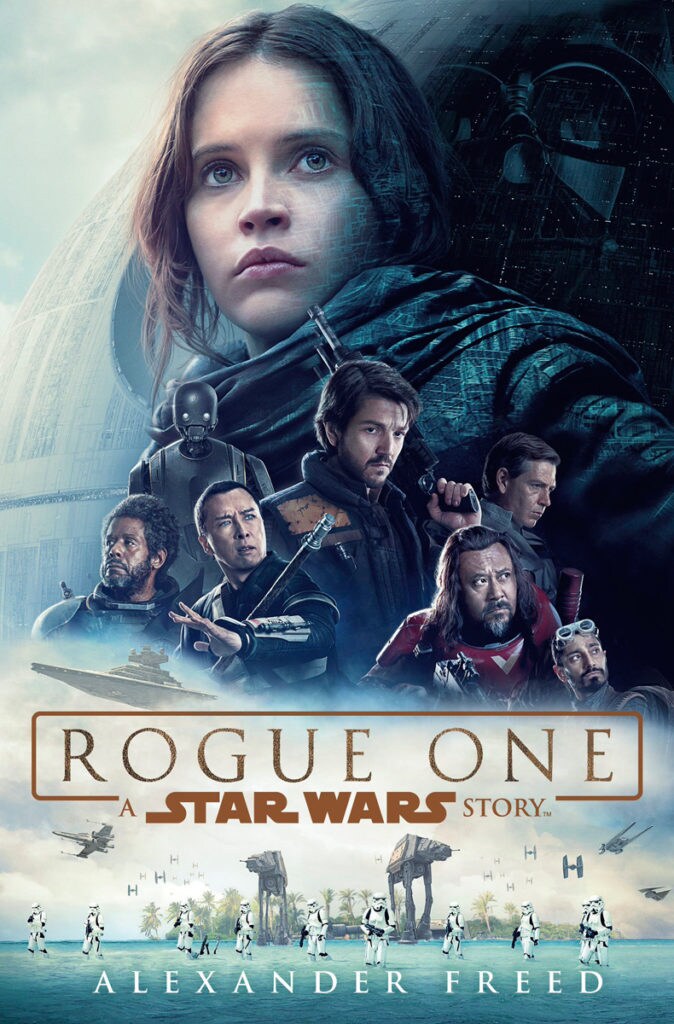 A novel approach!
Want to relive the rush of the Rebellion built on hope? The novelization of Rogue One: A Star Wars Story will be available as an ebook on December 16 and as a hardcover on December 20 from Del Rey, written by Alexander Freed. Freed is the author of Battlefront: Twilight Company, which focused on the regular Rebel Alliance troops on the front lines as they move from battle to battle, and I bet that that Freed's ability at bringing military characters and action to life is a great match for the story of Rogue One. And if you'd rather listen to the story, the unabridged audiobook, read by Jonathan Davis, will be available for purchase for download on December 16 and on CD December 22 from Penguin Random House Audio. And don't forget that the Rogue One prequel novel, Catalyst, by James Luceno is already out in hardcover, ebook, and audiobook!
And for the younger readers, there's a version just for them. Star Wars: Rogue One: Junior Novel will come out as an ebook on December 16. Written by Matt Forbeck and published by Disney-Lucasfilm Press, the junior novelization will bring the action of Rogue One to readers' imaginations. If it's anything like the junior novelization of The Force Awakens by Michael Kogge, older readers will also get some good insights out of it. If you want a print copy, look for it in March 2017.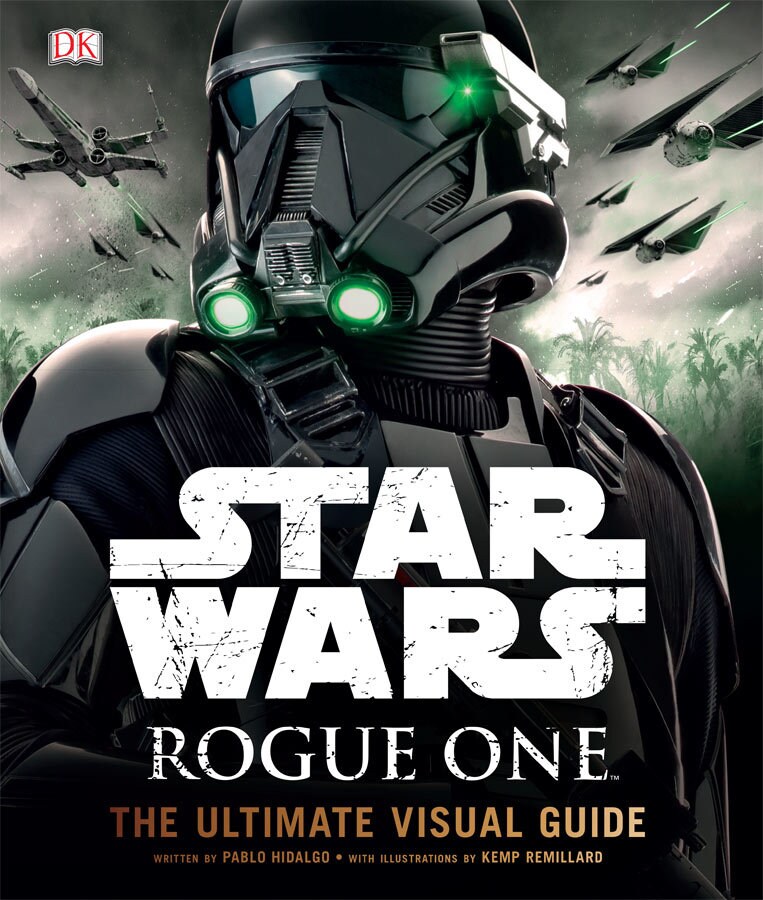 Rogue recon
If you're like me, you want to know more than just what's seen on screen -- who are those guys in the background? What's inside that new tank? What's it like on this new planet? How did the story of this movie get envisioned? What's that flashing? There's plenty of resources headed our way on December 16.
Your first stop has got to be Star Wars: Rogue One: The Ultimate Visual Guide. Written by Pablo Hidalgo, this 200-page reference book from DK is full of images and stills from the movie, detailing the characters, technology, and places of Rogue One. More than just a visual dictionary, it also includes new cross-sections of vehicles and locations. And since it's from the Lucasfilm Story Group's go-to person for Star Wars knowledge (and author of numerous guide books like The Force Awakens: The Visual Dictionary and the Essential Reader's Companion), you know it's going to be full of all kinds of cool facts.
And if visuals from the film aren't enough, you can dive into the design behind the film with The Art of Rogue One: A Star Wars Story from Abrams Books. Filled with hundreds of pieces of concept art, sketches, matte paintings, storyboards, and costume and vehicle designs, this book by Josh Kushins will show you the story behind the story through its evolving imagery.
Get stuck on even more knowledge of Rogue One with the Ultimate Sticker Encyclopedia: Star Wars: Rogue One from DK. With over 1,000 stickers, you'll have a lot of fun covering every surface imaginable with the characters, ships, and scenes from the movie. But there's more than just adhesive fun here -- it's also chock full of facts! Peel on over to our behind-the-scenes look at this repository of Rogue One information that's great for both kids and adults.
Want to get your intel from an in-universe perspective? Rogue One: Rebel Dossier brings together the Rebellion's data files on our heroes and their mission in this book written by Jason Fry and published by Disney-Lucasfilm Press. Who knows what's in it? It's classified! Our spies abroad tell us that it might also be available from Egmont UK as Rogue One: Mission Files.
Or if seeing the entire galaxy is your aim, Star Wars: Galactic Maps (currently out in the UK by Egmont UK, on sale in the US on December 20 by Disney-Lucasfilm Press) covers the worlds of the entire Star Wars saga, including the planet Jedha from Rogue One. Illustrated by Tim McDonagh, this atlas brings together maps describing the happenings on the worlds of Star Wars, as well as star charts and illustrated timelines and bios of key historical figures of the galaxy far, far away.
And if you still want more, coming at the end of January from Titan is the Rogue One: A Star Wars Story - The Official Collector's Edition. It will take you into the story with words and pictures, as well as go through the making of the film with concept art and behind the scenes photos and information. And it will come in both a light side and dark side cover variants.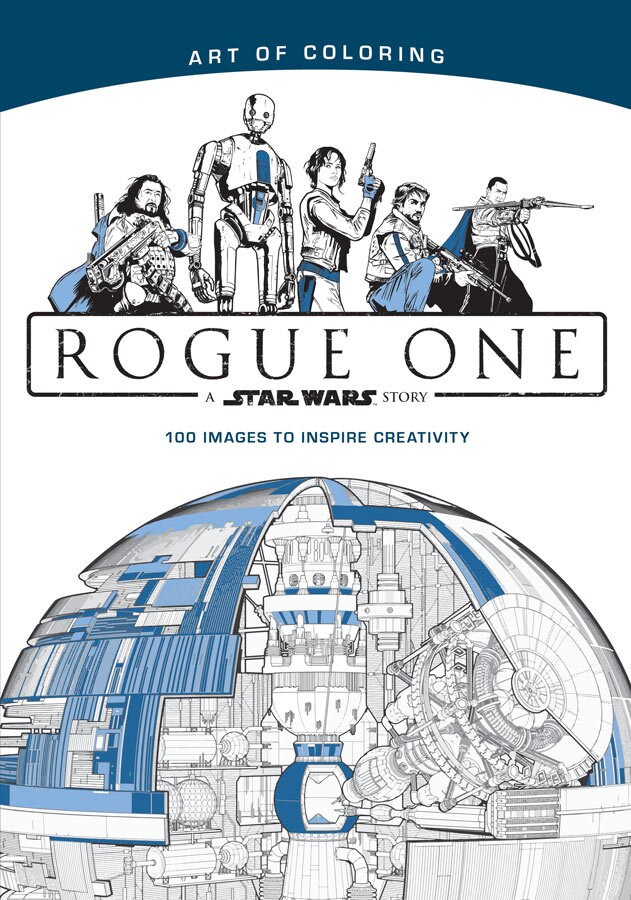 What will you do?
If you'd rather do than do not, there are some Rogue One books for you!
The Empire might be trying to finish construction of their Death Star, but you can construct your own U-wing starfighter when you get Star Wars: Rogue One Mini Build. From Egmont UK, this book has the pieces and instructions to let you build a paper model of the newest ship in the rebel fleet.
Need more stickers? Egmont UK has a minibook of stickers and posters with their Star Wars: Rogue One: Profiles and Poster Book.
And if coloring is your thing, there are a hundred images to pencil in with the Art of Coloring: Rogue One: A Star Wars Story from Disney-Lucasfilm Press.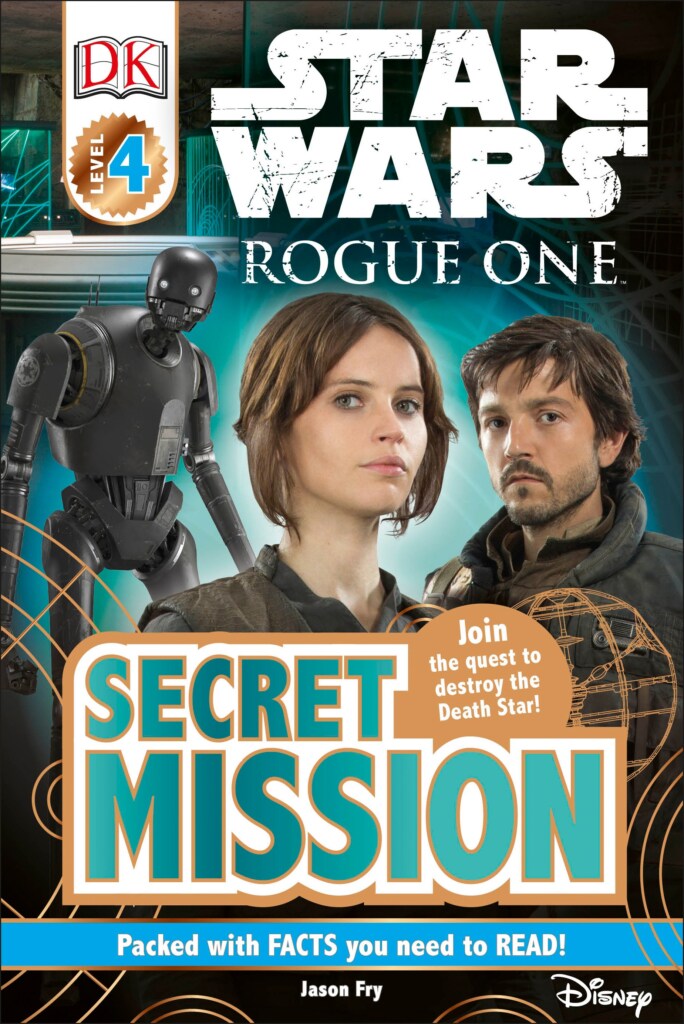 For younger rebels
While many of the titles above are geared towards adults and kids, there's a few special treats for the younglings. Jason Fry has penned a book in DK's leveled reader series: DK Readers L4: Star Wars: Rogue One: Secret Mission. Using a variety of ways to present information, this book is aimed at independent readers aged 9 to 11.
Remember -- read and the Force will be with you!
Rogue One: A Star Wars Story arrives December 16, 2016. Visit the official Rogue One: A Star Wars Story movie site for tickets, trailers, and more Rebel intel.
James Floyd is a writer, photographer, and organizer of puzzle adventures. He's a bit tall for a Jawa. His current project is Wear Star Wars Every Day, a fundraising effort for a refugee aid organization. You can follow him on Twitter at @jamesjawa or check out his articles on Club Jade and Big Shiny Robot.