The six-part documentary series on the history of Industrial Light & Magic is now streaming on Disney+.
When Dennis Muren first read the script for the original Star Wars in 1976, the technical wizardry required to tell the story on the screen hadn't yet been created. Simply put, the man who would go on to win nine Academy Awards for his work as a visual effects supervisor saw George Lucas' vision and thought, "This is impossible."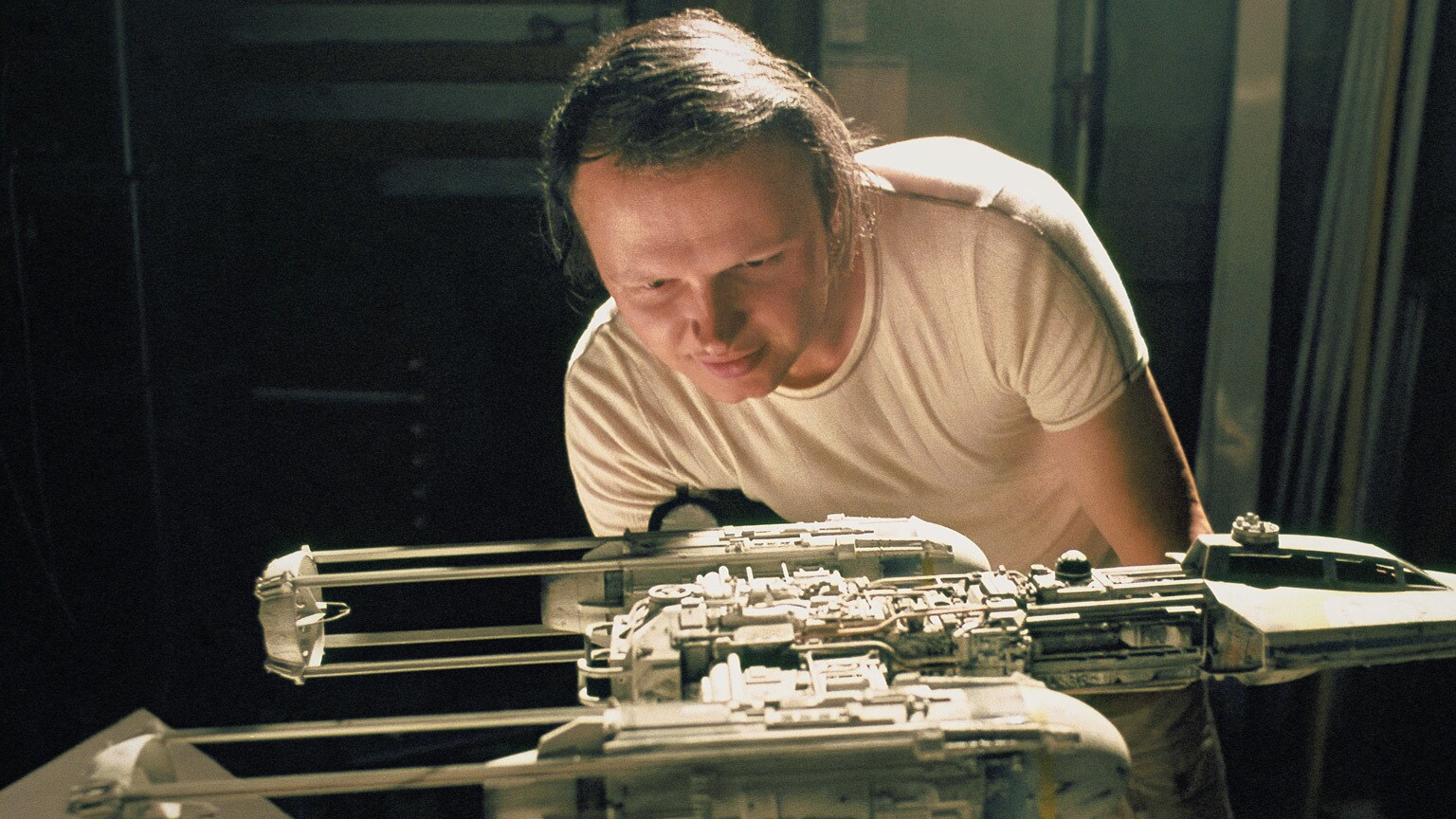 It wasn't. For nearly five decades, Muren and many other legends of filmmaking have pioneered technological advancements at Industrial Light & Magic, the special visual effects, animation and virtual production division of Lucasfilm, leading to the new documentary series Light & Magic, now streaming on Disney+.
Directed by acclaimed writer and director Lawrence Kasdan, the six-part story delves into the personal and professional history of these pioneers of modern filmmaking -- whose work inspired the entire industry of visual effects -- with unparalleled access, new interviews, and never-before-seen footage and photos including home movies.
The series was created in collaboration with Imagine Documentaries, recently founded by Ron Howard and Brian Grazer. "I suggested a history of visual effects, because even though I had been around visual effects throughout my career, it occurred to me that I didn't know much about them," Kasdan says of the project.
"The second thing that interested me were the people of Industrial Light & Magic that I had been working around for over forty years," he continues. "I'm interested in what happens between people, and why people make certain decisions in their lives. What chance is involved? What fate, what luck? So from the very beginning of this I was interested in learning what brought these people to this work. What were the relationships that they made when they arrived? Why did they continue to work there much longer than they expected, some for forty-five years or more? What has all that meant to these amazing advancements in technology? It's about people, and their gifts, and out of those gifts came technological advancements that boggle the mind."
The executive producers for Light & Magic are Howard, Grazer and Justin Wilkes from Imagine Documentaries, Kasdan, and Lucasfilm's Kathleen Kennedy and Michelle Rejwan.
Jacqui Lopez and Michael Garcia serve as co-executive producers, and the series is executive produced by Marc Gilbar and Meredith Kaulfers. The series producer is Christopher St. John and Nicole Pusateri is the supervising producer.
Kasdan and the producers assembled a talented roster of filmmakers for the project, including cinematographers Nicola b Marsh and Emily Topper, and editors Jonah Moran, Anoosh Tertzakian and Mike Long. The music is by James Newton Howard.

The six-part documentary series premieres today, July 27, exclusively on Disney+.