The story of what happened after the Battle of Endor continues!
Chuck Wendig's Star Wars: Aftermath kicked off a new -- and essential -- trilogy of novels. Picking up after the events of Return of the Jedi, it showed that the Galactic Civil War did not end at Endor. Indeed, the battle was far from over.
That battle and story will continue with Star Wars: Aftermath - Life Debt, the series' next installment, coming in early summer 2016. Take a first look at its powerful cover below, featuring the Millennium Falcon leading a trail of TIE fighters, and pre-order your copy of Life Debt now!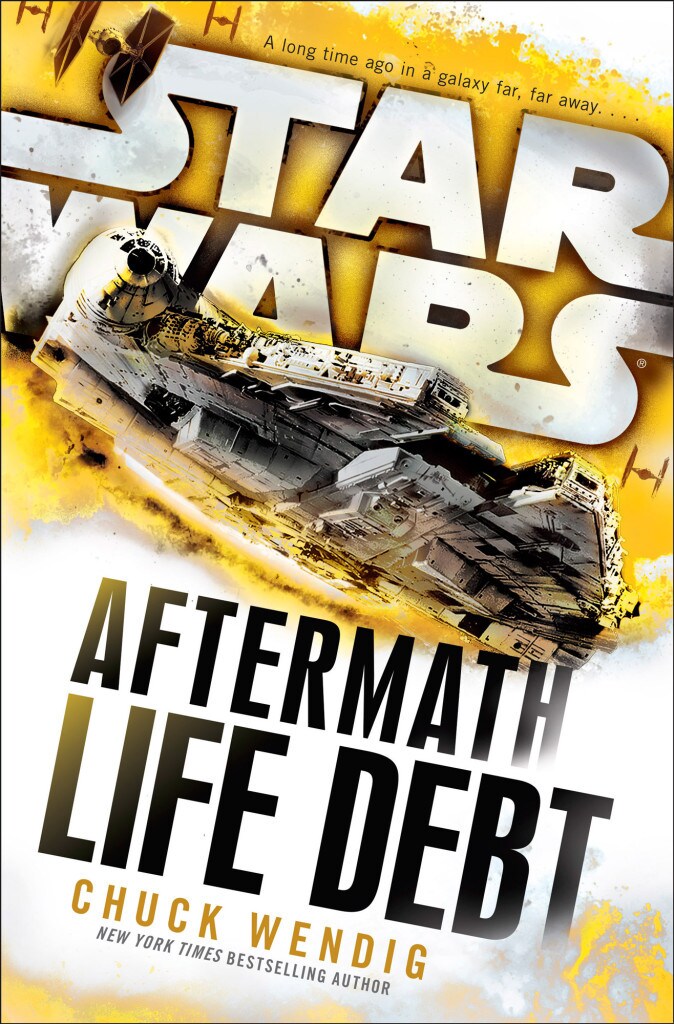 StarWars.com. All Star Wars, all the time.