Mother Talzin

Mother Talzin, the spiritual guide of Dathomir's Nightsisters during the Clone Wars, held enormous power on her homeworld and wielded the strange magicks of the Nightsisters. She sold the services of the Nightsisters to the galaxy's wealthy and powerful, but wasn't above backstabbing any clients who treated her clan with disrespect. She sought revenge against Count Dooku and his master, Darth Sidious. Dooku had betrayed the Nightsister Asajj Ventress, but his crimes paled in comparison with Sidious's. Long before the Clone Wars, Sidious had promised to make Talzin his right hand, only to renege on his promise and steal her son, Darth Maul, to train as his apprentice.
Mother Talzin Biography Gallery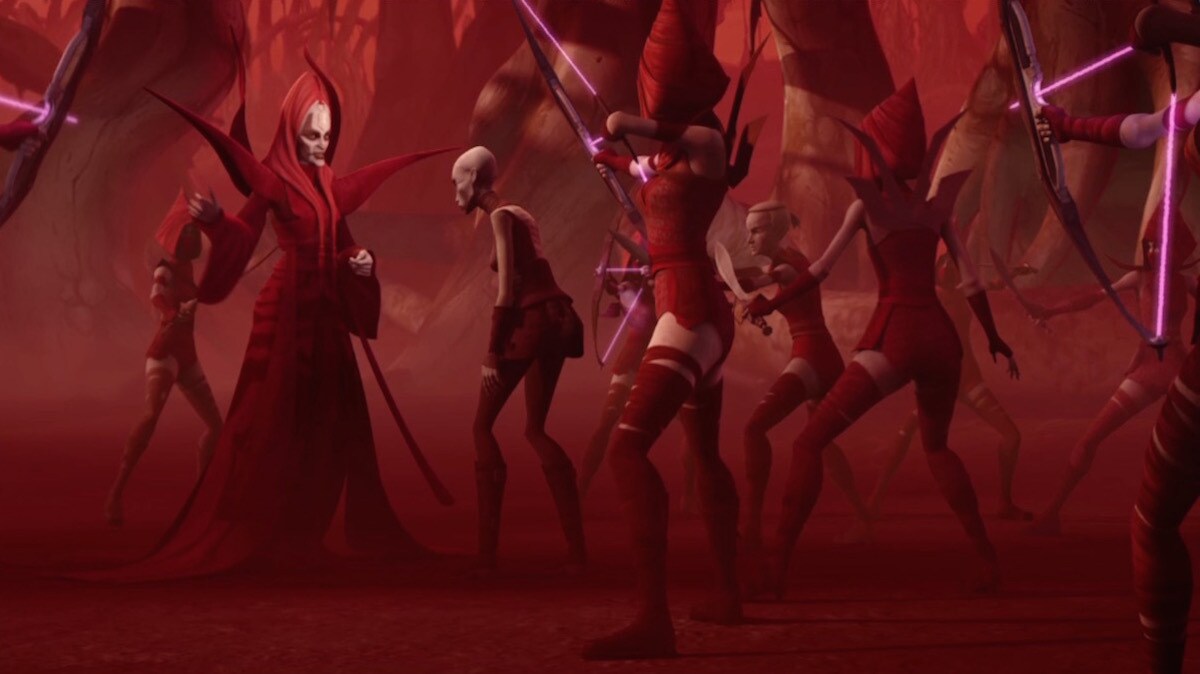 The matriarch of Dathomir's eldritch Nightsisters, Mother Talzin was a Force witch with enormous powers and a mysterious past. She had once been an ally of Darth Sidious and Count Dooku, but now worked to gain revenge on both of them.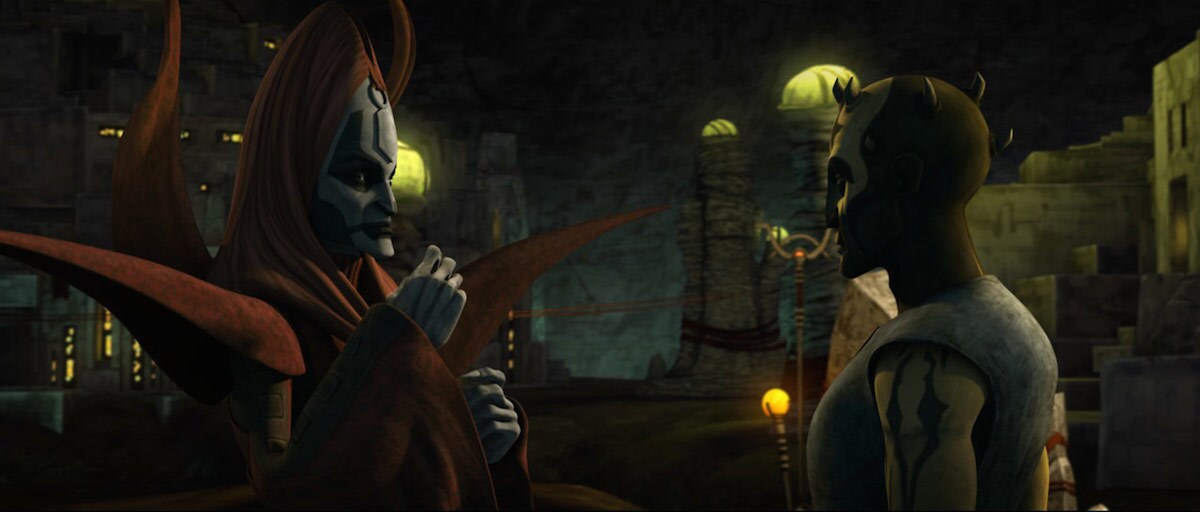 Talzin used her magic to turn the Nightbrother Savage Opress into a massive dark-side warrior, presenting him to Dooku as an apprentice to replace Asajj Ventress. In reality, Savage was her creature, a pawn in her plan to kill Dooku and so avenge his betrayal of Ventress.

The plan failed, but Savage had another, more important role to play: find Talzin's son Darth Maul, whom Darth Sidious had stolen from her long ago. By restoring Maul's powers, Talzin hoped to defeat Sidious and become the most powerful being in the galaxy.