Embo

A fearsome bounty hunter of few words, Embo was quick to disable his target, be it by a single trained shot from his bowcaster or a decisive blow from his pan-shaped hat, which could be hurled at an adversary with deadly accuracy. The hat also doubled as a shield when the Kyuzo directly charged his target head-first. A freelance hunter, Embo worked with the likes of Sugi and Boba Fett, loyal only to his faithful anooba, Marrok.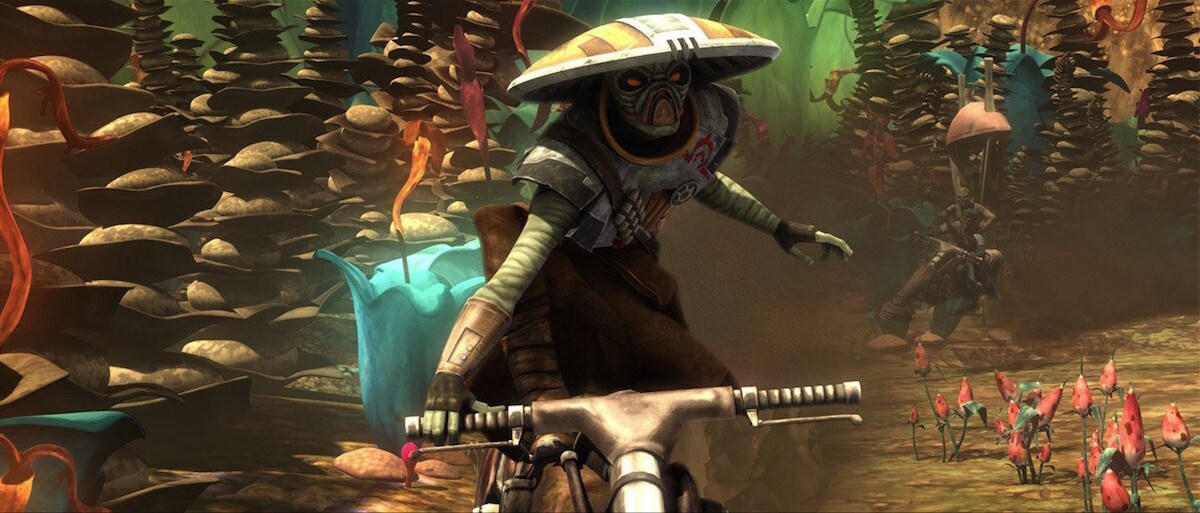 A hulking Kyuzo from Phatrong, Embo won renown during the Clone Wars for his skills as a bounty hunter and hat-for-hire. He was a skilled shot with his bowcaster and used his distinctive headgear as a boomerang – an unexpected move that took many a quarry by surprise.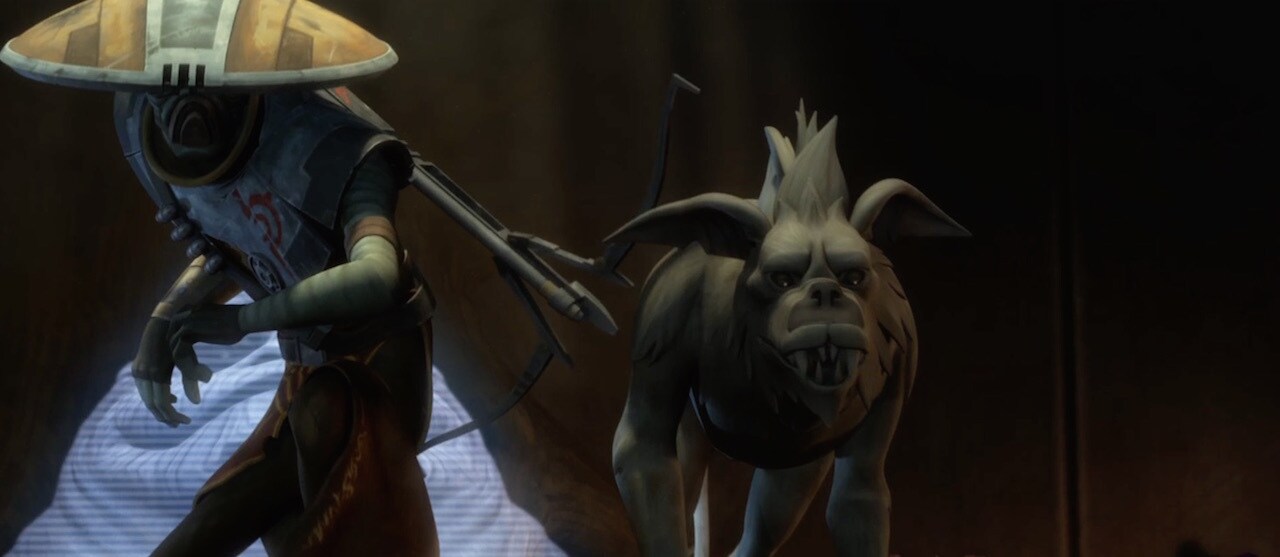 Embo worked for many bounty-hunting crews, signing on at various points with the likes of Sugi, Cad Bane and Boba Fett, as well as taking on solo missions aboard his saucer-shaped starship, the Guillotine. Embo was a professional who fulfilled any contract he agreed to, but his only true loyalty was to Marrok, his pet anooba.