Edrio Two Tubes

Edrio Two Tubes is a mercenary pilot who flies alongside his eggmate, Benthic. They share the nickname derived from the breathing apparatus that allows Tognath physiology to process oxygen atmospheres. Edrio's native world of Yar Togna was conquered and occupied by the Empire, forcing him to flee as a refugee. With a desire to strike back at the Empire, Edrio and Benthic have allied with Saw Gerrera.
THE DARK TIMES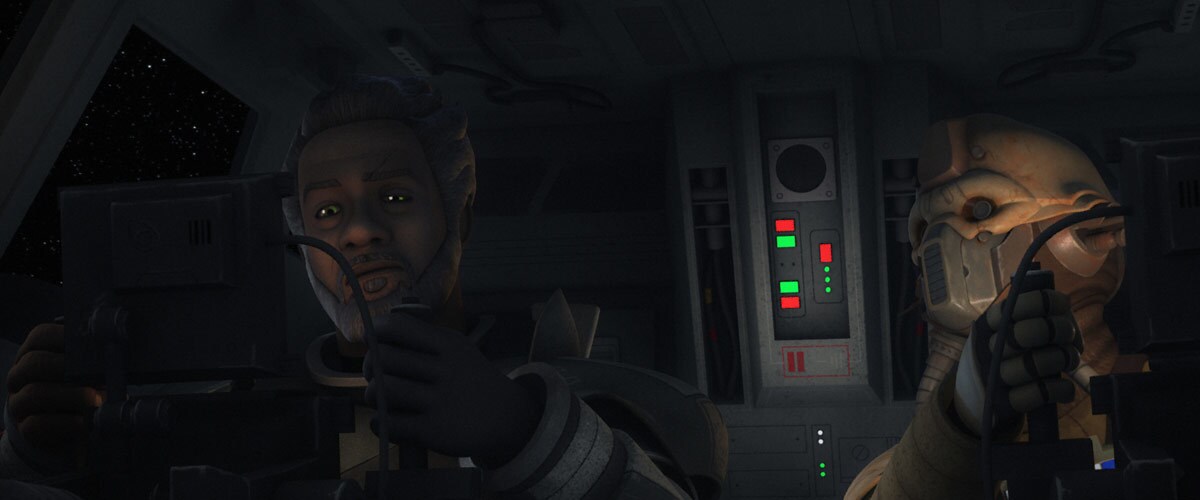 Edrio accompanied Gerrera on his mission to secure secret Imperial cargo at Faos Station. Piloting a U-wing, he helped save members of the Ghost crew and was there for Gerrera's evac after the rebel extremist weaponized a giant kyber crystal.
Later on Jedha, Two Tubes perished in the Empire's first test of its new superweapon, the Death Star.