Make a meal fit for a bounty hunter.
While regular deviled eggs are delicious, we've upped the game by filling them with guacamole shaped like the deadly bounty hunter Boba Fett.
Known for his green Mandalorian armor, think of this an avocado carbonite.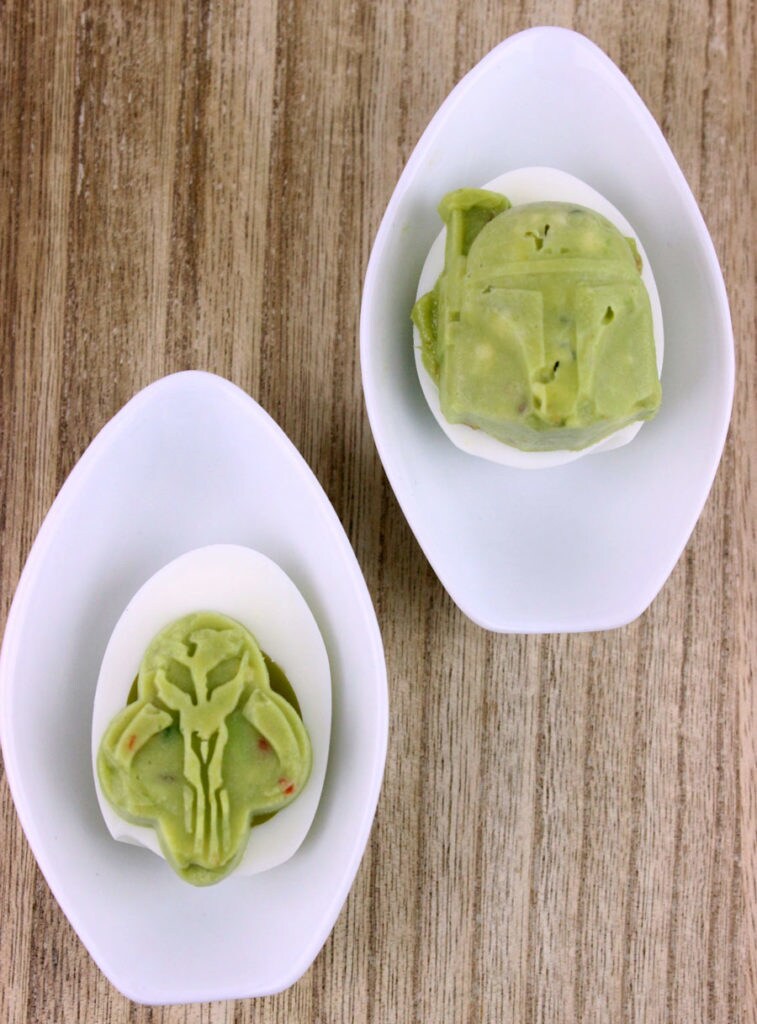 Boba Fett Guacamole Deviled Eggs*
You'll need:
Boba Fett silicone mold by Kotobukiya
3 eggs
Guacamole ingredients:
2 avocados, peeled, seeded, and quartered
1 roma tomato, diced small
1 tablespoon diced shallot
Juice of half a lime
Cayenne pepper, to taste
Salt and pepper, to taste
*The activities in this article should only be done with adult supervision.
Step 1: Place eggs in a small saucepan, cover with water, and bring to a boil. Once it reaches a boil, turn the heat off. Cover with a lid and let sit for 12 minutes.
Step 2: Prep a bowl filled with ice water. When the 12 minutes are up place the eggs into the ice bath to cool.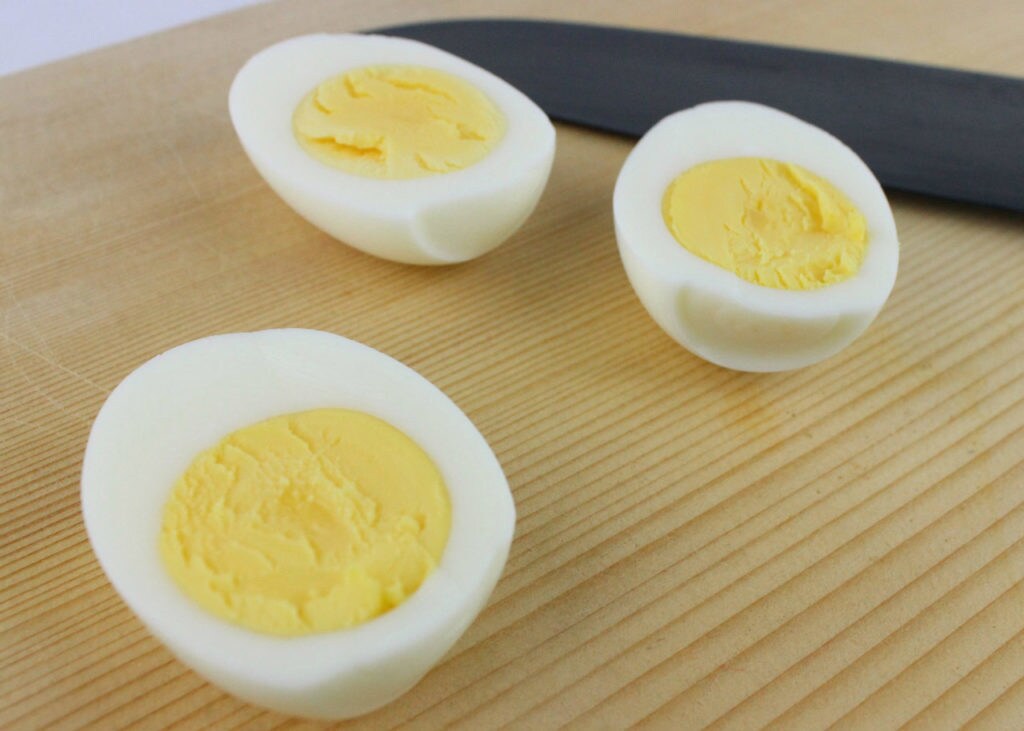 Step 3: Once the eggs are cooled, crack and peel the eggs, then carefully slice them in half.
Step 4: In a bowl mash the egg yolks, avocados, and shallot. Stir in the tomatoes, lime juice, adding the cayenne, salt, and pepper to taste.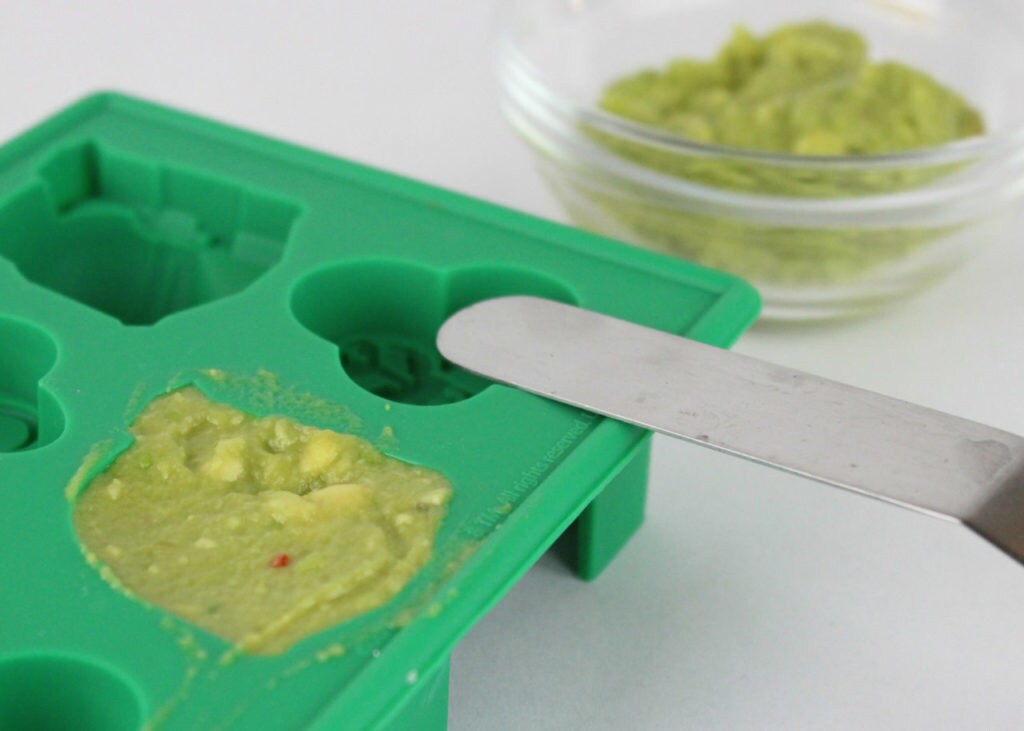 Step 5: Spoon the guacamole into the silicone mold. Press with a knife to get into all the crevices. Place the mold into the freezer until just set.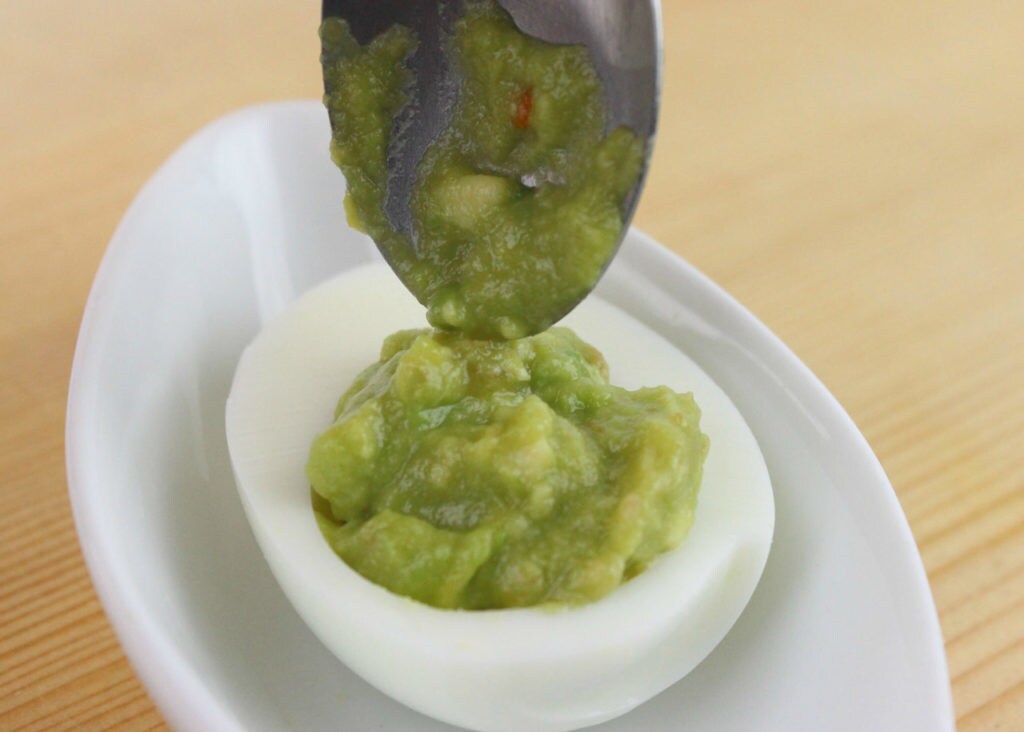 Step 6: Fill the eggs with the remaining guacamole.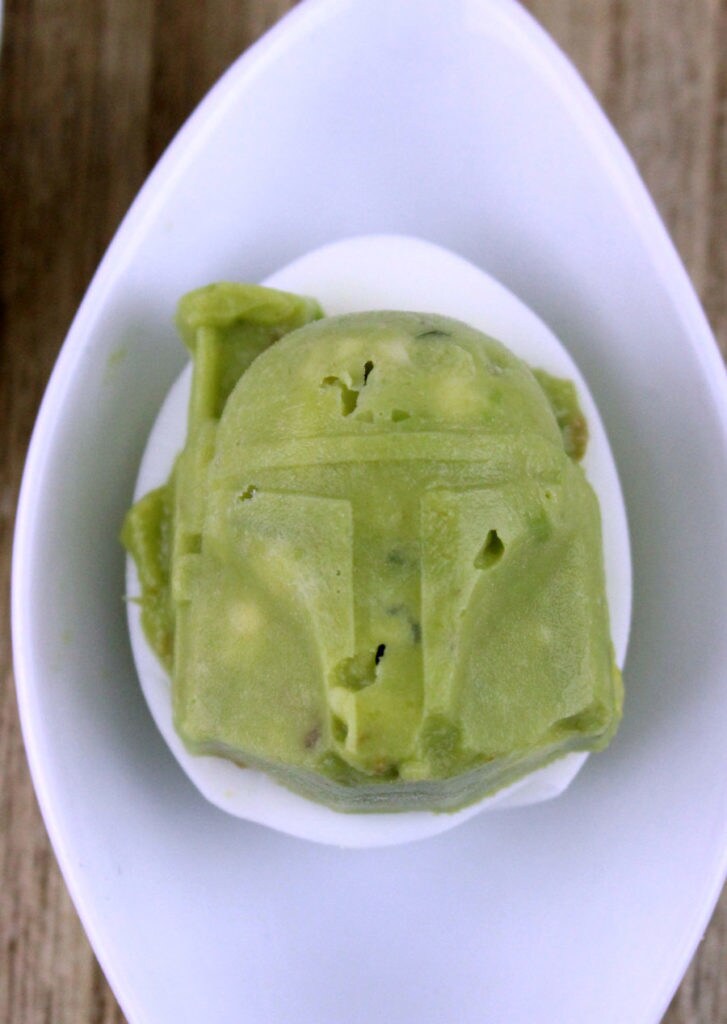 Step 7: Turn out the mold and place the Boba Fett and Mandalorian pieces onto each egg half to serve.
Enjoy: A tasty twist on a popular hors d'oeuvres featuring the frozen face of Kamino's famed clone son.
Site tags: #TheBookofBobaFett
Jenn Fujikawa is a lifestyle and food writer. Follow her on Twitter at @justjenn and check her Instagram @justjennrecipes and blog www.justjennrecipes.com for even more Star Wars food photos.